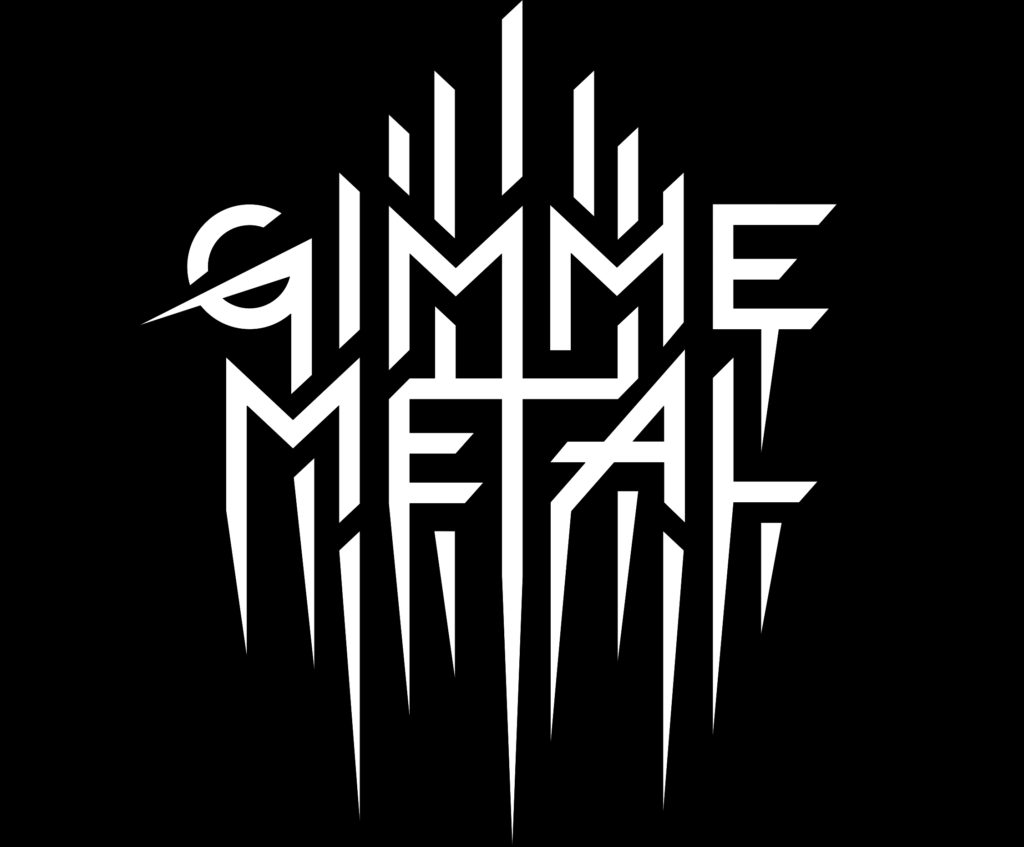 Each week, GIMME METAL publishes its radio chart listing the top 40 tracks played on the station. Already the best metal discovery service online, the GIMME METAL chart is a powerful tool for listeners, labels, and artists for staying up to date on the best new metal released by established greats and up-and-coming underdogs, all handpicked by GIMME's knowledgeable DJ roster and editorial team.
GIMME METAL Chart – August 7th, 2020:
1. Pig Destroyer – "The Cavalry"
2. Necrot – "Your Hell"
3. Pallbearer – "Forgotten Days"
4. Imperial Triumphant – "Atomic Age"
5. Ingested – "No Half Measures"
6. Temple Of Void – "Leave The Light Behind"
7. Okkultokrati – "Freezing Vortex Death Dreamer"
8. Kataklysm – "The Killshot"
9. Atomic Bitchwax – "Scorpio"
10. Venom Prison – "Defy The Tyrant"
Click HERE for the full Top 40 List.
Upcoming Shows on GIMME METAL:
Imperial Triumphant Guest DJ Special: Friday 8/07 at 3:00pm EST / 12:00pm PST – Alphaville is the latest from New York's Imperial Triumphant who once again prove their matchless technical excellence and breathtaking musical craftsmanship. The band describes the production as, "a record designed to be slowly and sensationally unfurled by the listener. It is a very dense and challenging environment we place you in. However, every track, transition, word, and note has been scrutinized over to ensure the most rewarding experience." Alphaville features the amazing packaging and cover art of renowned illustrator Zbigniew M. Bielak. Pick it up at shop.gimmeradio.com and join vocalist/guitarist Zachary Ilya Ezrin for the band's return to the guest DJ booth this afternoon. And don't forget to post #AlphaTriumphant in the LIVE chat during their DJ set for a chance to win a copy of Alphaville on vinyl.
Valdrin Guest DJ Special: Monday 8/10 at 11:00am EST / 8:00am PST – Forged in Cincinnati, Ohio, Valdrin's epic, shapeshifting blackened death is both timeless and exceptionally fresh, imparting masterful songwriting amidst impassioned playing. Their newest full-length, Effigy Of Nightmares on Blood Harvest, showcases their endlessly spiraling songwriting, highly memorable and metal hooks, and seamlessly blended synths. Blackening their attack yet further, Valdrin dives deeply into '90s black metal's most velvety expanses, all nightsky mysticism and fantastical atmosphere. Welcome founding guitarist/vocalist Carter Hicks to GIMME METAL's guest DJ chair.
Dark Descent Label Special: Monday 8/10 at 1:00pm EST / 10:00am PST – Based in Denver, Colorado, Dark Descent Records was launched in 2009 and has become one of the preeminent US labels dealing in the true metal underground. With a superb roster that includes Blood Incantation, Crypt Sermon, Horrendous, Skeletal Remains, and recently Faceless Burial, Nox Formulae, and Lantern, the imprint is set for continued greatness. GIMME warmly welcomes founder Matt Calvert to the guest DJ seat, who will take us on a tour of the label's wares, past, present and future.
Ingested Guest DJ Show #2: Friday 8/14 at 3:00pm EST / 12:00pm PST – In conjunction with the release of their fifth LP, Where Only Gods May Tread, out August 14th via Unique Leader, Manchester, UK extreme metal unit Ingested returns to GIMME METAL with a guest DJ spot from guitarist Sean Hynes. Additionally, fans can preorder a GIMME exclusive, 2xLP edition of the record in bone-splatter (limited to just 200 copies) at shop.gimmeradio.com! Snap it up now before they're gone, and join Hynes as he smashes it up on the netwaves.
Psycho Forever – Psycho Las Vegas 2019 Revisited Specials With Interviews: Double Episodes Saturday 8/15 at 5:00pm EST / 2:00pm PST and 7:00pm EST / 4:00pm PST – Psycho Las Vegas is the ultimate vacation-destination music festival in North America for all those who worship at the altar of the almighty riff. After four award-winning years (2019's finally making it onto the strip at Mandalay Bay), America's premier rock n' roll bacchanal got sidelined by Covid-19 for 2020 but will make its triumphant return in 2021 with a lineup featuring Danzig, Mercyful Fate, Emperor, and more! On the weekend 2020's event was initially scheduled, GIMME METAL will take a look back at the 2019 gala, with music and interviews from Goatwhore, Royal Thunder, Tomb Mold, Warhorse, 1349, Fu Manchu, and Mark Lanegan, conducted by our own Diane Farris and Dave Catching! Other acts that performed included Electric Wizard, Opeth, The Original Misfits, Carcass, High On Fire, Power Trip, Corrosion Of Conformity, Primitive Man, YOB, Clutch, Kadavar, The Faint, Bad Religion, Graveyard… and many many more. With its signature mix of grit, grime, and grandeur, Psycho Las Vegas has rebooted America's conception of what a festival can be. Get psyched for their return in 2021 with GIMME METAL as radio counterpart! (The show will reair at the same times on GIMME's Metal 2 Channel 8/16).
Don't miss it! Visit http://www.gimmemetal.com.
GIMME METAL Vinyl Club – Announced earlier this month, GIMME METAL's newly launched Vinyl Club is a vinyl subscription service delivering the best in metal every month. From deep catalog gems and rare and/or out-of-print albums to brand new treasures, each month, GIMME METAL Vinyl Club members will receive a limited or GIMME exclusive vinyl variant, many coming with collectible merch items or other add-ons. September's selection is a reissue of Possessed's iconic Seven Churches debut along with a limited collectible Possessed enamel pin. GIMME METAL's Vinyl Club is $25.99 a month (shipping in the US included). Limited to 200 subscribers, only a small portion of spots remain! The signup window closes on August 25th so act now. October vinyl will be announced on August 27th. Find more info at THIS LOCATION.
Coming Soon On GIMME METAL:
Possessed 8/17
No Clean Singing site special 8/17
Primitive Man 8/18
Skeleton 8/21
Trial 8/24
Pyrrhon 8/26
Knucklebonz 8/27
Moon Destroys 8/29
Carach Angren 8/31
King Fowley 9/04
Glassing 9/05
Atomic Bitchwax 9/08
Intoxicated 9/09
Death 9/09
Expander 9/11
Cult Of Lilith 9/14
Raven 9/18
Transcending Records label special 9/22
Exciter 9/24
Anaal Nathrakh 9/25
Michael Alago 9/28
Undeath 9/28
Venom Prison 10/02
Hellripper 10/09
GWAR 10/16
About GIMME METAL:
Founded by digital music veterans from Apple Music, Google Play, Beats Music, and Napster, parent company Gimme Radio builds highly engaged communities for the passionate fan on a genre-by-genre basis. The company launched its first community in June of 2017: the world's first 24/7 metal-focused service. Fans tune in to hear world class DJs playing metal they can't hear anywhere else – for free. The GIMME METAL app and streaming radio service allows the fans and the DJs/artists to communicate directly with one another in a live feed, in real-time, while they listen. Its roster of 70-plus DJs includes Dave Mustaine of Megadeth, Jessica Pimentel, star of Orange Is The New Black, Brian Posehn, and Randy Blythe of Lamb Of God among many others.
http://gimmemetal.com
http://www.facebook.com/gimmemetal
http://twitter.com/gimmeradio
http://www.instagram.com/gimmeradio