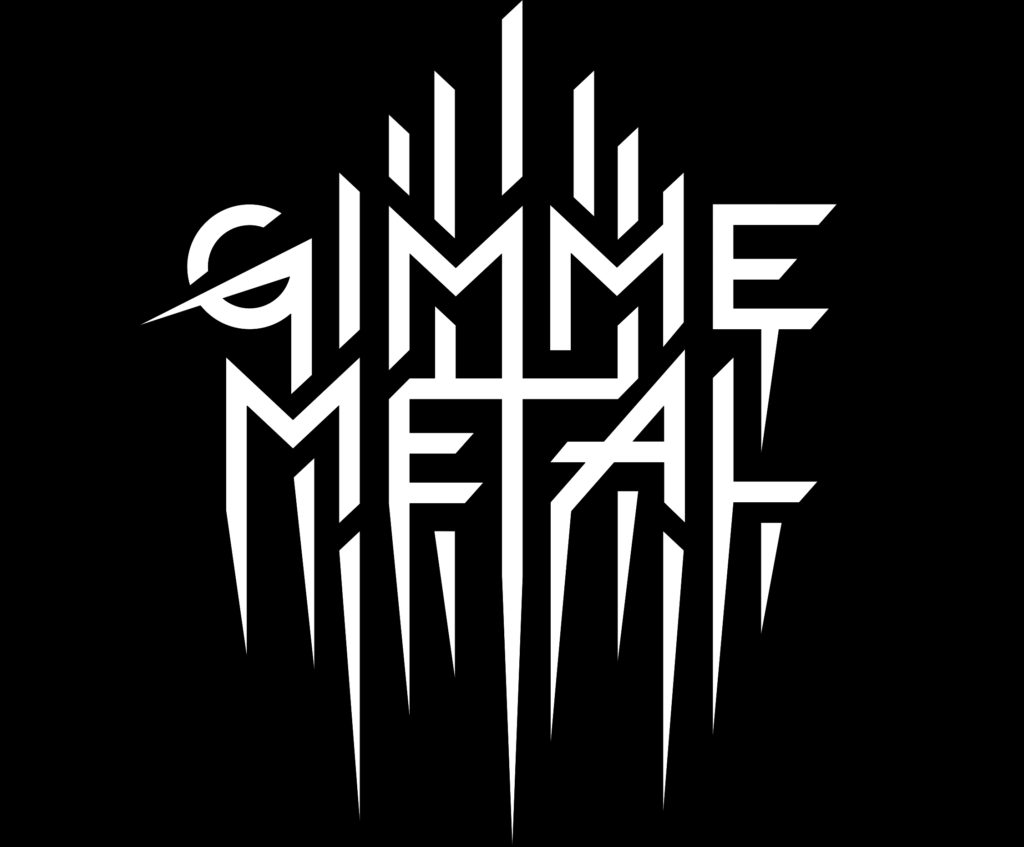 Each week, GIMME METAL publishes its radio chart listing the top 40 tracks played on the station. Already the best metal discovery service online, the GIMME METAL chart is a powerful tool for listeners, labels, and artists for staying up to date on the best new metal released by established greats and up-and-coming underdogs, all handpicked by GIMME's knowledgeable DJ roster and editorial team.
GIMME METAL Chart – April 12th, 2021:
Wode – "Lunar Madness"
Domkraft – "Dawn Of Man"
Cryptosis – "Decypher"
Monster Magnet – "Mr. Destroyer"
Cannibal Corpse – "Murderous Rampage"
Memoriam – "Failure To Comply"
Genghis Tron – "Pyrocene"
Lucid Sins – "Joker's Dance"
The Limit – "Black Sea"
Wolf King – "Holy Serpent"
Click HERE for the full Top 40 List.
GIMME METAL T-Shirt Club – The GIMME METAL T-Shirt Club's release for May is the "Satyr Of Flame" design by David Paul Seymour (Slayer, Mastodon, Municipal Waste, Red Fang). This commanding design represents the Roman definition of Satyr "with a goat's horns, tail, and legs with hooves." The David Paul Seymour interpretation orders authority over the hellish landscapes surrounding it dressed in skulls and chains with a badass, spiked cranium flail. Just a perfect beast of a demon!
This week on GIMME METAL:
Nefarious Industries Label Special – Nefarious Industries is an independent label and music collective extending its tentacles into far-flung regions of the musical spectrum. The Philadelphia home to crime, slime, grime since 2010, the label plays host to an eclectic roster that includes Psychosomatic, Titan To Tachyons, Bangladeafy, Trillionaire, Oxx, Zevious, El Drugstore, A Fucking Elephant, and so much more! Celebrate the label's 10th anniversary with a guest DJ special from head honcho, Greg Meisenberg!
Exciter Day! – GIMME METAL is excited to celebrate all things Exciter with a guest DJ special, an interview with the band on the Between The Lines GIMME METAL Vinyl Club spotlight, and a replay of first two Exciter guest DJ specials on GIMME METAL 2. Formed in Ottawa, Ontario, Canada in 1978, Exciter have staked their claim as true godfathers of speed and thrash metal. They've evolved through many phases over the years yet are still actively ruling with a dedicated foundation of fans. To celebrate the GIMME METAL Vinyl Club's new exclusive re-pressing of Exciter's 1983 debut album Heavy Metal Maniac (in heavy green splatter available shop.gimmeradio.com!), founding bassist Allan Johnson and guitarist Daniel Dekay will take over the GIMME DJ console once again with a killer selection of songs in tow. Following the airing, stay tuned for Between The Lines where host Jim Santanella speaks at length with Johnson… then head over to the GIMME METAL 2 channel for two more previous Exciter guest specials!
Coming soon to GIMME METAL TV:
Blinded By The Might with Will Carroll – A third VJ show has arisen on GIMME METAL TV and who better to bring it to us than GIMME METAL DJ of over 150 episodes, Death Angel drummer and overall wicked dude: Will Carroll! On the first episode of Blinded By The Might, Carroll takes us all back to his Bay Area roots for a lineup of 100% killer music videos and don't miss Carroll in the Live Chat!
The Old Dead Tree: The Final Curtain Documentary – In 2019, French gothic metal band The Old Dead Tree called it quits with a final EP called The End released via Season Of Mist. With this EP came a DVD called The Final Curtain documenting the history of the band. On Friday, catch this rich and compelling documentary on GIMME METAL TV surrounding the band's two-decade history and final curtain call.
Iron Maiden And The New Wave Of British Heavy Metal Replay – This isn't one of those "play it once" kind of documentaries! In case you missed it, Iron Maiden stands at the forefront of this examination of 1976's NWOBHM (New Wave Of British Heavy Metal) movement, in which a new generation of musicians ushered in a sound and culture previously uninhabited by the metal scene. Other bands included are Samson, Praying Mantis, Saxon, Diamond Head, Tygers Of Pan Tang, and many others. This is an in-depth look at not only the music but also at the series of unconnected events that shaped this lasting musical form–as well as the larger media and cultural reaction. And don't forget to join everyone in the Live Chat to talk about your favorite Maiden albums, songs, and moments!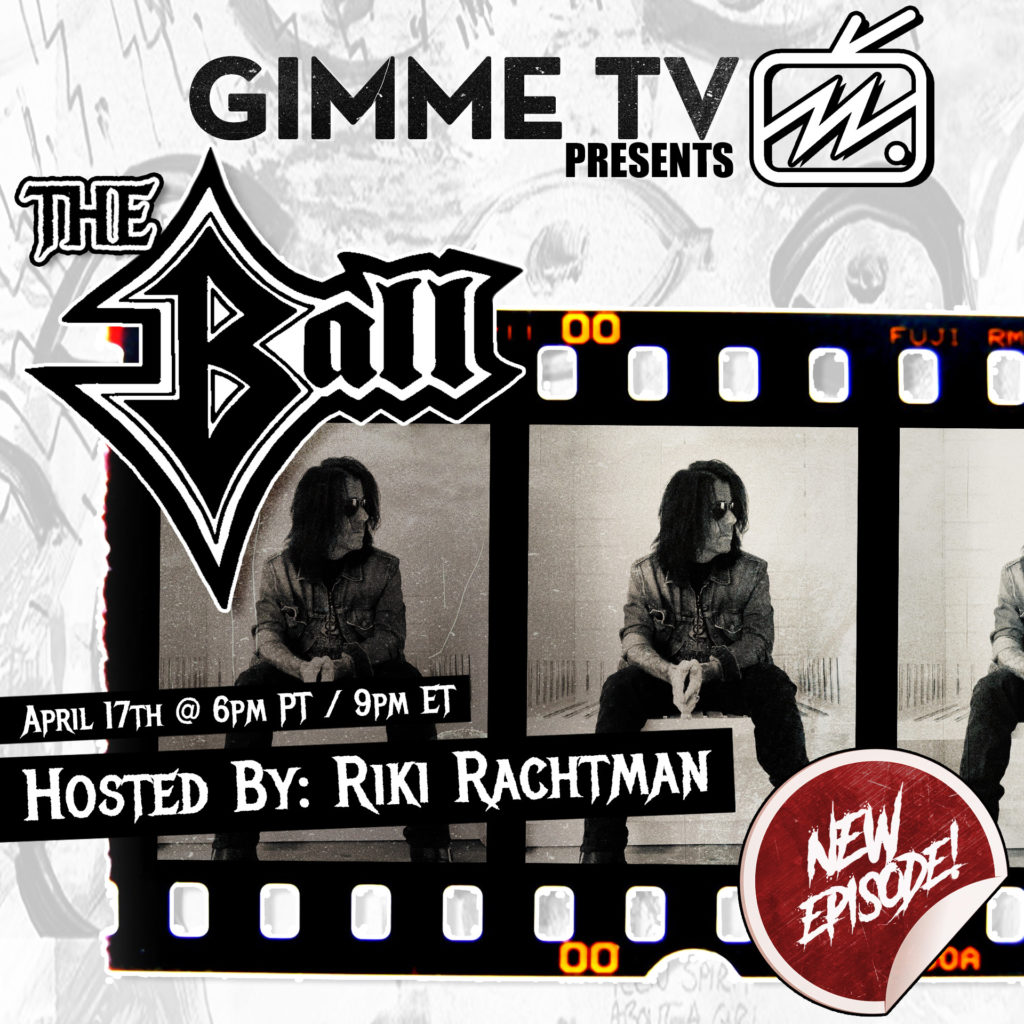 The Ball with Riki Rachtman: Episode 2 – Following the wild success of the show's debut, starting Saturday, Riki Rachtman will be hosting four new weekly episodes of The Ball! Each one is going to have it's own mix of cool interviews, sweet Riki clips, and of course excellent music videos that you can watch FOR FREE! Rachtman will be in the Live Chat for each episode so be sure to say hi! Don't miss out on the hottest new VJ show across all streaming platforms!
Upcoming on GIMME METAL:
4/20 Bongzilla 420 Special
4/23 Tank Crimes Label Special
4/26 Celestial Sanctuary
4/27 Vreid
4/27 GIMME 5 with DJ Jet featuring spotlights on Trollfest, Cryptosis, Bodom After Midnight and more!
4/28 Gary Holt (Exodus, Slayer)
4/28 Carbonized Label Special
4/30 Unique Leader Label Special
4/30 King Fowley
5/01 Capra
5/04 Tetrarch
5/05 Evile
5/06 Domkraft
5/07 Molten
5/10 Akiavel
5/11 Metal Sydney Metal Special
5/12 Funeral Leech
5/18 Haunt
5/24 Possessed
5/25 Colin Marston's Lockdown year special
5/26 Monster Magnet
5/28 Autumn For Crippled Children
6/02 Cirith Ungol
6/03 Senyawa Indonesian Metal Special
6/07 Red Fang
Don't miss it! Visit GIMME METAL: http://gimmemetal.com.
About GIMME METAL:
Founded by digital music veterans from Apple Music, Google Play, Beats Music, and Napster, parent company GIMME Radio builds highly engaged communities for the passionate fan on a genre-by-genre basis. The company launched its first community in June of 2017: the world's first 24/7 metal-focused service. Fans tune in to hear world class DJs playing metal they can't hear anywhere else – for free. The GIMME METAL app and streaming radio service allows the fans and the DJs/artists to communicate directly with one another in a live feed, in real-time, while they listen. Its roster of 70-plus DJs includes Dave Mustaine of Megadeth, Jessica Pimentel, star of Orange Is The New Black, Brian Posehn, and Randy Blythe of Lamb Of God, among many others.
http://gimmemetal.com
http://www.facebook.com/gimmemetal
http://twitter.com/gimmeradio
http://www.instagram.com/gimmeradio