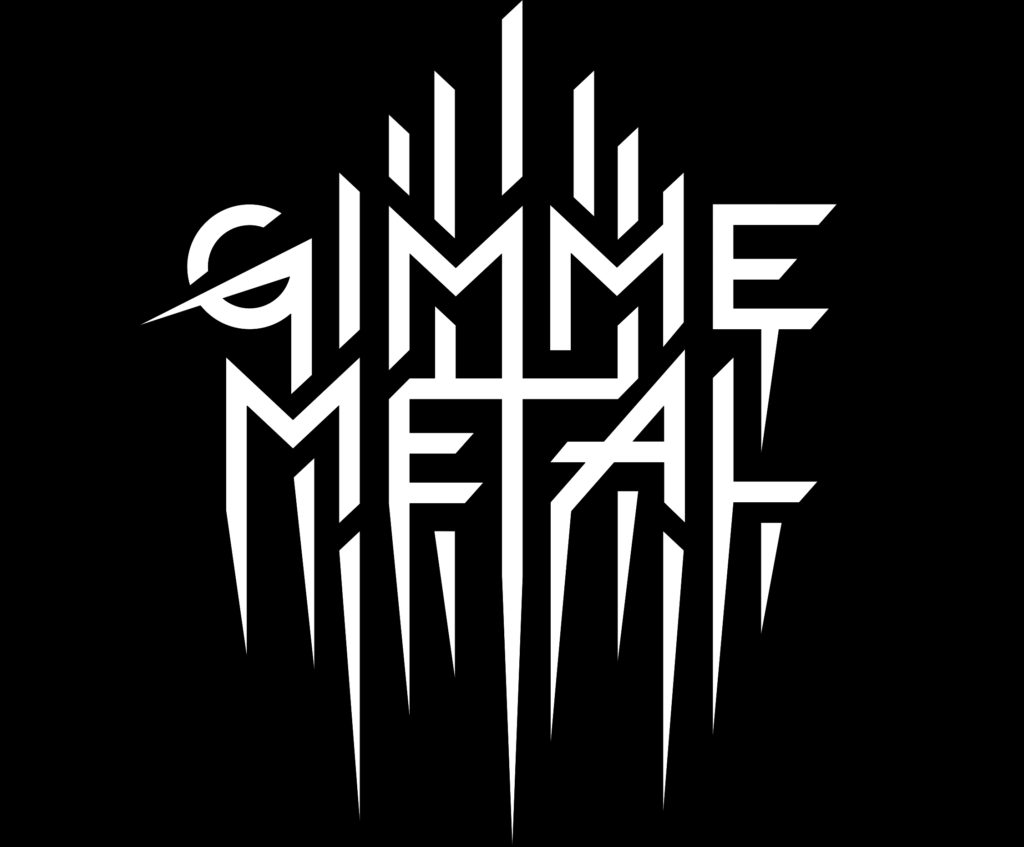 Each week, GIMME METAL publishes its radio chart listing the top 40 tracks played on the station. Already the best metal discovery service online, the GIMME METAL chart is a powerful tool for listeners, labels, and artists for staying up to date on the best new metal released by established greats and up-and-coming underdogs, all handpicked by GIMME's knowledgeable DJ roster and editorial team.
GIMME METAL Chart – September 7th, 2021:
Portrait – "Curtains"
Wormwitch – "Hammer Of The Underworld"
Witch Vomit – "Necrometamorphosis"
Rivers Of Nihil – "Focus"
Ænigmatum – "Floods Within A Splintered Cortex"
Chrome Waves – "Sometimes"
Carcass – "Dance of Ixtab (Psychopomp & Circumstances March No. 1)"
Armored Saint – "Symbol Of Salvation (Live)"
Jinjer – "Wallflower"
Erdve – "Votis"
Alien Weaponry – "Buried Underground"
Wraith – "Bite Back"
Outer Heaven – "Maggots In Your Coffin"
Atrae Bilis – "Lore Beyond Bone"
MØL – "Photophobic"
Mordred – "Smash Goes The Bottle"
Antichrist Siege Machine – "Victorious Legions Of Satan"
The Beast Of Nod – "Intergalactic War!"
Deafheaven – "In Blur"
Heavy Sentence – "Medusa"
Click HERE for the full Top 40 List.
This week on GIMME METAL Radio:
Deafheaven Guest DJ Special – For the past ten years, the seminal San Francisco metal band Deafheaven has been driven by evolution and innovation within themselves and their respective genres. With their Infinite Granite full-length recently released via Sargent House, the band embarks on a new chapter of defiant beauty. Utilizing an ethereality and atmosphere of heightened emotion via more sublime and cerebral avenues, Deafheaven is quite different here, yet no less overpowering. Infinite Granite is a dazzling display, taking the listener into new terrain with a combination of George Clarke's unfettered vocals and the distinct blackgaze sound that sends them to the stratosphere. GIMME is very pleased to welcome guitarist Shiv Mehra and drummer Daniel Tracy to the DJ seat this week. Be sure to join them in the chat!
Ruin Guest DJ Special: Spawned in California circa 1991, Ruin's filthy vortex of death metal history ebbs and flows through lineup shifts, a short hiatus in 2015, and a healthy amount of EPs and LPs over the past six years. This past August the band released their punishing Spread Plague Death full-length on Nameless Grave confirming that they are very much in top shelf diseased/spirited form. Help GIMME welcome vocalist Mike Abominator for a DJ takeover this Wednesday.
Power Trip: GIMME METAL Vinyl Club + Interview Special – When Nightmare Logic, Power Trip's second and final LP arrived in 2017, it continued to raise the bar for the band's undeniable knockout style of modern thrash, cut short by the untimely passing of vocalist Riley Gale. Top media outlets like Rolling Stone, Revolver, Vice, and Alternative Press lauded Nightmare Logic as one of the smartest and most crucial releases to spawn from the metal and punk scenes with Loudwire naming it album of the year. GIMME METAL is honored to reissue this album on nuclear green vinyl for this month's GIMME METAL Vinyl Club edition. Visit shop.gimmeradio.com and order your limited copy now. And tune in for GIMME's Power Trip special on Friday, September 10th 3:00pm ET / 12:00 pm PT to revisit some of Gale's interviews from The Power Remains with Randy Blythe and GIMME 5 with Jim Santanella as well as GIMME's visit with the band at the Decibel Los Angeles edition of the Metal And Beer Fest (2018).
Upcoming on GIMME METAL Radio:
9/13 Torche
9/14 Witch Vomit
9/17 No Clean Singing
9/18 A Pale Horse Named Death
9/21 Criminal
9/22 Wraith
9/24 Cannabis Corpse
9/27 Chrome Waves
9/28 Alien Weaponry
9/29 Fucked Up
9/30 Bangers And Mosh
10/01 Ghost Cult
10/01 Autopsy
10/02 Green Lung
10/05 Karl Willetts/Memoriam/Bolt Thrower
10/06 Full Of Hell
10/07 Enslaved
10/11 Order (Anders Odden from Cadaver/Kjetil Haraldsson from Mayhem)
10/12 Possessed
10/13 Exhumed Tour Preview on Malpractice
10/13 Blood Red Throne
10/13 Creeping Death
10/15 Witchcryer
10/19 Bastarður
10/20 Cradle Of Filth
10/20 Alcatrazz
10/22 Robots Of The Ancient World
10/26 Twelve Foot Ninja
10/27 Archspire
10/29 Armored Saint
10/30-31 Halloween DJ specials!
11/03 Lucifer
11/05 Khemmis
11/10 Necrofier
Don't miss it! Visit GIMME METAL: http://gimmemetal.com.
About GIMME METAL:
Founded by digital music veterans from Apple Music, Google Play, Beats Music, and Napster, parent company GIMME Radio builds highly engaged communities for the passionate fan on a genre-by-genre basis. The company launched its first community in June of 2017: the world's first 24/7 metal-focused service. Fans tune in to hear world class DJs playing metal they can't hear anywhere else – for free. The GIMME METAL app and streaming radio service allows the fans and the DJs/artists to communicate directly with one another in a live feed, in real-time, while they listen. Its roster of 70-plus DJs includes Dave Mustaine of Megadeth, Jessica Pimentel, star of Orange Is The New Black, Brian Posehn, and Randy Blythe of Lamb Of God, among many others.
http://gimmemetal.com
http://www.facebook.com/gimmemetal
http://twitter.com/gimmeradio
http://www.instagram.com/gimmeradio