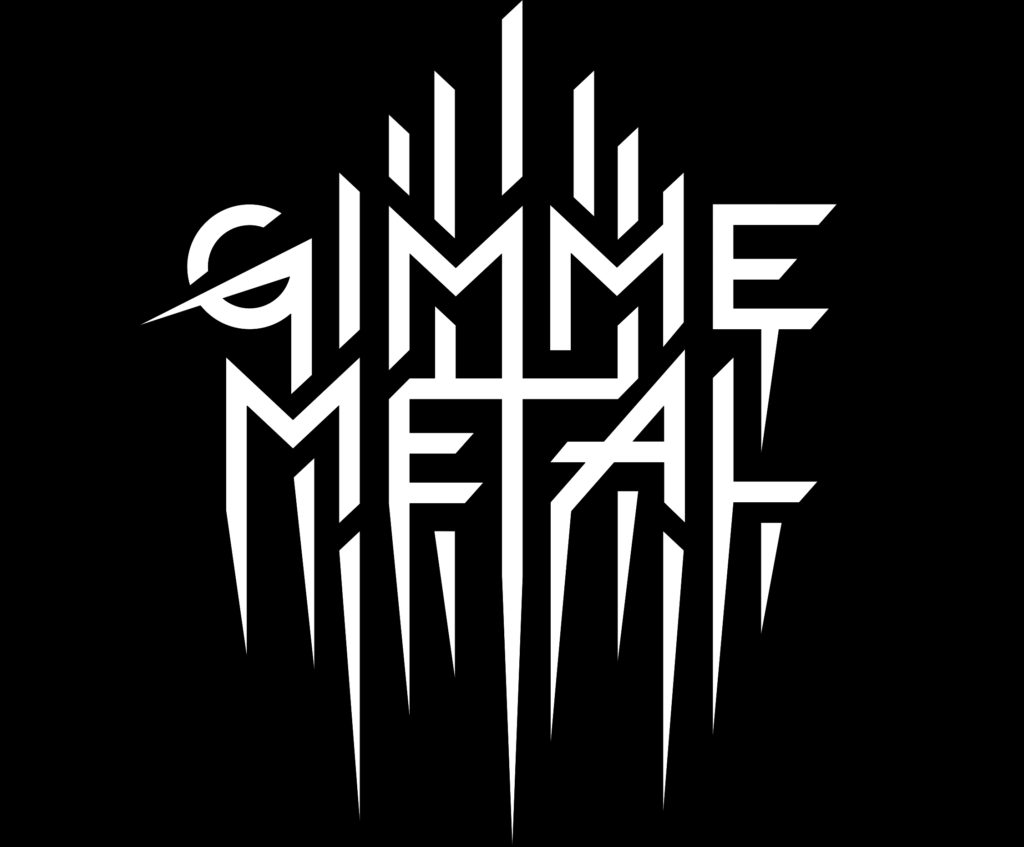 Each week, GIMME METAL publishes its radio chart listing the top 40 tracks played on the station. Already the best metal discovery service online, the GIMME METAL chart is a powerful tool for listeners, labels, and artists for staying up to date on the best new metal released by established greats and up-and-coming underdogs, all handpicked by GIMME's knowledgeable DJ roster and editorial team.
GIMME METAL Chart – November 27th, 2020:
Skelethal – "Sidereal Lifespan"
Integrity – "Cradle To The Grave"
Warfect – "Left To Rot"
Cortez – "Sell The Future"
Azarath – "No Salvation"
Killer Be Killed – "Inner Calm From Outer Storms"
Sarcator – "Midnight Witchery"
Wytch Hazel – "I Am Redeemed"
Sodom – "Indoctrination"
Proscription – "Thy Black Nimbus Gate"
Click HERE for the full Top 40 List.
Upcoming Shows on GIMME METAL:
100th Episode Of Metal Matters – GIMME METAL's Metal Matters is a weekly podcast hosted by Mike Hill, frontman of Season Of Mist recording artists Tombs. If you love metal and extreme music, tune in every week for discussions about classic records, up-and-coming bands, and interviews with your favorite artists. In this milestone segment, Randy Larson (Come To Grief) and Hill reflect back on a jaw-dropping one-hundred episodes of Metal Matters podcast.
Evildead Guest DJ Special – Evildead was forged in 1987, thrashing onto their first bill in Long Beach, California with Cryptic Slaughter, Dark Angel, and Possessed. Their debut EP Rise Above — which included a cover of the Black Flag anthem "Rise Above" — unleashed a blend of speed and thrash metal guitar riffs along with hyper drumming locked in with an over-the-top, thundering bass with punk-infused overtones, all punctuated by lyrical themes about social and political issues, nuclear war, and horror. The band disbanded in 1992 with members pursuing other projects. A 2009 regroup featured original drummer Rob Alaniz, along with original guitarist Juan Garcia (Body Count), original bassist Mel Sanchez, and lead guitarist Albert Gonzales with Steve Nelson handling the vocal duties in place of original vocalist Phil Flores. They signed to SPV/Steamhammer for their brand new release, United $tate$ Of Anarchy which boasts nine studio tracks plus a metalized rendition of "Planet Claire" by the B-52s. To celebrate the return of Evildead, GIMME welcomes Juan Garcia to the DJ console for a very special episode.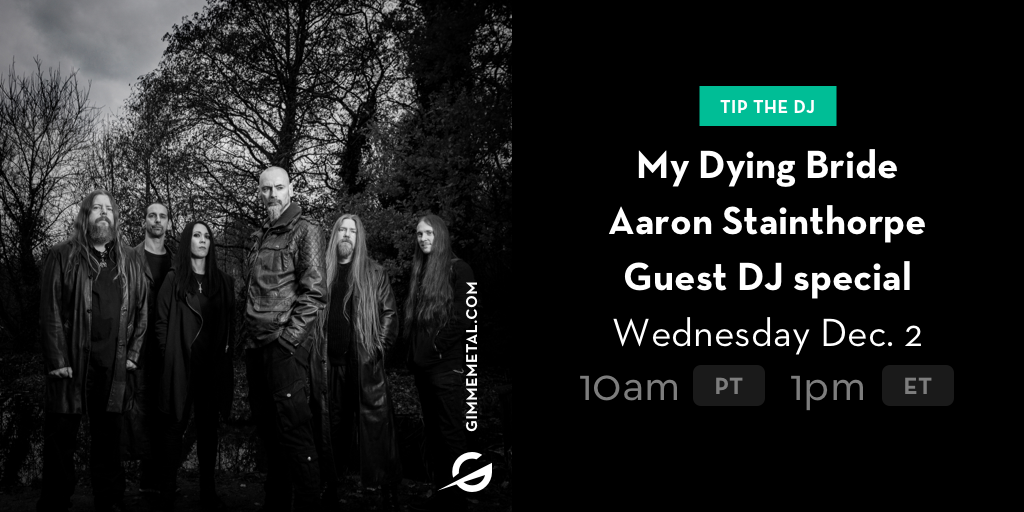 My Dying Bride Guest DJ Special – No rest for one of Britain's most melancholic exports: Just half a year after My Dying Bride returned from their break with their haunting and successful masterpiece The Ghost Of Orion, the kindred of Yorkshire raise the curtains to the Macabre Cabaret, out now on Nuclear Blast. The EP offers three new psalms (plus a hidden gem on the physical editions) – dark luscious death doom ear candies that will thrust listeners into a sensual world of darkness and temptation and conceal the borders between sweet pain and destructive illusion. GIMME METAL welcomes vocalist Aaron Stainthorpe, who will be in the chat for the first airing of his guest DJ special.
Raven Guest DJ Special – A return! UK metal godfathers Raven went from pub gigs in the '70s in Newcastle opening for the likes of the Stranglers to becoming pure cornerstones of the NWOBHM movement, taking Metallica on their first tour in 1983, and being an undeniable source of inspiration for a who's who roster of metal's greatest acts. The band's highly-energized live show and interaction between band members developed an image and style of play-the-band, described as "athletic.' They began wearing guards, helmets, and plates from various sports (hockey, baseball, etc.), and incorporating them into the playing of their instruments. Raven has steadily toured and released albums throughout their storied career, including the latest full-length, Metal City, released earlier this Fall on SPV. To celebrate, founding bassist/vocalist John Gallagher takes over the GIMME deck for what's sure to be an amazing block of music and memories.
Coming Soon on GIMME METAL:
12/07 – Warfect
12/08 – Hjelvik
12/11 – Tombs
12/15 – Khemmis
12/16 – Perdition Sect
12/18 – Autopsy
12/21 – Hrom
12/22 – Ilsa
12/22 – Cadaver
1/08 – Pounder
1/14 – Michael Alago
1/18 – Dread Sovereign
1/20 – Ripple Music Label Special
1/26 – Translation Loss Label Special
1/29 – Nervosa
2/03 – Smoulder Doom Spectacular
Don't miss it! Visit GIMME METAL: http://gimmemetal.com.
About GIMME METAL:
Founded by digital music veterans from Apple Music, Google Play, Beats Music, and Napster, parent company Gimme Radio builds highly engaged communities for the passionate fan on a genre-by-genre basis. The company launched its first community in June of 2017: the world's first 24/7 metal-focused service. Fans tune in to hear world class DJs playing metal they can't hear anywhere else – for free. The GIMME METAL app and streaming radio service allows the fans and the DJs/artists to communicate directly with one another in a live feed, in real-time, while they listen. Its roster of 70-plus DJs includes Dave Mustaine of Megadeth, Jessica Pimentel, star of Orange Is The New Black, Brian Posehn, and Randy Blythe of Lamb Of God, among many others.
http://gimmemetal.com
http://www.facebook.com/gimmemetal
http://twitter.com/gimmeradio
http://www.instagram.com/gimmeradio