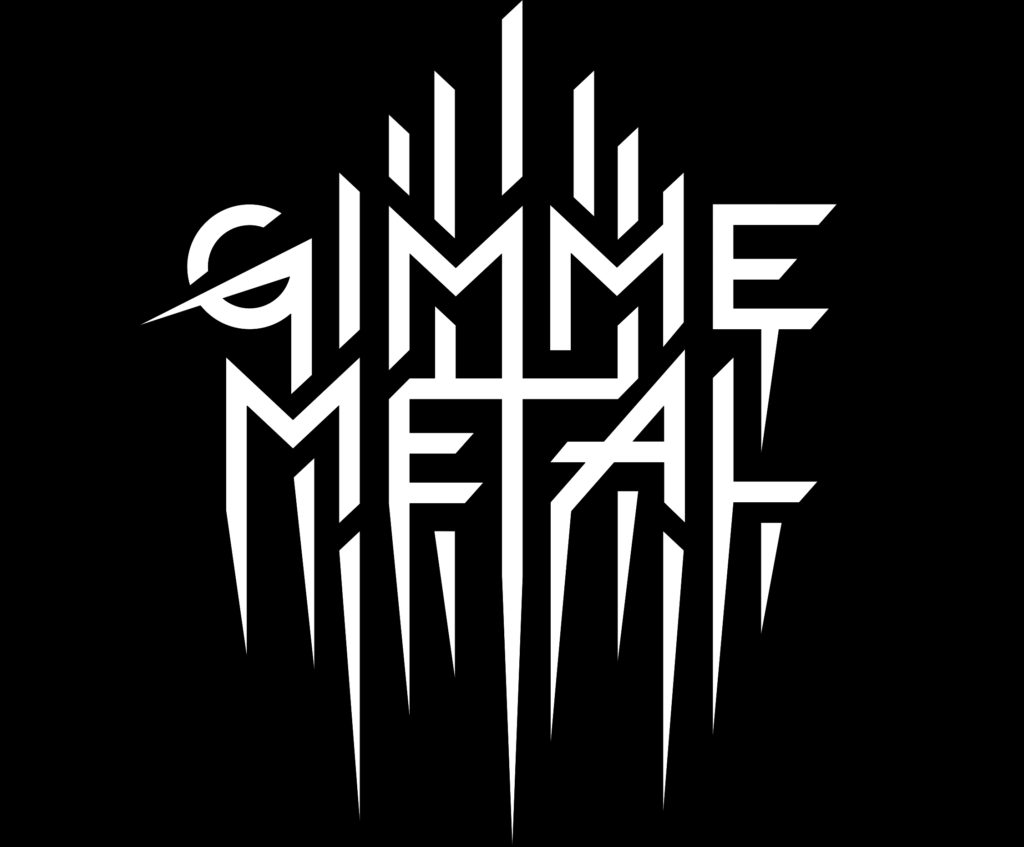 Each week, GIMME METAL publishes its radio chart listing the top 40 tracks played on the station. Already the best metal discovery service online, the GIMME METAL chart is a powerful tool for listeners, labels, and artists for staying up to date on the best new metal released by established greats and up-and-coming underdogs, all handpicked by GIMME's knowledgeable DJ roster and editorial team.
GIMME METAL Chart – May 10th, 2021:
1. Cannibal Corpse – "Necrogenic Resurrection"
2. Celestial Sanctuary – "Soul Diminished"
3. Vreid – "Into The Mountains"
4. At The Gates – "Spectre Of Extinction"
5. Akiavel – "The Witness"
6. Gojira – "Into The Storm"
7. Evile – "Gore" (ft. Brian Posehn)
8. Monster Magnet – "Learning To Die"
9. Motörhead – "Rock It (Live In Berlin 2012)"
10. Conclave – "Haggard"
Click HERE for the full Top 40 List.</b
This week on GIMME METAL:
Akiavel Guest DJ Special – Akiavel formed in southern France in 2018 to manifest a sound distinctly modern but with an appreciation for the oldschool death metal legends of the '80s and early '90s. The result? A mix of groove, thrash, black and classic death metal singular to Akiavel. Not allowing a global pandemic to slow them down, the band's latest record, Væ Victis, comes just one year after their debut full-length album. The concept album delves deep into the darkest parts of the human psyche. Further evolving their sound and delivery, Akiavel takes a radical approach to their musical assault, consuming the listener with dizzying maelstroms of chaos. Væ Victis embodies the word "death," putting forth an intrusive battery of blistering guitars, pummeling drums, and scathing vocals that culminates in one of the most robust death metal records the genre has seen yet. GIMME METAL welcomes the band to the console.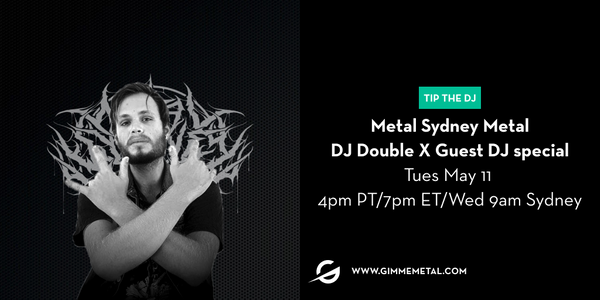 Metal Sydney Metal Guest DJ Special – Metal Sydney Metal serves as a community crossroads for the thriving metal scene in Australia's largest city. Tour info, venue guides, hype for local underground artists and more all reside at the metalsydneymetal.com site. Join DJ Double X for a full on Antipodean metal takeover!
Funeral Leech Guest DJ Special – Following the recent Carbonized label special earlier this month, GIMME METAL is pleased to welcome Carbonized recording artists Funeral Leech to the DJ throne. Hailing from New York City, Funeral Leech was forged in the twilight hours of 2015 with the purpose of spreading slow death. The band conjures their own dark, brooding brand of mid-tempo death/doom that finds triumph in depression and suffering. The band's recently issued Death Meditation full-length invokes six ghastly hallucinations from beyond the living world. Join drummer Lucas Anderson for a show of anguish, despair, and some damn fine metal.
Between The Lines Vinyl Club Spotlight: Jim Santanella Interviews Johan Hegg – Amon Amarth's 1998 debut Once Sent From The Golden Hall is the GIMME METAL Vinyl Club album of the month, available on exclusive clear red/blue marble vinyl (visit shop.gimmeradio.com for details) and did you expect anything less than an epic interview with frontman Johan Hegg? As a bonus, GIMME will deliver a twenty-four hour marathon of Hegg's Hammer Of The North show as well as archived episodes of Heggvegr with his wife Maria Saturday May 15th on the Metal 2 channel. If that isn't enough, GIMME METAL TV has Amon Amarth's The Pursuit Of Vikings: 25 Years In The Eye Of The Storm screenings Friday, May 7th 7:00pm ET / 4:00pm PT and Saturday, May 22nd 1:00pm ET / 10:00am PT.
This week on GIMME METAL TV:
King Diamond: Songs For The Dead Live – There is only one King Diamond, and for more than three decades the great Dane has been dropping classic albums and putting on shows fans remember for the rest of their lives. Perhaps the only downside to having such a formidable catalog is that there are just too many great songs to fit into a single set. However, you would be hard-pressed to find a fan who wouldn't want to hear 1987's seminal Abigail in its entirety, and Songs For The Dead Live captures this, twice, and in very different locales. Boasting eighteen songs per set, each of the two shows – Belgium's Graspop Metal Meeting in June 2016 and Philadelphia's Fillmore in November 2015 – feature a brace of classic King Diamond and Mercyful Fate tracks including "Welcome Home," "Halloween," and "Eye Of The Witch" before launching into Abigail. Tune in to GIMME METAL TV for King Diamond's Songs For The Dead Live from Metal Blade Records! This show features King's entrancing stage antics and backgrounds while showcasing a history of King Diamond songs played, as usual, to perfection! Download the GIMME METAL app today!
Saturday Superball: All Five Episodes of The Ball with Riki Rachtman – Relive the magic of The Ball all day long on Saturday! Join Riki in the Live Chat as we watch all five episodes of crushing metal music videos that include clips old and new from the likes of Megadeth, Slayer, Power Trip, King Diamond, and so much more! Enjoy Riki's candid interviews with members of Motörhead, Lamb Of God, Exodus, comedian/metalhead/GIMME METAL DJ Brian Posehn and of course the long awaited sit-down with Megadeth's Dave Mustaine! Just like the original airings, all five episodes are free to watch!
Upcoming on GIMME METAL:
5/18 Haunt
5/19 Memoriam
5/19 Vexed
5/21 Gary Holt (Exodus, Slayer)
5/22 Bolt Thrower Spotlight on GIMME METAL 2
5/24 Southern Lord Label Special
5/25 Colin Marston's Lockdown Year Special
5/26 Monster Magnet
5/28 Autumn For Crippled Children
6/01 Skeletal Remains
6/02 Cirith Ungol
6/03 Senyawa Indonesian Metal Special
6/04 Vulture
6/07 Red Fang
6/09 Yautja
6/11 Slam Spectacular with Andee Connors And Anthony Bartkewicz
6/14 Michael Alago
6/18 Frozen Soul
6/23 Hooded Menace
6/30 Withered
7/02 Pestilence
7/07 Autopsy
7/13 The Lion's Daughter
7/19 Fulci
7/23 Tee Pee Records Label Special
Don't miss it! Visit GIMME METAL: http://gimmemetal.com.
About GIMME METAL:
Founded by digital music veterans from Apple Music, Google Play, Beats Music, and Napster, parent company GIMME Radio builds highly engaged communities for the passionate fan on a genre-by-genre basis. The company launched its first community in June of 2017: the world's first 24/7 metal-focused service. Fans tune in to hear world class DJs playing metal they can't hear anywhere else – for free. The GIMME METAL app and streaming radio service allows the fans and the DJs/artists to communicate directly with one another in a live feed, in real-time, while they listen. Its roster of 70-plus DJs includes Dave Mustaine of Megadeth, Jessica Pimentel, star of Orange Is The New Black, Brian Posehn, and Randy Blythe of Lamb Of God, among many others.
http://gimmemetal.com
http://www.facebook.com/gimmemetal
http://twitter.com/gimmeradio