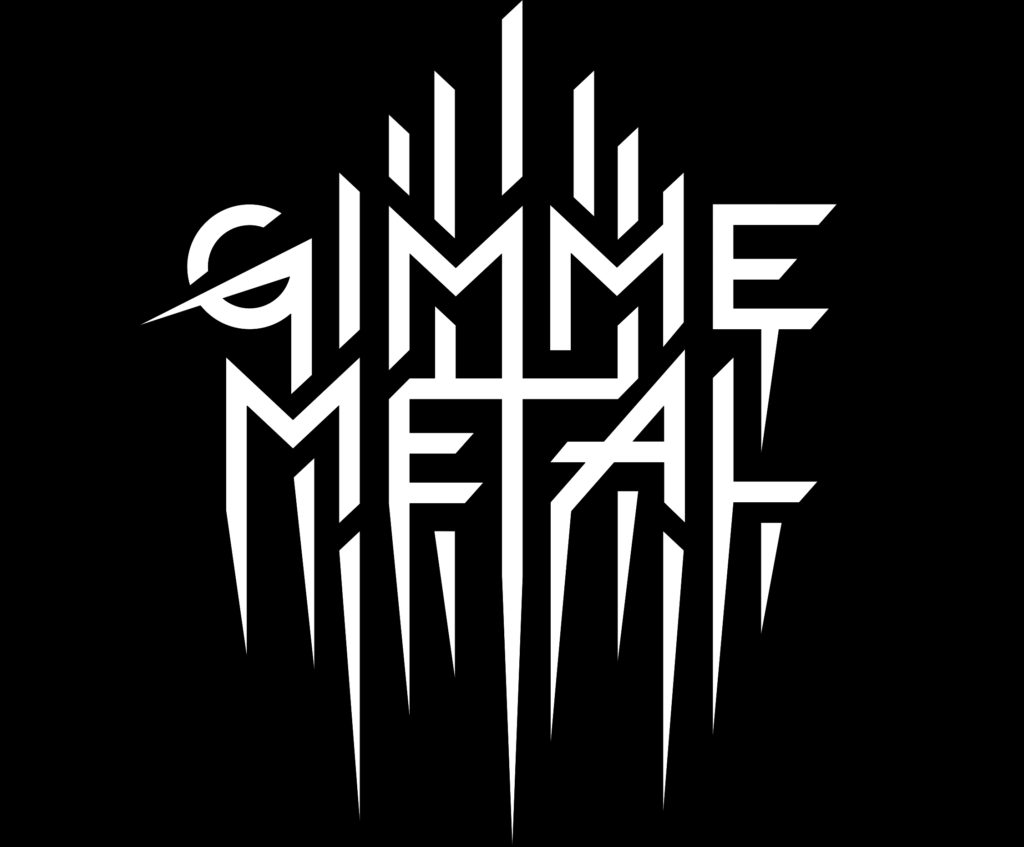 Each week, GIMME METAL publishes its radio chart listing the top 40 tracks played on the station. Already the best metal discovery service online, the GIMME METAL chart is a powerful tool for listeners, labels, and artists for staying up to date on the best new metal released by established greats and up-and-coming underdogs, all handpicked by GIMME's knowledgeable DJ roster and editorial team
GIMME METAL Chart – September 27th, 2021:
Mastodon – "Pushing The Tides"
Monolord – "The Weary"
A Pale Horse Named Death – "Believe In Something (You Are Lost)"
Full Of Hell – "Industrial Messiah Complex"
God Damn – "Radiation Acid Queen"
Cognizance- "Oneiric"
Criminal – "Zona de Sacrificio"
Succumb – "Aither"
Khemmis – "Living Pyre"
Green Lung – "Reaper's Scythe"
Enslaved – "Caravans To The Outer Worlds"
Andrew W.K. – "Babalon"
Saudade (w/ Randy Blythe) – "Day Of The Lords"
Ministry – "Search And Destroy"
Blood Red Throne – "6:7"
Witch Vomit – "Necrometamorphosis"
Green Lung – "Graveyard Sun"
Wraith – "Bite Back"
Witchcryer – "Hellmouth"
Archspire – "Bleed The Future"
Click HERE for the full Top 40 List.
This week on GIMME METAL Radio:
GIMME 5 w/ DJ Jet: Tune in this month for spotlights on and interviews with KK's Priest/KK Downing (Sermons Of The Sinner), A Pale Horse Named Death (Infernum In Terra), Rivers Of Nihil (The Work), Lucifer (Lucifer IV), and Suffocation (Live In North America)!
Alien Weaponry Guest DJ Special: Since releasing their acclaimed debut TÅ« (2018), New Zealand's Alien Weaponry's kinetic presence and sound – combining elements of thrash and groove metal with lyrics in the native indigenous language, te reo Māori – has attracted throngs of fans and media supporters across the globe. In addition to amassing millions of cross-platform streams and YouTube views, the band was recently hailed the "future of metal" by Metal Hammer, and was voted by Revolver Magazine fans as "one of the bands most likely to break out in 2021." Their latest full-length, Tangaroa, released September 17th via Napalm Records, will undoubtedly elevate their international reputation. Join them for a GIMME METAL takeover!
Fucked Up Guest DJ Special: Fucked Up – Damian Abraham (vocals), Mike Haliechuk (guitars, vocals), Josh Zucker (guitar), Ben Cook (guitars, vocals), Sandy Miranda (bass), and Jonah Falco (drums, vocals) – is among the most prolific hardcore punk bands of our generation. Since their 2001 inception, they've challenged listeners with thoughtful artful chaos and a seemingly limitless drive for musical experimentation. Because of this, they've also become a record collector's worst nightmare releasing over eighty recordings and collaborations on countless labels that include Deranged, Havoc, Tankcrimes, Deathwish, Matador, Jade Tree, and more. The band won the 2009 Polaris Music Prize for their second studio album, The Chemistry Of Common Life among countless other accolades over the last two decades. The band's storied history includes trashed MTV sets, concept rock operas, soundtracks, a twelve-hour concert with guest stars in their set, joining forces with Keith Morris, and even playing a festival of all Fuck-related monickered bands in a town called Fucking, Austria. Their adherence to primal punk ideology and musical application of genres most punk bands don't absorb is underlined by them being the nicest folks in the world. GIMME METAL is very stoked to welcome the band for a special guest DJ set.
Bangers And Mosh Guest DJ Special: Bangers & Mosh is a UK based metal podcast hosted by best mates and lifelong metal fans Jimi, Dazz, and Defa. Their ethos: to cover the best in new and upcoming bands as well as pay homage to established legends of the scene. You'll find monthly round ups of the best new albums, fun feature shows as well as interviews with special guests from all corners of the world of metal…Join the gang for their second GIMME METAL guest DJ special.
Autopsy Guest DJ Special: Autopsy formed in 1987 in San Francisco, and was among the early breed of death metal bands to emerge, releasing four albums on Peaceville before disbanding in 1995. After a fifteen-year hiatus, Autopsy officially returned from the grave with 2010's The Tomb Within EP. This was followed by the release of the band's fifth studio album, Macabre Eternal one year later, spearheading a resurgence of the legends with multiple subsequent albums and EPs. Autopsy recently released Live In Chicago, their first ever official live album. Recorded at Reggie's Rock Club March 7th, 2020, the record boasts 66 minutes of classics spanning the band's 30+ year career. Live In Chicago also includes brand new track "Maggots In The Mirror," giving fans something to chew on while the impending next studio release takes shape. In the meantime, GIMME welcomes co-founding vocalist/drummer Chris Reifert for his fourth guest DJ run!
Green Lung Guest DJ Special: GIMME HQ is excited for Green Lung's forthcoming full-length Black Harvest, coming this October via Svart Records. Picking up where the self-released Woodland Rites left off, on Black Harvest, Green Lung continues to draw inspiration from Britain's rich history of folklore, from witchcraft, and from cult horror films. Nature – as always – is woven into the fabric of the songs; this time the album was recorded in late Autumn and the seasonal atmosphere seeped into the music, which is redolent of mists, falling leaves, and the crumbling glory of the Magnificent Seven cemeteries of London, the city the band calls home. Join the band October 2nd as they helm the GIMME METAL console.
Upcoming on GIMME METAL Radio:
10/05 Karl Willetts/Memoriam/Bolt Thrower
10/06 Full Of Hell
10/07 Enslaved
10/11 Order (Anders Odden from Cadaver/Kjetil Haraldsson from Mayhem)
10/12 Possessed
10/13 Exhumed Tour Preview on Malpractice
10/13 Blood Red Throne
10/13 Creeping Death
10/15 Witchcryer
10/19 Bastarður
10/20 Cradle Of Filth
10/20 Alcatrazz
10/22 Robots Of The Ancient World
10/26 Twelve Foot Ninja
10/27 Archspire
10/29 Armored Saint
10/30-31 Halloween DJ Specials!
11/03 Lucifer
11/05 Khemmis
11/09 Ghost Cult Site Special
11/10 Necrofier
11/15 Michael Alago
11/16 Rockhammer Radio Special
Don't miss it! Visit GIMME METAL: http://gimmemetal.com.
About GIMME METAL:
Founded by digital music veterans from Apple Music, Google Play, Beats Music, and Napster, parent company GIMME Radio builds highly engaged communities for the passionate fan on a genre-by-genre basis. The company launched its first community in June of 2017: the world's first 24/7 metal-focused service. Fans tune in to hear world class DJs playing metal they can't hear anywhere else – for free. The GIMME METAL app and streaming radio service allows the fans and the DJs/artists to communicate directly with one another in a live feed, in real-time, while they listen. Its roster of 70-plus DJs includes Dave Mustaine of Megadeth, Jessica Pimentel, star of Orange Is The New Black, Brian Posehn, and Randy Blythe of Lamb Of God, among many others
http://gimmemetal.com
http://www.facebook.com/gimmemetal
http://twitter.com/gimmeradio
http://www.instagram.com/gimmeradio