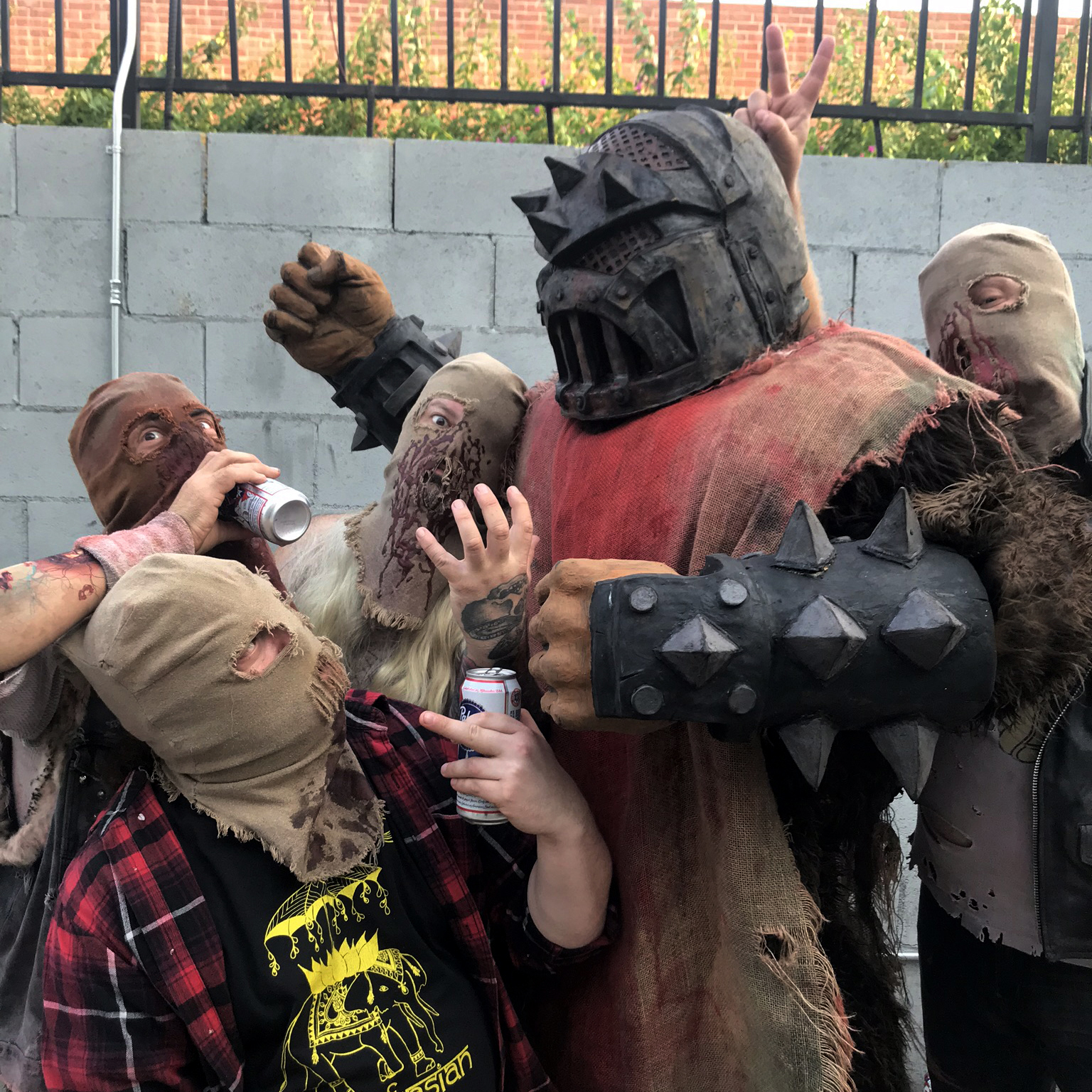 The hooded hellions in GHOUL today unleash video footage of "Gutbucket Blues." Now playing at Metal Injection, the live rendition of the track comes by way of the band's long-awaited Live In The Flesh offering, out now on Tankcrimes!
Captured at the Oakland Metro Operahouse in 2018, Live In The Flesh spews forth eighteen of GHOUL's most deliciously devilish odes including "As Your Casket Closes," "Wall Of Death," the title track, and of course, "Gutbucket Blues," from 2006's Splatterthrash masterwork.
Writes Metal Injection, "Have you checked out GHOUL's new live album Live In The Flesh? Do you want GHOUL to come to your house to both kill and devour you (in whatever order)? You can rectify the former by checking out their performance of 'Gutbucket Blues.' The latter was going to happen anyway, so deal with it."
Point your eye holes at GHOUL's "Gutbucket Blues" at THIS LOCATION.
View the band's previously released video for the "Word Is Law" HERE and "Off With Their Heads" HERE.
GHOUL's Live In The Flesh is out now digitally and on CD with a limited 2xLP set to drop November 19th (including a retail exclusive "Neon Yellow" wax edition not available from Tankcrimes or the band). Find CD orders HERE, LP orders HERE, and digital orders HERE.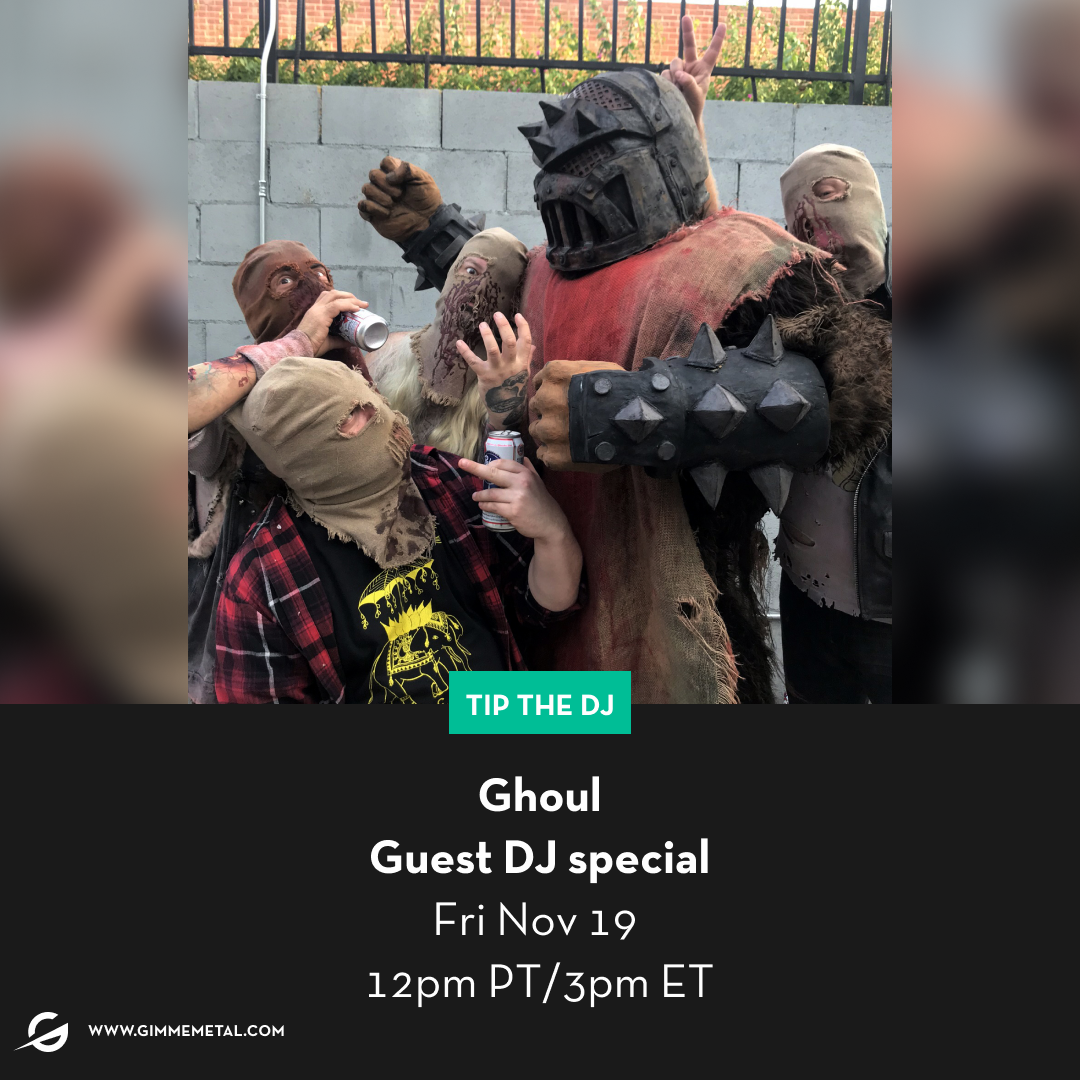 But wait! There's more. GHOUL will host a Gimme Metal Guest DJ special THIS FRIDAY, November 19th at 3:00pm EST / 12:00pm PST. Visit www.gimmemetal.com and join the band in the live chat for heartwarming stories from Creepsylvania! Don't miss it!
Still need more GHOUL?! Say no more! GHOUL will bring their caravan of chaos to stages beginning with The Splatterthrash Bash in San Francisco next week and The Decibel Metal And Beer Festival in December in Los Angeles with additional live melees to be announced in the coming weeks. You have been warned.
GHOUL:
11/26/2021 The Splatterthrash Bash @ Great American Music Hall – San Francisco, CA w/ Deathgrave, Captured! By Robots, Mutilated Tongue [tickets]
12/11/2021 The Decibel Metal And Beer Fest @ The Belasco – Los Angeles, CA w Cave In, Deadguy, Hate Eternal, more [tickets]
http://www.creepsylvania.com
http://www.facebook.com/GhoulunaticsAsylum
http://www.twitter.com/GhoulOfficial
http://www.instagram.com/ghoulofficial/
http://www.twitch.tv/therealdigestor
http://www.twitch.tv/dissectorghoul
http://www.youtube.com/creepsylvanian
http://www.tankcrimes.com
http://www.facebook.com/tankcrimes
http://twitter.com/tankcrimes
http://www.instagram.com/tankcrimes