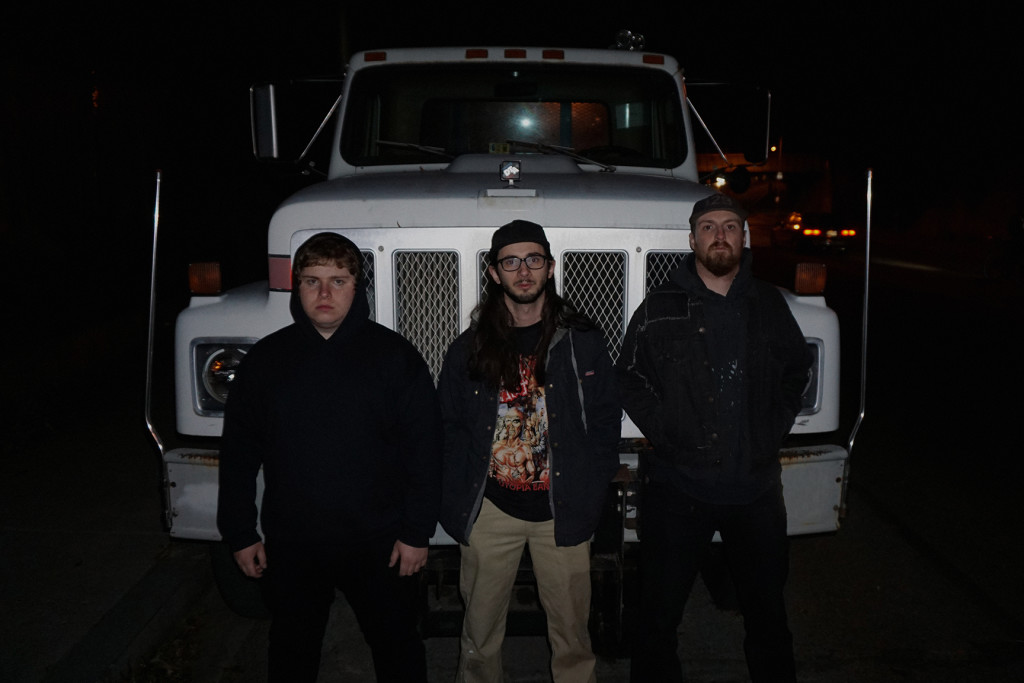 Washington, DC-based GENOCIDE PACT announces a brief run of North American headlining spring tour dates supporting their new album Order Of Torment, out now on Relapse Records.
Following a Richmond show March 24th with Incantation and a hometown show April 2nd with Primitive Man and Ilsa, the new run of GENOCIDE PACT headlining dates will see the band playing Toronto, Montreal, Clifton, and Brooklyn April 19th through 22nd.
Additionally, GENOCIDE PACT has confirmed upcoming concerts alongside notable acts such as labelmates Incantation, Mortician, Demolition Hammer and more. A full list of confirmed tour dates is available below.
Watch GENOCIDE PACT's previously released video for "Pain Reprisal" via YouTube HERE.
GENOCIDE PACT's Order Of Torment is out now on CD, LP, and digital download via Relapse Records. Physical packages and digital order are available via Relapse.com HERE and all digital retail outlets HERE.
GENOCIDE PACT Live:
3/24/2018 Champion Brewing Company – Richmond, VA w/ Incantation
4/02/2018 Atlas Brew Works – Washington, DC w/ Primitive Man, Ilsa
4/19/2018 Coalition – Toronto, ON
4/20/2018 La Vitrola – Montreal, QC
4/21/2018 Clash Bar – Cilfton, NJ
4/22/2018 Saint Vitus Bar – Brooklyn, NY
5/23/2018 Ottobar – Baltimore, MD @ Maryland Deathfest Prefest w/ Mortician [info]
7/21/2018 Ottobar – Baltimore, MD w/ Demolition Hammer
Hailing from the lawless dominion that is our nation's capital, GENOCIDE PACT unleashes their raging sophomore full-length and Relapse debut, Order Of Torment. Recorded by Kevin Bernsten (Full of Hell, Code Orange, Magrudergrind) at Developing Nations in Baltimore, and featuring cover art from the legendary Joe Petagno (Motörhead, Autopsy, Marduk, Pink Floyd), Order Of Torment features eight tracks of pulverizing, relentless death metal that harkens to the greats while pushing the genre to chaotic new realms of possibility. With a thick, heavy crunch that focuses on crushing groove as much as skull-splitting intensity, GENOCIDE PACT is the death metal band to watch in 2018.
https://genocidepact.bandcamp.com
https://www.facebook.com/genocidepact
https://twitter.com/genocidepact
https://instagram.com/genocidepactdc
http://www.relapse.com
http://www.relapserecords.bandcamp.com
http://www.facebook.com/RelapseRecords
http://www.twitter.com/RelapseRecords