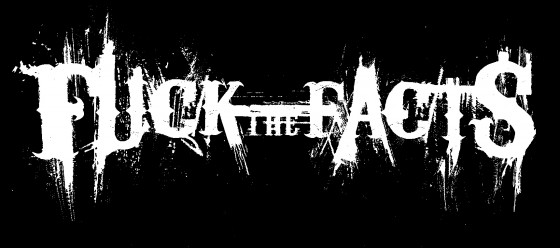 Extreme music video portal Metal Injection today premiere the brand new video from Ottawa grindcore powerhouse, FUCK THE FACTS. Crafted for the track "A Coward's Existence," from FTF's new album Die Miserable, the graphic, high-paced video was directed by the visionary Michael Panduro, known for his work with Cephalic Carnage, Psyopus, Rotten Sound and more in addition to the video for FUCK THE FACTS' 2010-released "Wake."
Observe "A Coward's Existence" at Metal Injection now.
Fans can now also stream FUCK THE FACTS' new EP, Misery, which was released as a bonus alongside Die Miserable, at the official FTF Bandcamp page.
Released in early October, the scathing eight-track Die Miserable has reaped praise from the public and media outlets, building-up to and following its release, the album undoubtedly bearing some of FUCK THE FACTS' most evolutionary and aggressive sonic rage recorded to date.
"Whether it's the reflective prologue, the megaton post-prologue groove, the inevitable D Day-like assault, the post-D Day-like assault, the old-school death metal vignette, or the hardcore thrust, Fuck The Facts is grindcore evolved." – Decibel
"…the most disparate, complex, and infectious album of the band's 12 year existence… the band completely defies categorization." Teufel's Tomb
"I seriously hope the band members are all really proud of what they've achieved, 'cause they have definitely taken shit to a whole new level." – MetalSucks
"…definitely sounds like a Fuck The Facts release but like no record prior; it's their unwavering eclectism that has enabled this Canadian band to always keep it interesting." – Brooklyn Vegan
"This is a monolith made of steel with no brakes rocketing towards a concrete wall covered in C4." – Crave Online
http://www.facebook.com/FuckTheFacts
http://www.myspace.com/fuckthefacts
http://twitter.com/fuckthefacts
http://www.relapse.com
http://www.facebook.com/RelapseRecords