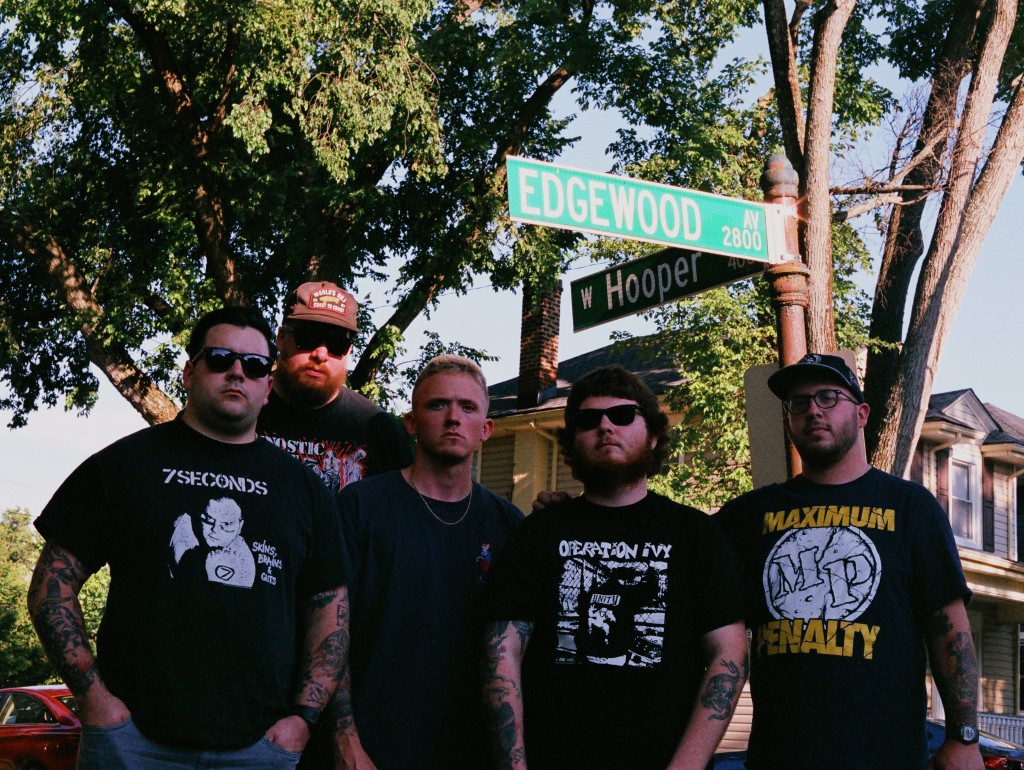 [photo by Hunter Moore]
Richmond-based FRIEND OR FOE releases their new True single today, and in conjunction with the tape's availability, the namesake track for the single has been unleashed through a premiere at New Noise Magazine.
Flatspot Records will release FRIEND OR FOE's new Foe EP on August 19th, but today the label issues a limited, pre-release, two-song cassette single. The tape leads off with "True," the track featuring additional guest vocals by Jimmy Williams of Maximum Penalty, with an exclusive non-EP demo track on the B-side called "Invincible."
Check out FRIEND OR FOE's "True" at New Noise RIGHT HERE.
Preorders for FRIEND OR FOE's True cassette single can be placed HERE; the release will also be streaming via all digital outlets this week. Preorders for the Foe EP will be released in the coming weeks.
Following FRIEND OR FOE's 2012 Know Your Rights EP on Reaper Records/Solid Bond Records and 2014 Outsider EP on Triple B Records, Foe sees the straightedge hardcore/punk outfit at their best yet. Packing five new tracks onto their third EP, the band's undeniable NYHC influences see the band delivering coalescing the inspiration of Breakdown, Sick Of It All, Killing Time, Agnostic Front, and the like with their own hard-hitting, energetic flow. Foe was recorded in the Winter and Spring months of 2016 at Studio F12 by Sam Deyerle and mastered by Mike Reaves, and features art by Steven Kulesza.
Containing current/ex-members of Bracewar, Fire & Ice, Iron Boots, and more, FRIEND OR FOE has toured the East Coast US multiple times and Europe twice alongside the likes of Naysayer and Fire & Ice. The band has played at some of the world's prime hardcore and punk festivals including United Blood Fest, Black & Blue Bowl, Sound & Fury, Ieper Fest, and others. The band will be touring regularly in the coming months surrounding the release of their third record, the Foe EP, and onward through the rest of the year, including shows in Richmond and NYC in July, as well as a set of five shows supporting Sick Of It All and Comeback Kid across the East Coast in September.
FRIEND OR FOE Tour Dates:
7/09/2016 Northside – Richmond, VA w/ Manipulate, Red Vision, New Solution
7/23/2016 Niagara (A7) – New York, NY w/ Countdown, Regulate, Heavy Chains (Dr. Know Benefit After Show)
9/07/2016 The Rex Theatre – Pittsburgh, PA w/ Sick Of It All, Comeback Kid
9/08/2016 Agora Ballroom – Cleveland, OH w/ Sick Of It All, Comeback Kid
9/09/2016 Majestic Cafe – Detroit, MI w/ Sick Of It All, Comeback Kid
9/10/2016 The Waiting Room – Buffalo, NY w/ Sick Of It All, Comeback Kid
9/11/2016 Trick Shot – Clifton Park, NY w/ Sick Of It All, Comeback Kid
http://friendorfoerichmond.bandcamp.com
http://www.facebook.com/Friend-Or-Foe-361249237226384
http://twitter.com/friendorfoehc
http://www.flatspotrecords.com
https://www.facebook.com/flatspotrecords
https://flatspotrecords.bandcamp.com