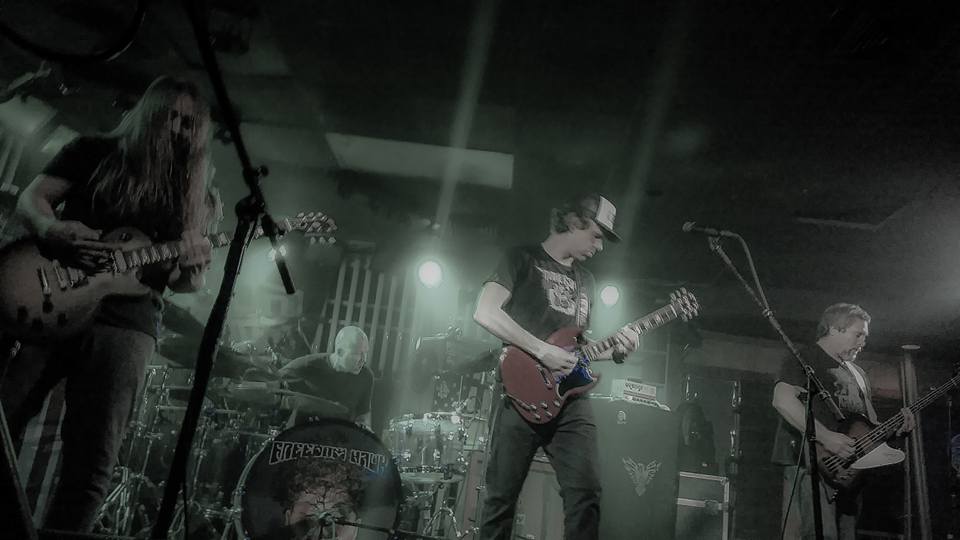 The Virginia-based riff merchants in FREEDOM HAWK are readying to kick off The Endless Search For The Perfect Riff West Side Tour 2017. Scheduled to commence on February 3rd in Nashville, Tennessee, the band's latest journey will rock its way through fifteen cities in five states, coming to a close on February 18th in Austin, Texas. The band will be joined by North Carolina trio Irata.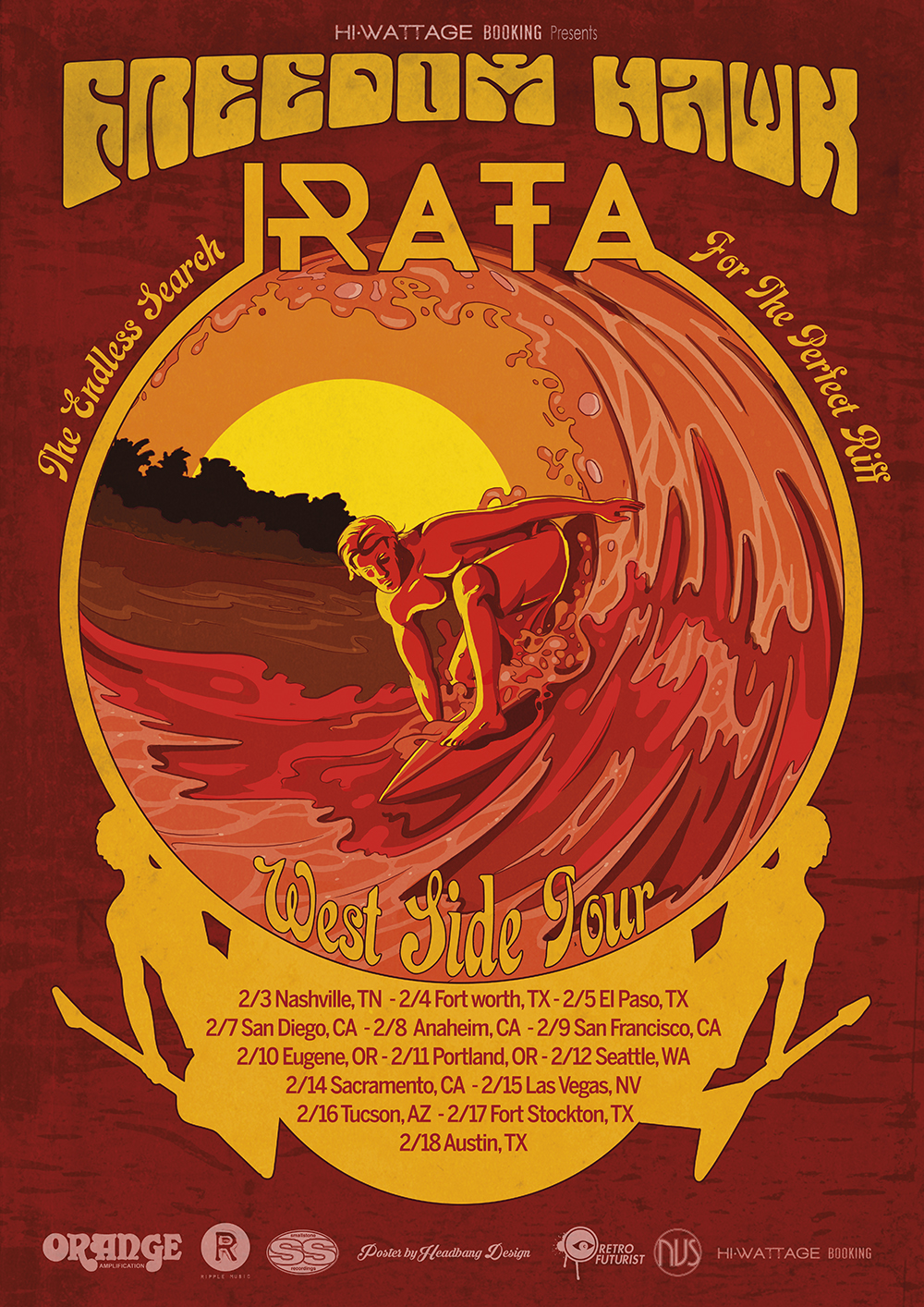 FREEDOM HAWK The Endless Search For The Perfect Riff West Side Tour w/ Irata:
2/03/2017 Springwater – Nashville, TN
2/04/2017 The Rail Club – Fort Worth, TX
2/05/2017 Rock House – El Paso, TX
2/07/2017 Soda Bar – San Diego, CA
2/08/2017 Out Of The Park Pizza – Anaheim, CA
2/09/2017 Thee Parkside – San Francisco, CA
2/10/2017 Old Nicks – Eugene, OR
2/11/2017 High Water Mark – Portland, OR
2/12/2017 Funhouse – Seattle, WA
2/13/2017 Chromaphonic Music Hall – Yreka CA
2/14/2017 Starlite Lounge – Sacramento, CA
2/15/2017 Beauty Bar – Las Vegas, NV
2/16/2017 The Flycatcher – Tucson, AZ
2/17/2017 The Garage – Fort Stockton, TX
2/18/2017 Swan Dive – Austin, TX
Emanating from the barrier dunes of Virginia, FREEDOM HAWK's heavy riffs, rolling groove, and soulful guitar melodies fuse together to produce a sound that is distinctly their own. Widely recognized as one of the leading forces in the retro-rock movement, their exceptional brand of heavy and high energy live shows leave many questioning whether they've stepped through a time warp directly out of the '70s hard rock heyday.
FREEDOM HAWK will be touring in support of their Into Your Mind full-length, issued in 2015 via Small Stone. More Fuzz dubbed the record the, "epitome of pure grade rock n' roll," Maximum Volume Music crowned it, "complex and magnificent," while The Sludgelord applauded the band's "immense riffs and licks, explosive drumming, engaging vocals and solid bass playing"
Additionally, Ripple Music will drop a remastered version of the band's 2008 self-released debut Sunlight later this month on CD, digital, and vinyl formats. Fans of Clutch, Fu Manchu, Crobot, Black Sabbath, Grand Funk, Greenleaf, Lord Fowl, Gozu, Lo-Pan, ASG, and all things that rock, pay heed.
Check out Into Your Mind at THIS LOCATION.
http://www.freedomhawkband.com
http://www.facebook.com/freedomhawkmusic
http://www.smallstone.com
http://www.facebook.com/smallstonerecords