Unsung New Jersey melodic blackened doom ensemble FORLORN PATH recently unveiled their debut full-length, Man's Last Portrait. A majestic work of morose wisdom, sonic sanctity and deviant beauty, the self-released Man's Last Portrait was recorded by guitarist/sound engineer Ivan Chernikov mixed by Rob Torres and Frightbox Studios, and mastered by Jens Bogren and Fascination Street Studios.
"A simply fascinating blackened doom metal band who fuse black metal riffs with doom metals crushing forward motion," notes French web portal, TwoGuysMetalReviews, in an early review of the offering, adding that, "The destructive might of this band as well as their mystical sound come together to form something that is both memorable and strangely beautiful. The melancholy magic of songs like 'Empire of Decadence' is hard to match. Meanwhile, the lyrics are also profound and beautiful." Agrees MetalAsReligion.com, "The majesty of this miraculous band from New Jersey will capture your heart gently in the night. They remind us of the luxurious harmonic tranquility of bands like Swallow the Sun, but retain an altogether more complex and subtle aura."
Sample "Empire of Decadence" at THIS LOCATION.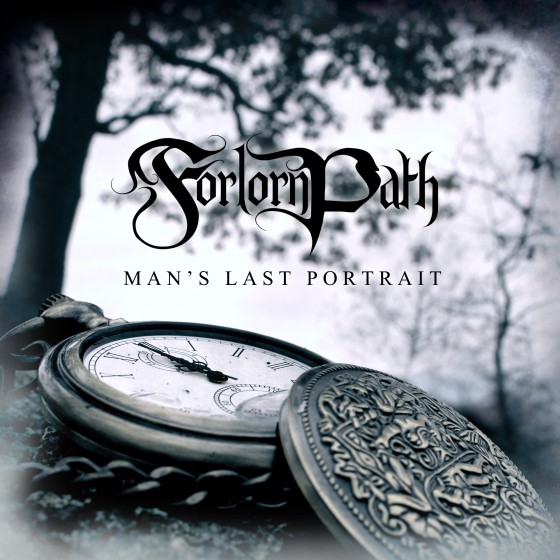 Man's Last Portrait Track Listing:
1. The Coming of Winter
2. Empire of Decadence
3. Words Only Wind Can Speak
4. Masquerade
5. A Moment of Silence
6. As Hope Fades
7. Ghosts
8. Man's Last Portrait
9. What Lies Beyond
10. Relics
The FORLORN PATH story begins in the fall of 2008 in an inconspicuous college house in New Brunswick, New Jersey. Through a mutual desire to create beautifully brutal music, the original lineup – Yuriy Garnaev, Ray Dib, Alex Fiore, and Dave Imbriaco – culled a diverse blend of influences, including death metal, folk, jazz, noise, and black metal. Two years later, the band emerged with their first EP, Being Towards Death. Flaunting a deliberately low-fi production, the EP merged the prime tenets of death metal with dissonant melodies to create an unsettling treatise on the ignorance of man. Fan favorite, "These Walls Stand No More," was the album's magnum opus, nearly 10 minutes of heavy, evocative passages and a jazzy conclusion that set FORLORN PATH apart from their strictly metal contemporaries.
2012 saw the release of their second EP, Intifada, which centers itself around a journey through a man's horrific coma dream. FORLORN PATH fine-tuned their sound to depict the crushing battle against oppression and inner strife, and began to experiment with denouements that were at once both brutal and melodic. These elements and structures hinted at their progression as a band, which would thrust them back into recording just months after their sophomore release.
By the time recording began again in Spring 2012, the band had seen a great deal of change. It now consisted of only two founding members, Garnaev and Imbriaco, who were now joined by guitarist/sound engineer Ivan Chernikov. With Imbriaco taking over lead vocals and Garnaev taking full creative control of the music, a new sound began to take shape.
Clocking in at just over an hour long, the debut full-length Man's Last Portrait is the culmination of the band's efforts to date. The album features material new material alongside tunes written over the course of many years, telling stories of loss, longing, and the gradual decay of an ignorant world. Some songs hearken back to the strength of the band's earlier aggression; others feature strains of darkness and melancholy, ambient keyboards, and acoustic interludes. All told, the latest release combines the best of the old with previously uncharted waters, inviting listeners on a journey that is at once despondent and hopeful, treacherous and alluring…
http://www.forlornpath.com
https://www.facebook.com/forlornpath
http://myspace.com/forlornpath
http://www.last.fm/music/Forlorn+Path
http://forlornpath.bandcamp.com
https://soundcloud.com/forlornpath
https://twitter.com/ForlornPath
http://www.youtube.com/user/ygarnaev