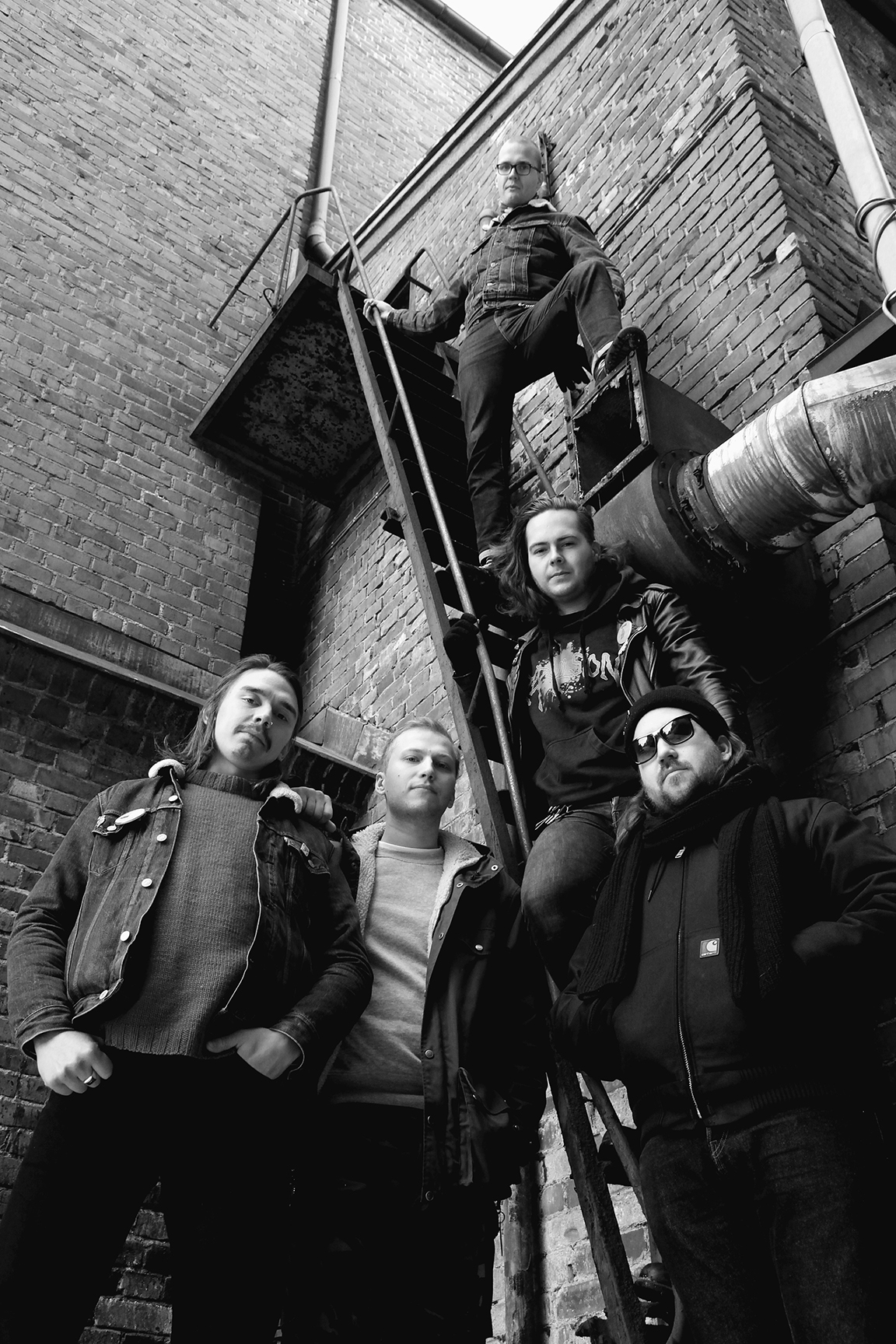 [photo by Hilja Mustonen]
Finland's vicious crossover quintet FORESEEN has issued a new single from the rapidly approaching release of their second LP, Grave Danger. Invisible Oranges is now streaming "Fearmonger," noting of the riotous assault, "FORESEEN feels like the tip of a new thrash spear… Re-thrash mark 2 seems less intent on aesthetic replication and more fixated on wrapping strong, cold fingers around my neck and shaking until there's nothing left in me."
FORESEEN's unhinged "Fearmonger" can be heard only at Invisible Oranges RIGHT HERE.
Stream previously-released "Chemical Heritage" at Decibel Magazine HERE.
Grave Danger will see LP, CD, and digital North American release via 20 Buck Spin on April 24th, with preorders for all versions available HERE. Svart Records is handling the release for European territories.
With a prior US tour supporting Power Trip, which saw the bands invading This Is Hardcore Fest and more, FORESEEN will make their stateside return in support of Grave Danger. The band has scheduled a US run of tour dates, primarily alongside Red Death, from April 21st through May 7th, the shows concentrated in the Eastern and Southern regions of the country.
FORESEEN US Tour Dates:
4/21/2017 Middle East Upstairs – Boston, MA w/ Peacebreakers, Legion 76, Hammer And The Nails, Burden
4/23/2017 Sunnyvale – Brooklyn, NY w/ Red Death
4/24/2017 Ortlieb's – Philadelphia, PA w/ Red Death, Passion, Shadow Of Lies
4/25/2017 Sidebar – Baltimore, MD w/ Red Death, Coffin Dust, Malicious Code
4/26/2017 TBA – Washington, DC w/ Red Death
4/27/2017 The Proxy – Richmond, VA w/ Red Death
4/28/2017 King's – Raleigh, NC w/ Red Death, Bloodrite, Holder's Scar
4/29/2017 Drunken Unicorn – Atlanta, GA w/ Red Death
5/01/2017 O'Malley's – Miami, FL
5/02/2017 Transitions Art Gallery – Tampa, FL w/ Flamethrower, C.D.N.
5/03/2017 Siberia – New Orleans, LA
5/04/2017 TBA – Houston, TX
5/05/2017 Paper Tiger – San Antonio, TX w/ Graven Rite, Creeping Death, Expander, Afflictive Nature
5/06/2017 Sidewinder – Austin, TX
5/07/2017 Club Dada – Dallas, TX
Continuing the direction of its predecessor, Grave Danger delivers the punishingly relentless pace and aggression now firmly established by the iron hammer of FORESEEN. With scraping, throat-ripping vocals over lacerating thrash dominance, possessed hardcore breakdowns that twist seamlessly with an ever-increasing '80s heavy metal tenacity while also embracing social commentary and critique. FORESEEN is set to carry the banner for the United Forces representing Finland and Europe in a genre particularly known and grown in the US. Perhaps a perfect moment in time to unleash the fury of politically-minded no-joke crossover once again, 20 Buck Spin presents this new European invasion into North America during this shockingly dark hour.
http://www.facebook.com/Foreseen
http://foreseen.bandcamp.com
http://foreseen.bigcartel.com
http://www.20buckspin.com
http://www.facebook.com/20buckspin
http://twitter.com/20buckspinlabel
http://listen.20buckspin.com