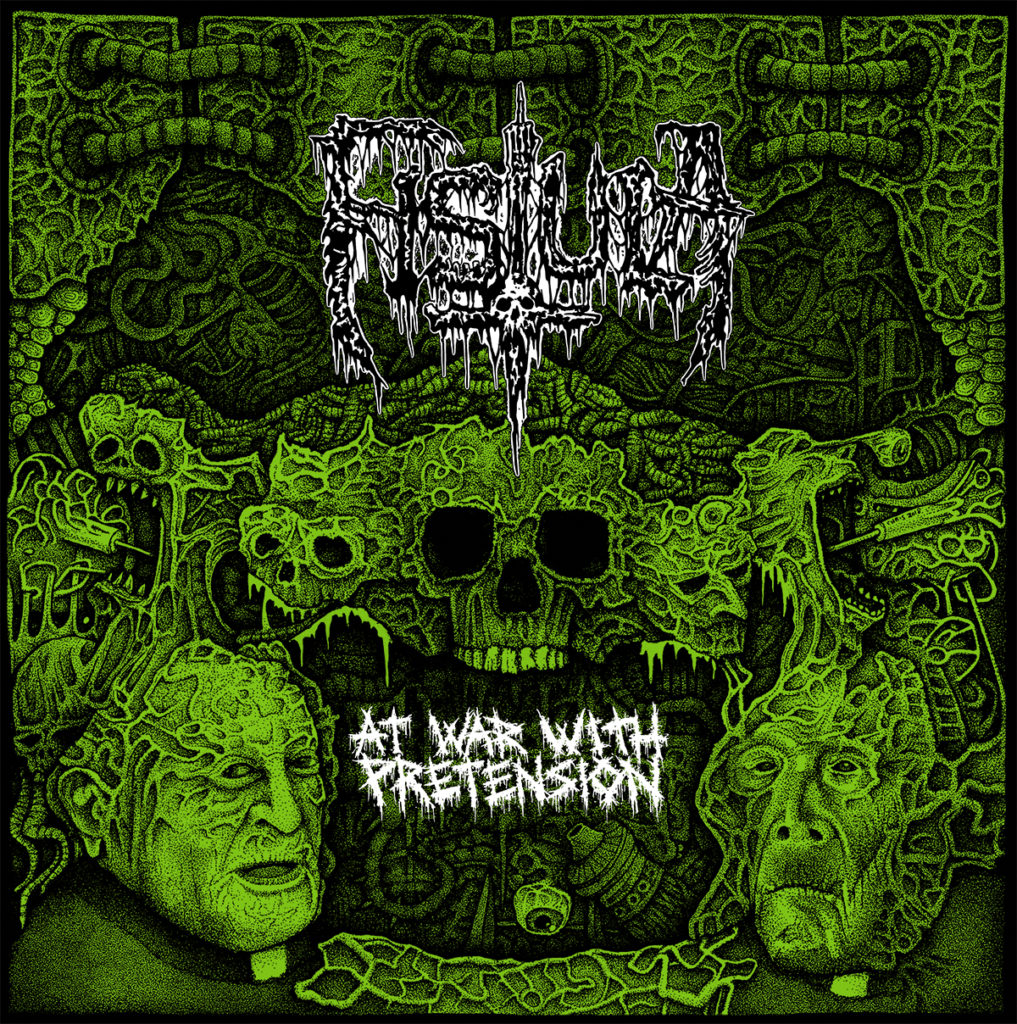 Ohio sludgecore veterans FISTULA will headline the second night of the Doomed & Stroned Festival set to take place in Indianapolis, Indiana this weekend. The band will play alongside coheadliners Cardinals Folly, Cruthu, Wolftooth, and many more. The appearance will be the debut performance with new drummer, Kenny Easterly, and comes in advance of the band's European live takeover with their Italian sludge comrades in Grime set to commence later this month. See all confirmed dates below.
In related FISTULA developments, the long-awaited vinyl edition of their critically-lauded Longing For Infection full-length will finally see release later this year via PATAC Records. Tracked and engineered by Dave Johnson (Midnight, Incantation, Soulless), the demoralizing offering includes a cover of Sloth's "El Camino" not included on the CD edition as well as a bonus, single-sided, etched seven-inch with a cover of Post Mortem's "Caveman." Preorders will be launching on October 31st at patacrecords.com.
Additionally, FISTULA will unleash a band new EP entitled At War With Pretension. Set for release via PATAC early next year, the EP includes four new FISTULA tracks and two demo tracks from "a surprise side project/experiment." Featuring artwork by Chris Leamy, At War With Pretension marks the band's final recording with drummer Jeff Sullivan. A release date will be announced in the coming weeks.
In the meantime, check out new FISTULA number, "Dishonor Roll," below.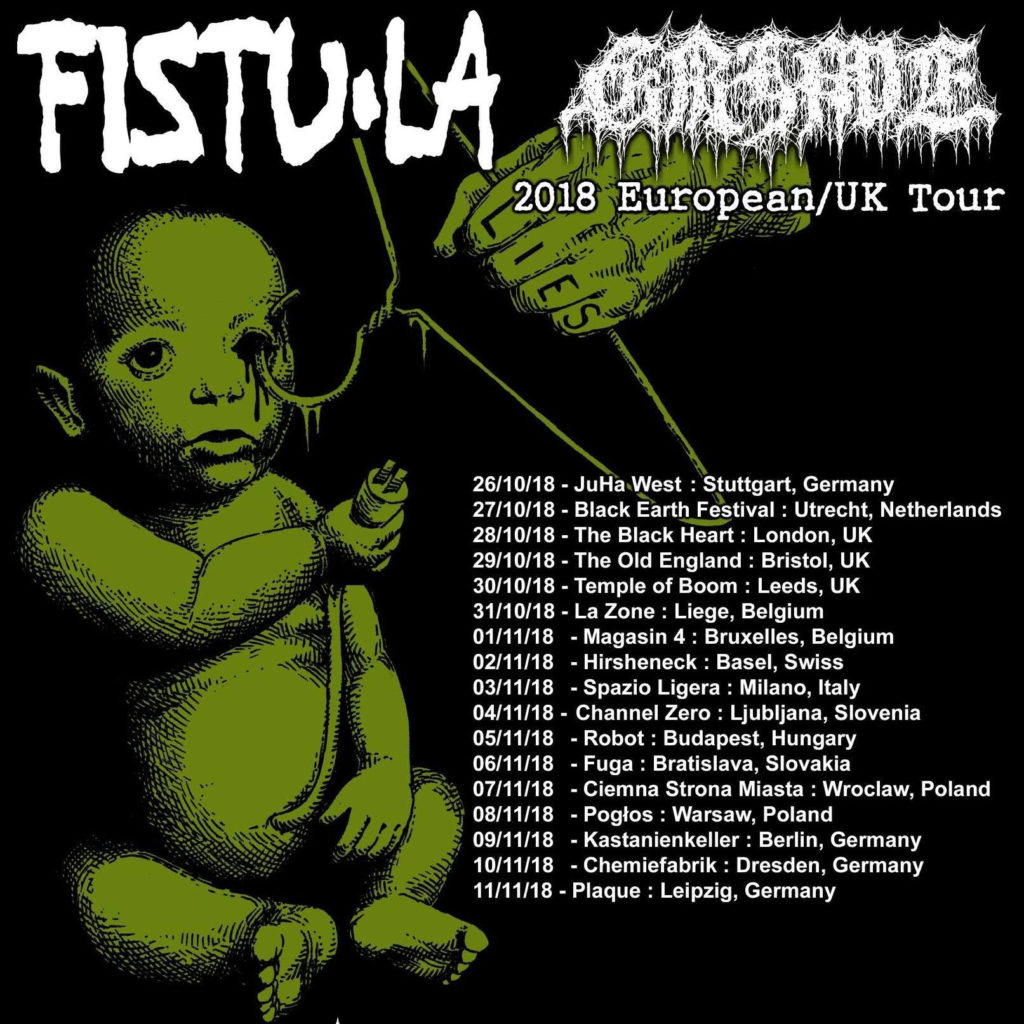 FISTULA:
10/06/2018 Doomed & Stoned Fest – Indianapolis, IN [info]
w/ Grime:
10/26/2018 JuHa West – Stuttgart, DE [info]
10/27/2018 Black Earth Festival Utrecht, NL [info]
10/28/2018 The Black Heart – London, UK [info]
10/29/2018 The Old England – Bristol, UK [info]
10/30/2018 Temple of Boom – Leeds, UK [info]
10/31/2018 La Zone – Liege, BE [info]
11/01/2018 Magasin 4 – Bruxelles, BE [info]
11/02/2018 Hirsheneck – Basel, CH
11/03/2018 Spazio Ligera – Milano, IT [info]
11/04/2018 Channel Zero – Ljubljana, SI [info]
11/05/2018 Robot – Budapest, HU [info]
11/06/2018 Fuga – Bratislava, SK
11/07/2018 Ciemna Strona Miasta – Wroclaw, PO [info]
11/08/2018 PogÅ'os – Warsaw, PO [info]
11/09/2018 Kastanienkeller – Berlin, DE [info]
11/10/2018 Chemiefabrik – Dresden, DE [info]
11/11/2018 Plaque – Leipzig, DE
FISTULA was forged in 1998 by musical partners-in-crime Corey Bing and Bahb Branca. Over the years, FISTULA has released a seemingly endless barrage of studio albums and split EPs that mirror the hideous, toxic society they aim to destroy.
http://www.fistula666.com
http://www.facebook.com/fistula666
http://www.patacrecords.com
http://www.facebook.com/patacrecords