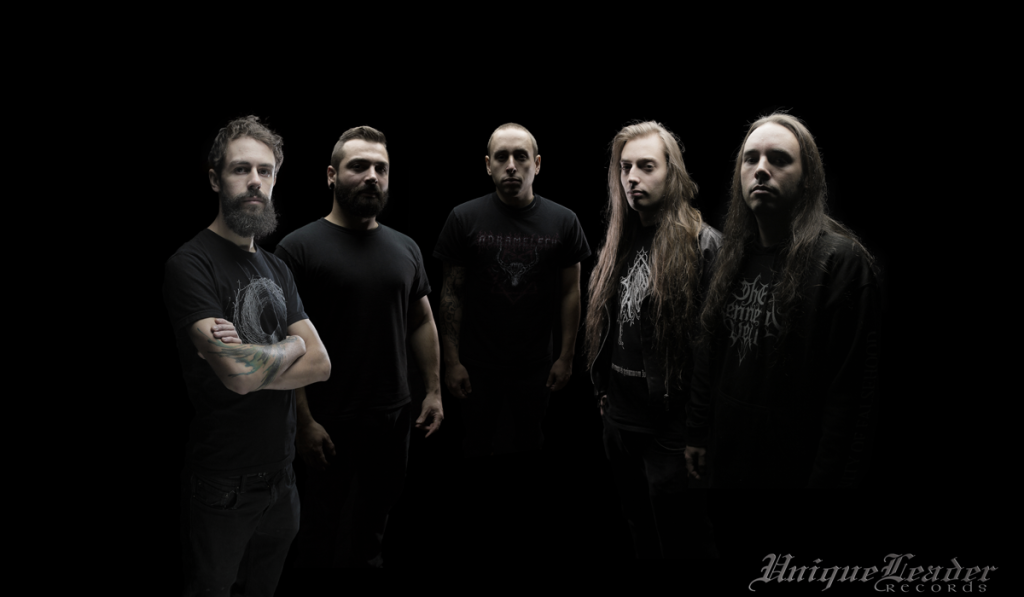 "A technical death metal album that is downright pleasant on the ears, look to FIRST FRAGMENT to be seen in the same sentence as genre leaders like Gorod and Beyond Creation once the world is fully exposed to Dasein. 9.5/10″ – Dead Rhetoric
Dasein, the debut full-length from Canadian neoclassical-influenced tech death unit, FIRST FRAGMENT, flaunts a ferocious mesh of over-the-top drum tirades, complex neoclassical-influenced guitar work, boundless solo work, Flamenco and clean guitar passages, proggy death metal bass work and a varied dual vocal approach. Captured at Humanoise Studios with Mathieu Marcotte (Augury, Humanoid) and mixed by Hugues Deslauriers (Augury, Defilementory, Vengeful etc.), the eleven-track offering features guest appearances from current and former members of Spawn Of Possession, Obscura, Inferi, Augury, and Elderoth, as well as artwork by Sam Nelson (Incandescence, Wayfarer, Stoic Dissention).
As a precursor to its May 20th release through Unique Leader Records, Metal Injection is streaming the record in full, calling it a, "rare modern classic that people will be talking about for awhile," further elaborating, "Dasein is indeed one of the most impressive and extreme tech-death debut albums I've heard in some time. If you can imagine what it would sound like if Gorod, Spawn Of Possession, and Necrophagist joined forces with Jason Becker, [Yngwie] Malmsteen, and Origin's shred influences… you'd arrive at the frequently eye-popping sonic territory that First Fragment occupies."
Reaping critical accolades from critics nationwide, Wonder Box gushes of FIRST FRAGMENT's latest opus, "FIRST FRAGMENT appear to have produced something very special here. Technical and progressive death metal may be relatively commonplace these days, but FIRST FRAGMENT are anything but. Hugely impressive and enjoyable, if you're after a band that can deliver on both a musical and emotional front, accept no substitutes." Last Rites concurs, "Dasein… is punishingly fast and overwhelmingly technical. It is, more than anything else, a monument to shred. Even so, FIRST FRAGMENT never falls prey to the common pitfalls of the style, because where tech death often feels sterile and academic, Dasein is playful, curious, and exuberant. The album is unremittingly melodic and neoclassical, with its stacked arpeggios sometimes sounding like a baroque fugue played on a harpsichord that has been dredged in liquid mercury." In a 4.5/5 review, Heavy Blog Is Heavy notes, "Dasein is an album that could easily be pointed at as an archetypal technical death metal album. Basically a love letter to the genre, it's infectiously memorable and groovy. Fans of the genre can find much to appreciate here, and it would serve as an excellent starting point for those looking to delve deeper as well. FIRST FRAGMENT have knocked it out of the park with their debut album, and shown yet again that there is something special about French Canada that leads to excellent tech death that is a must-listen" Adds Dead Rhetoric in a 9.5/10 rating, "A technical death metal album that is downright pleasant on the ears, look to FIRST FRAGMENT to be seen in the same sentence as genre leaders like Gorod and Beyond Creation once the world is fully exposed to Dasein. It's an album that you could sit around and dissect the riffs, leads, and structures to the nth degree, but it's just as easy to enjoy the experience. Fun isn't a word that usually aligns itself with technical death metal, but Dasein is full of it. Like-minded bands take note!"
Preorder bundles for Dasein are currently available HERE.
Spawned in 2007 as a bedroom side-project by rhythm guitarist Gabriel Brault-Pilon, vocalist/lead guitarist Philippe Tougas and lead vocalist David Alexandre Brault-Pilon, the Québécois trio evolved into a full-fledged band with the sole intention of creating the catchiest, most aggressive and multifarious music possible. Influenced by only the sickest modern extreme metal bands (Spawn Of Possession, Gorod, Martyr, Capharnaum, Origin, Necrophagist etc.), '90s progressive death (Theory In Practice, Crypt Of Kerberos, Atheist, Cynic), Flamenco music and '80s neoclassical/power metal (Tony MacAlpine, Joey Tafolla, Racer X, Helstar, Yngwie Malmsteen) and being the only band from their country and in their subgenre to proudly sing solely in French, their diverse sound would quickly prove to be a force with which to be reckoned. Following numerous demo recordings in 2008 and 2009, FIRST FRAGMENT self-released their highly-praised debut EP, The Afterthought Ecstasy, in 2010 and later recruited bassist Vincent Savary and drummer Philippe Boucher. The band played frequent shows throughout 2011 and 2012 and began putting the finishing touches on the material that would make its way on to their debut full-length. Soon after entering Humanoise Studios with Mathieu Marcotte at the control desk however, Boucher fled the band. Not to be deterred, the remaining FIRST FRAGMENT members joined proverbial forces with session drummer Troy Fullert on of Severed Savior for the completion of the album.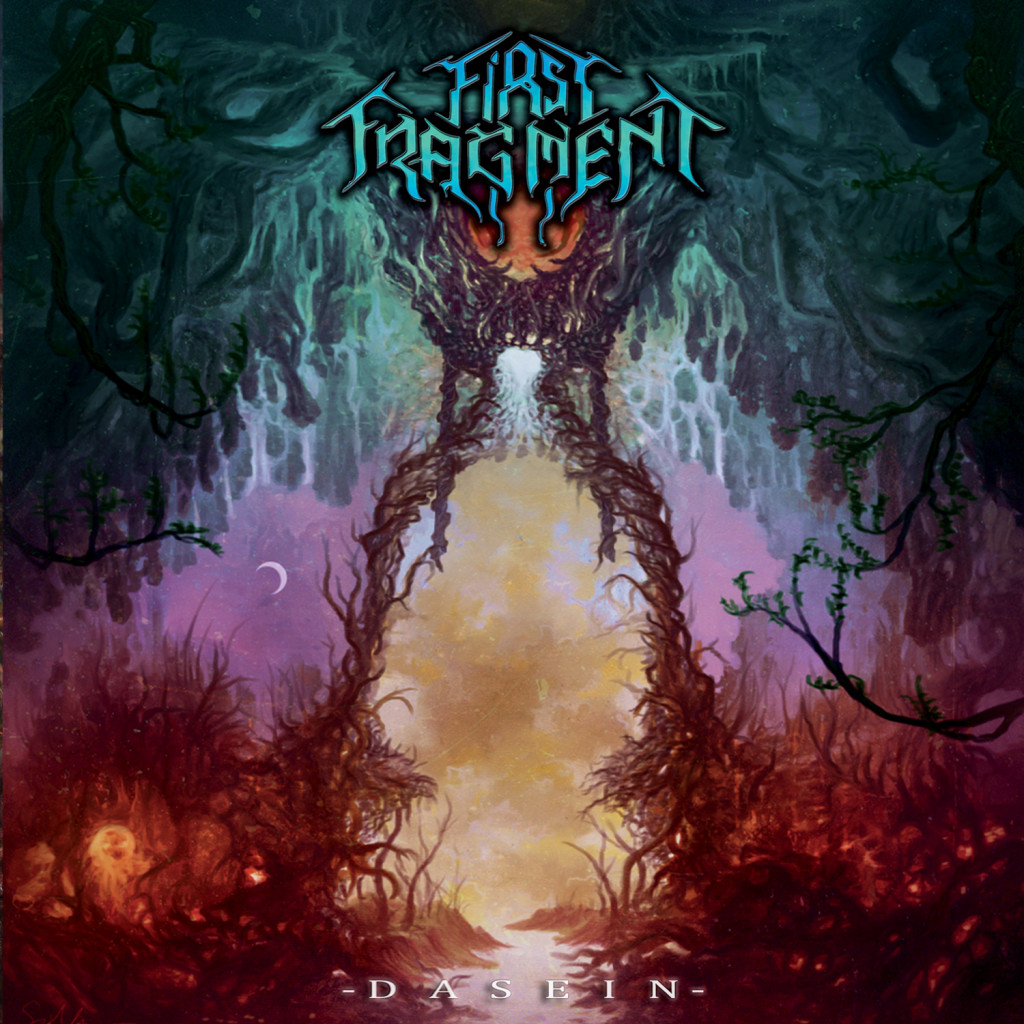 http://www.facebook.com/FirstFragmentOfficiel
http://www.uniqueleader.com
http://www.facebook.com/UniqueLeaderRecords