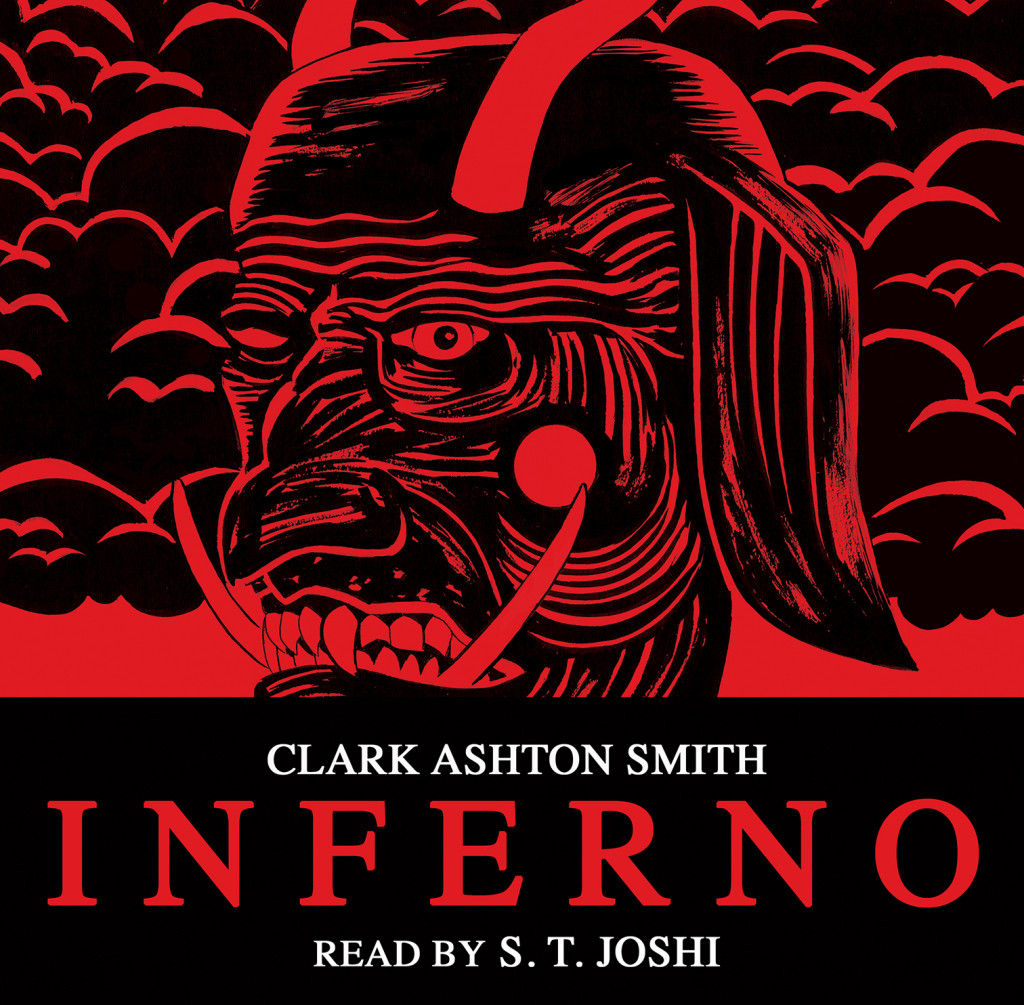 Spoken Arts label, Cadabra Records is preparing to unleash the limited edition Inferno 7″ — an incredibly ominous limited vinyl release, featuring the convoluted horror poetry of celebrated American writer CLARK ASHTON SMITH – this week partnering with Rue-Morgue Magazine to allow the entire EP to be streamed publicly.
The Inferno EP marks the very first time any of CLARK ASHTON SMITH's works have been set to audio, bringing five of his intensely visceral and pictorial poems writhing to life. For this macabre venture, the author's words are delivered with gripping conviction through the voice of renowned horror literary scholar S. T. Joshi, whom here delivers his first of such readings, the release scored with aptly disturbing tones set by dark ambient/industrial outfit, Theologian.
Tune in to hear CLARK ASHTON SMITH's Inferno via Rue-Morgue Magazine at THIS LOCATION.
Inferno sees release through Cadabra Records in an edition of 500 copies with three color variants, packaged in a six-panel gatefold sleeve, featuring in-depth liner notes on the life and works of CLARK ASHTON SMITH written by S. T. Joshi, and strikingly dark artwork by Cadabra founder Jonathan Dennison. Initially set for June 3rd release, the album is now available to the public early; view all ordering options HERE.
These five works represented on Inferno are only a tiny sampling of the nearly one-thousand poems CLARK ASHTON SMITH wrote over a period of nearly fifty years. Like all his poetry, they are written with supreme care and craftsmanship, as Smith carefully weighs the imaginative impact of every word and pays great attention to the poetic rhythm that can create an atmosphere of weirdness, fantasy, and cosmic menace. And yet, we also find pathos, melancholy, and poignancy in these poems. SMITH could express the full range of human emotions in his verse, and we are fortunate that he so often chose to focus on the emotions of terror and strangeness in poems that will endure for as long as English verse is read.
Championed by the likes of George Sterling, H.P. Lovecraft, and others, CLARK ASHTON SMITH's fiction has demonstrably influenced the work of both his contemporaries, and successors, such as Jack Vance, Roger Zelazny, and Neil Gaiman, his fantastic works having seen publication in such venues as Weird Tales, Wonder Stories, Strange Tales, and more throughout his career.
http://www.facebook.com/cadabrarecords
http://www.cadabrarecords.com
http://www.twitter.com/cadabra_records
http://www.instagram.com/cadabrarecords