Sweden's FIREBREATHER — forged in the spring of 2016 from the ashes of underground doom heavyweights Galvano — released their eponymous debut last year via Suicide Records. Taking in four tracks that swallow time behind tooth shattering riffs and crunching rhythms, Firebreather is a jaw-breaking fusion of sludge and doom rock.
Today Decibel Magazine is pleased to debut the band's new video for "Release The Lava," accurately noting, "FIREBREATHER have a knack for riff-tastic, crushing doom. Following in the fuzzed-out footsteps of Sleep, High On Fire, and their ilk, FIREBREATHER's eponymous debut plays to its strengths, of which there are many."
Adds the band of the track, "'Release The Lava' is the longest and proggiest song off the album. It's got a few twists and turns, following a story that's heavily influenced by the animated movie Fire & Ice. It begins at a calm and peaceful place but brings you into the darkness fairly soon and keeps you there, under the burning sky."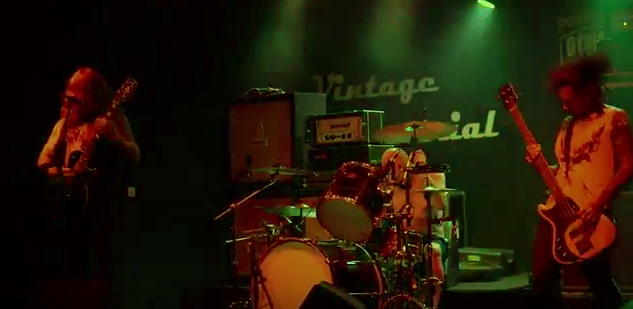 Check out FIREBREATHER's near twelve-minute "Release The Lava" clip at Decibel Magazine RIGHT HERE.
View the band's previously released video for "The Ice Lord" below.
Firebreather was mastered by Brad Boatright (Sleep, Corrosion Of Conformity, Beastmilk, Obituary) at Audioseige Studio in Portland, Oregon and features artwork by legendary underground artist Adam Burke. Firebreather is out now and streaming at Suicide Records' Bandcamp page at THIS LOCATION.
"…this succinct half-hour LP has more than its fair share of fist-raising, shit-eating-grin moments. Crucially, one such is the opening riff, unfurling with seasick unease before blasting into a caveman rampage that reveals High On Fire as far more vital to FIREBREATHER's M.O. than any Brummie sexagenarians." — Team Rock
"…like a hilltop declaration of war, FIREBREATHER's Firebreather sets forth with bludgeonry in mind and benefits from the knowledge of how to make it happen. It is the underlying memorability that comes through in the band's songwriting, however, that will most let them flourish in the years and releases to come, and one hopes that as they storm the countryside on horseback spattering brain matter in their wake they remember that craft is the handle of the axe they so capably wield here." — The Obelisk
"You can feel the vibrations of the sinuous, mammoth-sized riffs inside your teeth, and the hammering of the rhythm section is hard enough to disjoint your back. Perhaps needless to say, it's highly infectious music, but it's also as dire and desolating as the plague." — No Clean Singing on "Fire Foretold"
"…there's nothing you haven't necessarily heard before… but the way the elements are put into place combined with the quality of the song compositions, the ungodly power of the riffs, and a versatile rhythm section that frequently takes the lead…well, it's as good as it gets. With a band this sludgy you wouldn't expect hooks aplenty, yet this shit is catchier than The Clap and downright fatal if you catch it." – Teeth Of The Divine
"…a brilliantly heavy and exciting debut album that will leave fans wanting more." — Outlaws Of The Sun
"If High On Fire ever decided to make a full on doom album, it would probably sound a lot like FIREBREATHER's debut." — Indy Metal Vault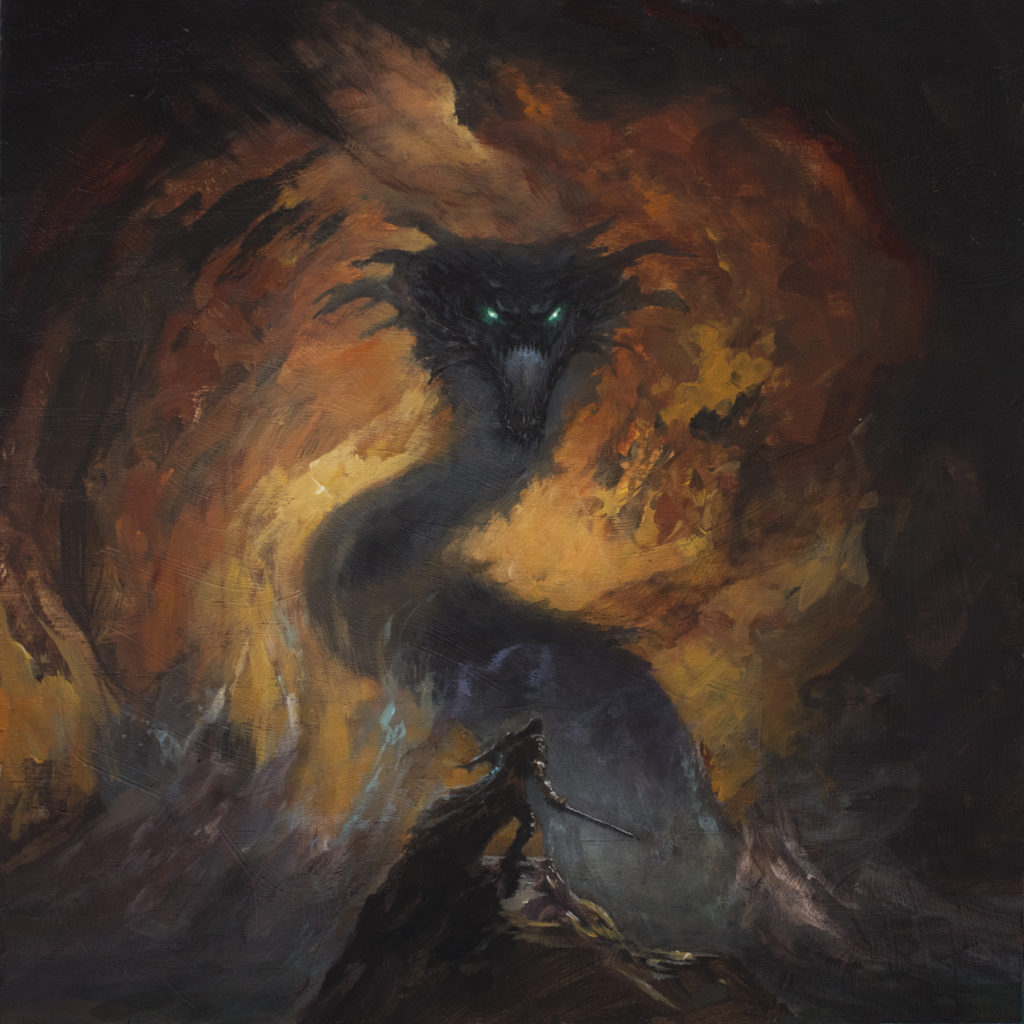 http://www.facebook.com/firebreathergbg/
http://www.instagram.com/firebreathergbg/
http://www.suiciderecords.se/
http://www.facebook.com/suiciderds/
http://www.suiciderecords.se/