New Orleans' disciples of hardcore, blues-based, post-amplified audio wreckage, EYEHATEGOD, are pleased to unleash their long-anticipated new studio recording later this Spring. Set for North American release via Housecore Records, the domestic version of the self-titled offering will come in a CD digipack while the LP will be a single slab of vinyl in a gatefold jacket. The first pressing will be limited to 1600 copies and made available in the following colors:
– Black (600 copies)
– Purple (300 copies)
– Clear (400 copies)
– Purple and Grey (300 copies, available exclusively in the Housecore webshop)
Eyehategod Track Listing:
1. Agitation! Propaganda!
2. Trying To Crack The Hard Dollar
3. Parish Motel Sickness
4. Quitter's Offensive
5. Nobody Told Me
6. Worthless Rescue
7. Framed To The Wall
8. Robitussin And Rejection
9. Flags And Cities Bound
10. Medicine Noose
11. The Age Of Bootcamp
Preorder packages including various CD, LP and T-shirt bundles are currently available via Housecore Records at THIS LOCATION.
In related news, EYEHATEGOD will take to the streets again next month for a short string of live takeovers including a return trip to Japan with Venom and Morbid Angel, a stint on Three Floyds Beer's annual Dark Lord Day Festival as well as various onstage abrasions through the West Coast and the previously announced Baltimore, Maryland gala with High On Fire and Corrosion Of Conformity with additional dates to be announced in the coming weeks.
EYEHATEGOD Live 2014:
4/15/2014 Rock City Studios – Camarillo, CA w/ Bastard Noise
4/16/2014 Constellation Room – Santa Ana, CA
4/19/2014 Kabuto Metal Fest – Osaka, Japan w/ Venom, Morbid Angel
4/20/2014 Kabuto Metal Fest – Tokyo, Japan w/ Venom, Morbid Angel
4/22/2014 Rock Shop – San Jose, CA
4/23/2014 Midtown Barfly – Sacramento, CA
4/24/2014 Branx – Portland, OR
4/25/2014 Rock Shop – San Jose, CA
4/26/2014 Dark Lord Day Festival – Munster, IN
4/27/2014 Ottobar – Baltimore, MD w/ High On Fire, Corrosion Of Conformity, Magrudergrind, Strong Intention, Ilsa [info]
EYEHATEGOD's first album in over a decade was assembled and financed entirely by the band and will be released on May 27th, 2014 by their partners at Housecore Records in North America.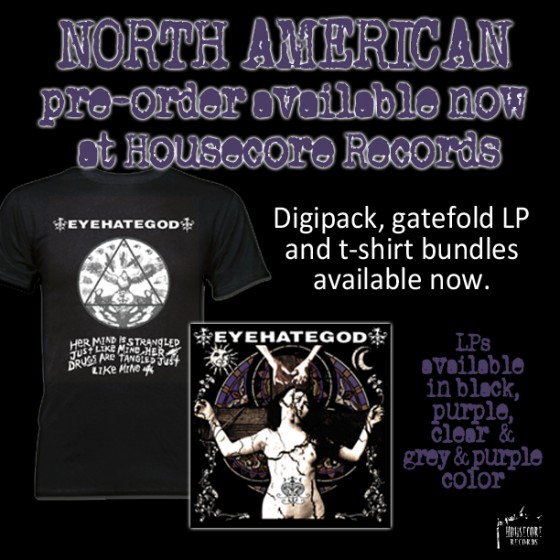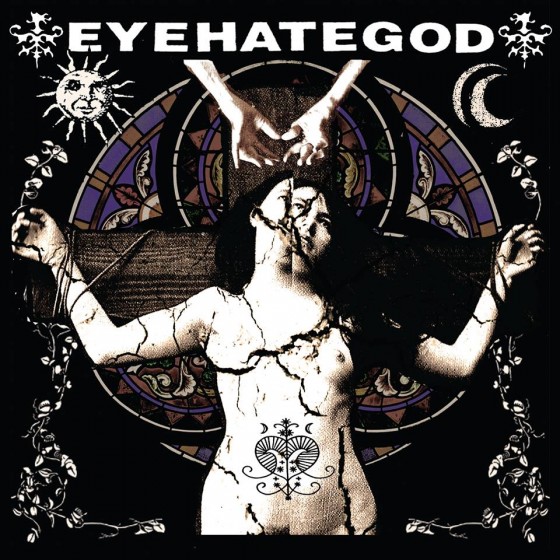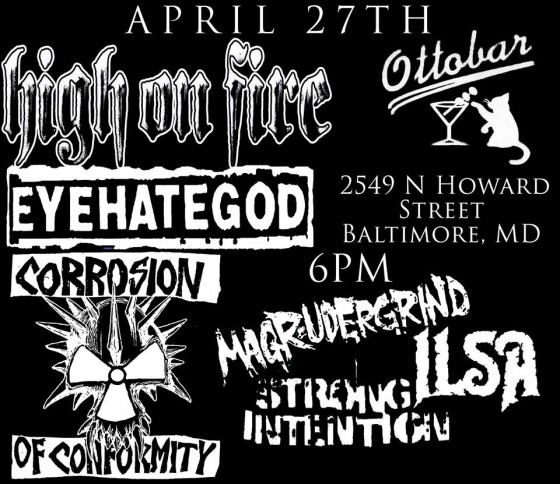 http://www.eyehategod.ee
http://www.facebook.com/OfficialEyeHateGod
http://www.thehousecorerecords.com