Gore metal maniacs EXHUMED today announce a US headlining tour set to commence November 15th and run through December 8th. Support will be provided by Arkaik. The trek will follow the band's previously announced short run of live dates with The Black Dahlia Murder, Suffocation, Decrepit Birth and more as well as a performance at Ozzfest Meets Knotfest on November 5th in San Bernardino, California. See confirmed dates below.
"We can't wait to unleash a casket full of new tunes and old favorites on some maniacs," issues frontman Matt Harvey. " It's been too long since we rolled into your town, drank all your beer, and ripped your faces off. See you there, you filthy animals!"
EXHUMED's forthcoming full-length, Death Revenge is set for release on October 13th on CD, LP, deluxe LP with cassette, and digital formats via Relapse Records. Physical packages and digital order are available via Relapse.com HERE and Bandcamp HERE.
Watch EXHUMED's previously released videos for "Night Work"and "Lifeless" below.
The band's sixth full-length sees them tread into ambitious new territory with their first concept album: a musical melodrama in thirteen parts based on shocking true events. Death Revenge takes place in the late 1820s in Edinburgh, Scotland and tells the macabre tale of a series of brutal murders where the victims' cadavers were sold to anatomists, amid a grisly underground trade of grave-robbery. Recorded with producer Jarrett Pritchard (Goatwhore, Eternal, Gruesome), Death Revenge takes the band's signature gore-drenched, death metal mayhem to theatrical and ghastly new depths. Cover illustration is by Orion Landau with interior illustrations by Lucas Ruggieri (lucasriggieriillustration.com).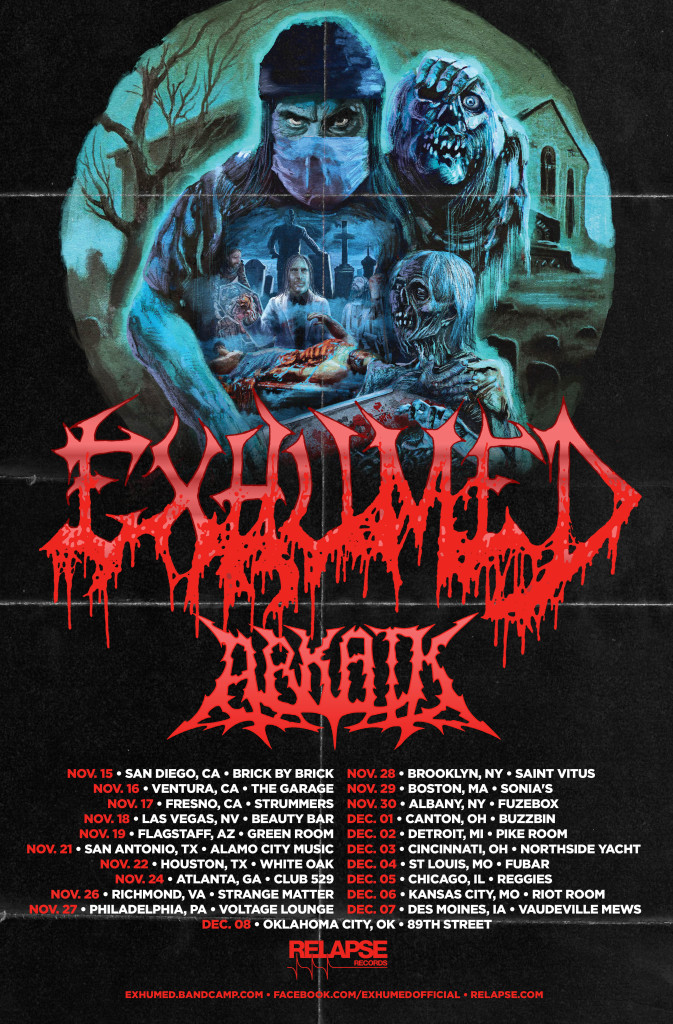 EXHUMED w/ The Black Dahlia Murder, Suffocation, Decrepit Birth, Necrot, Wormwitch:
11/01/2017 Studio Seven – Seattle, WA [tickets]
11/02/2017 HIFI Music Hall – Eugene, OR [tickets]
11/03/2017 Vinyl at Hard Rock – Lake Tahoe, NV [tickets]
11/04/2017 Phoenix Theater – Petaluma, CA # [tickets]
11/05/2017 KnotFest – San Bernardino, CA **
11/06/2017 Club Red – Mesa, AZ [tickets]
# = No Suffocation
** no Necrot, Wormwitch
w/ Arkaik:
11/15/2017 Brick By Brick – San Diego, CA
11/16/2017 The Garage – Ventura, CA
11/18/2017 Beauty Bar Las Vegas, NV
11/19/2017 Green Room – Flagstaff, AZ
11/21/2017 Alamo City Music – San Antonio, TX
11/22/2017 White Oak – Houston, TX
11/24/2017 Club 529 – Atlanta, GA
11/25/2017 Hideaway – Johnson City, TN
11/26/2017 Strange Matter – Richmond, VA
11/27/2017 Voltage Lounge – Philadelphia, PA
11/28/2017 Saint Vitus – Brooklyn, NY
11/29/2017 Sonia's – Boston, MA
11/30/2017 Fuzebox – Albany, NY
12/01/2017 Buzzbin – Canton, OH
12/02/2017 Pike Room – Detroit, MI
12/03/2017 Northside Yacht – Cincinnati, OH
12/04/2017 Fubar – St. Louis, MO
12/05/2017 Reggies – Chicago, IL
12/06/2017 Riot Room – Kansas City, MO
12/07/2017 Vaudeville Mews -Des Moines, IA
12/08/2017 89th Street – Oklahoma City, OK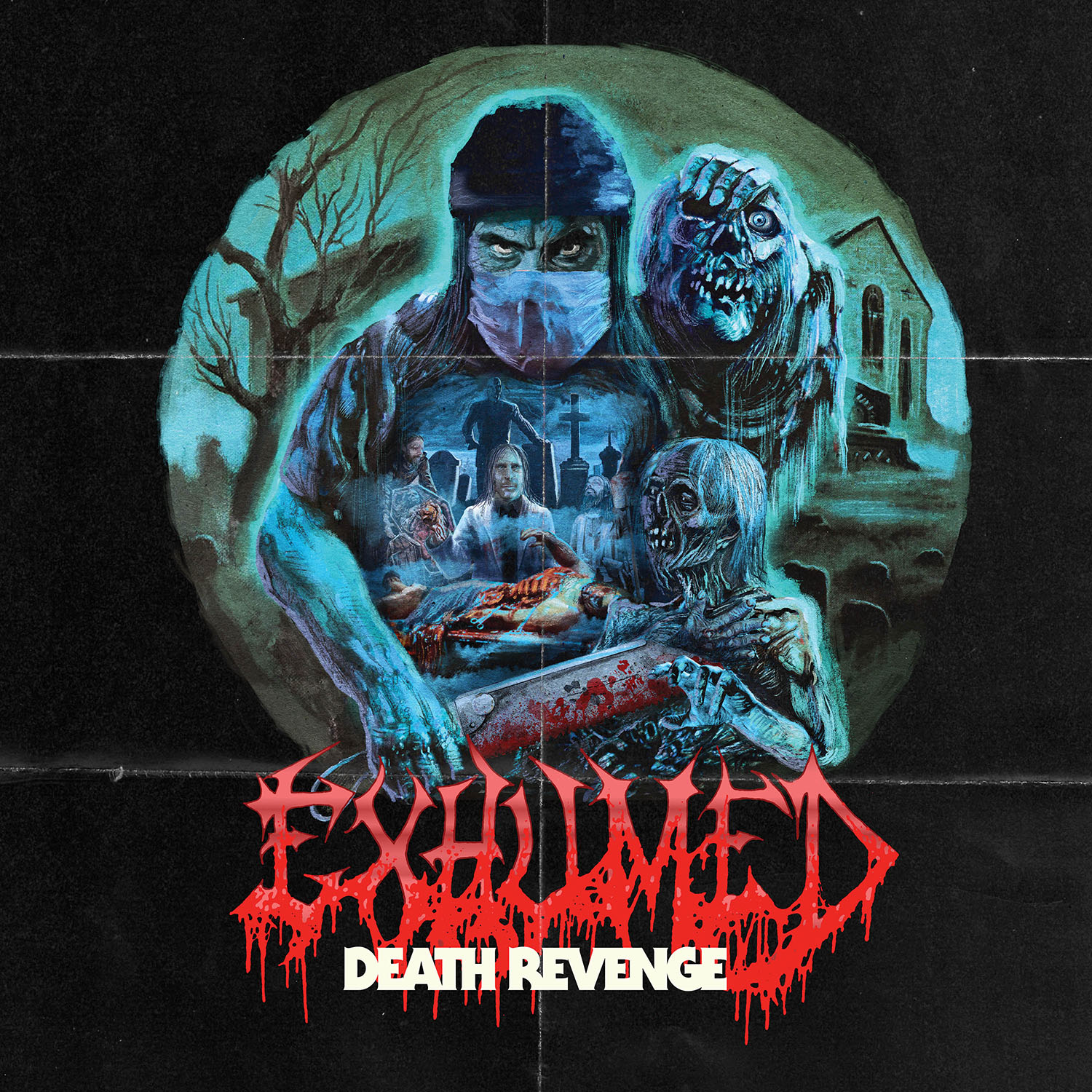 http://www.facebook.com/ExhumedOfficial
http://www.relapse.com
http://www.relapserecords.bandcamp.com
http://www.facebook.com/RelapseRecords
http://www.twitter.com/RelapseRecords