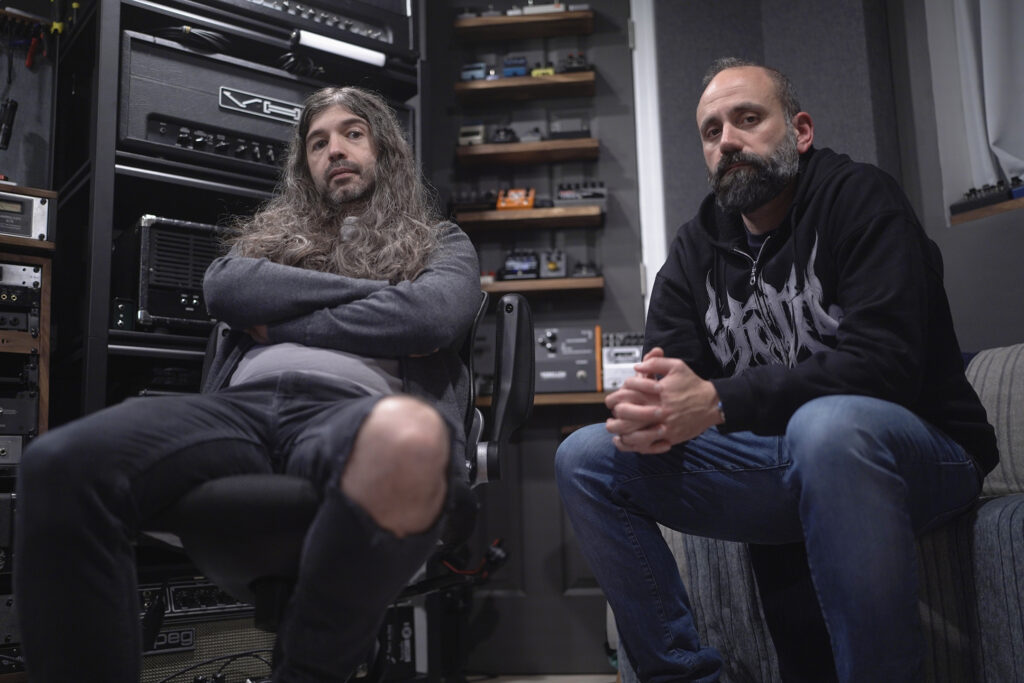 Nefarious Industries presents the eponymous debut EP from New Jersey-based progressive/angular metal duo, EQUIVOCATOR, announcing the record for September release alongside preorders and lead single, "The Angle."
When multi-instrumentalist, vocalist, and songwriter Matt Lupo (East Of The Wall, Stronds, Opul, The Postman Syndrome) made the decision to mount an excursion into hostile sonic territory, he tapped East Of The Wall bandmate Chris Alfano (ex-NY In 64, ex-Day Without Dawn, The Postman Syndrome) to carry the flag on vocals, and EQUIVOCATOR was formed. Lupo has also contributed to The Dillinger Escape Plan, High Level (the soundtrack to Rob Sheridan's graphic novel via Federal Prisoner Records), and So Is The Tongue.
EQUIVOCATOR explores some of the more abrasive realms: angular and dissonant, blasting, and breaking. Predominantly an aggressive venture, the project finds occasional footing on melodic ground, with a rare but welcome harmonic layer. It may sometimes feel like familiar territory, but EQUIVOCATOR is not so straightforward.
Barely harnessing three songs to introduce the band's sound, Equivocator arrives with an explosive amalgam of post-hardcore and progressive metal, taking the heaviest elements of its creators' other acts to even more aggressive and forward-thinking levels, while delivering a record that fans that have followed these two artists since The Postman Syndrome's acclaimed debut will immediately embrace.
Equivocator sees all lead vocals written, performed, and recorded by Chris Alfano, and all instruments, programming, additional vocals, and other recording handled by Matthew Lupo. The EP was mixed by Steven Alexander Ryan (The Black Queen) and Lupo, mastered by Nicholas Zampiello at New Alliance East (A Wilhelm Scream, Merzbow, Pelican), and completed with artwork and layout by Andrew Notsch.
With the EP's lead single, "The Angle," the band relays, "This track is a journey through disconcerting complexity into brutal clarity. The first part of the song can be summed up in a word: angular. In both rhythm and rhyme, things shift depending on your point of view. By the midpoint, your way through this mess is starting to come clear. A more straightforward groove pokes through and you find yourself on steadier ground. After a brief respite, you trudge forward with conviction. You choose a side, you take a position, and dig in deep. You know you're right, and you don't let anyone tell you otherwise."
EQUIVOCATOR's first single, "The Angle," is now streaming at THIS LOCATION.
Nefarious Industries will release Equivocator on limited cassette and all digital platforms on September 22nd. Find preorders and merch at the label webshop HERE.
Watch for additional updates on EQUIVOCATOR to post over the coming weeks including more previews of their debut.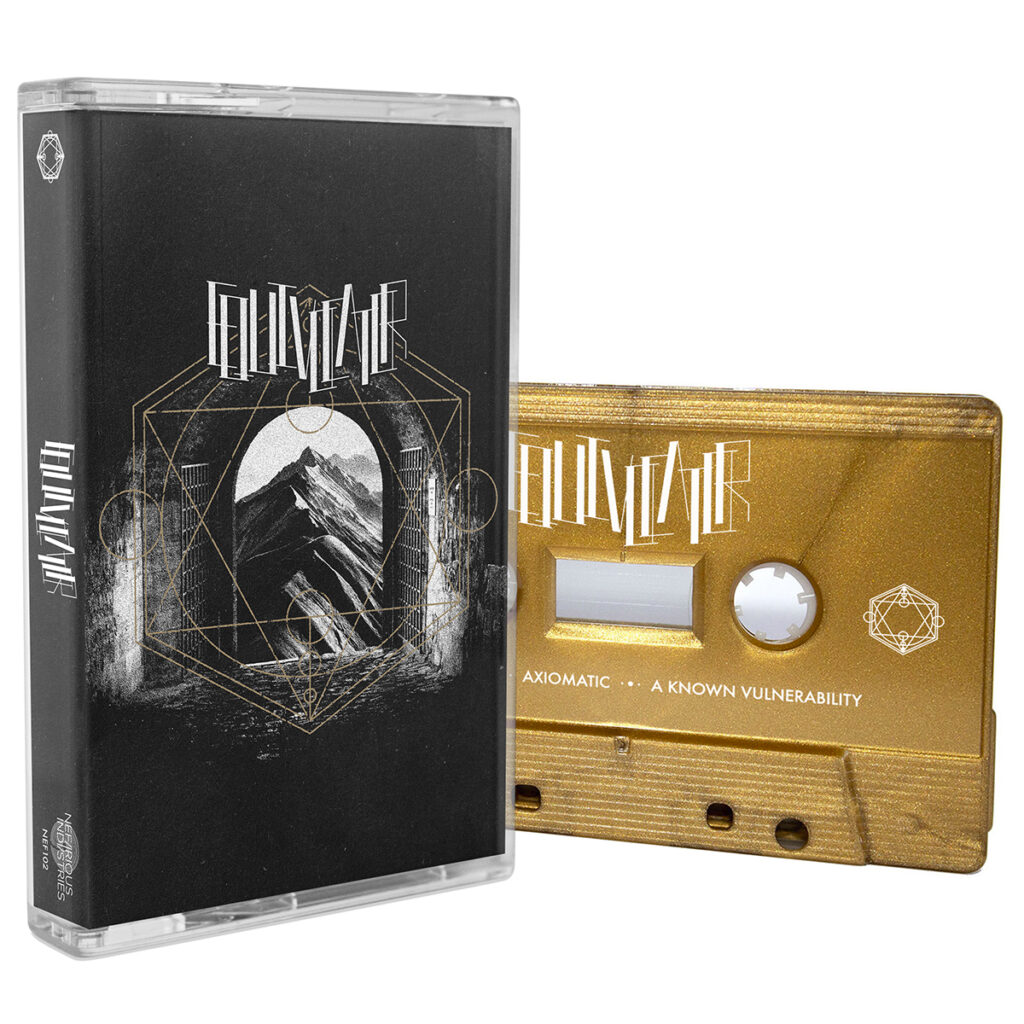 Equivocator Track Listing:
1. The Angle
2. Axiomatic
3. A Known Vulnerability
https://equivocator.bandcamp.com
https://nefariousindustries.com
https://nefariousindustries.bandcamp.com
https://facebook.com/nefariousIndustries
https://instagram.com/nefarious_industries
https://twitter.com/nefariousInd