ENTERPRISE EARTH is pleased to unveil the video edition of their rendition of Lamb Of God's "Now You've Got Something To Die For." The cover appears on the band's Foundation Of Bones EP, released last week via Entertainment One (eOne). The surprise EP serves as a bridge piece from their latest full-length effort, Luciferous, into the work being laid down for their forthcoming LP and also marks the band's first self-produced output.
Foundation Of Bones features one new song from the band (the title track), two cover tunes – Lamb Of God's iconic "Now You've Got Something To Die For" and Necrophagist's "Fermented Offal Discharge" – an acoustic interpretation of "There Is No Tomorrow" from their Luciferous LP, and an instrumental version of the new track.
Comments ENTERPRISE EARTH guitarist Gabriel Mangold of the band's Lamb Of God cover, "Lamb Of God is one of our collective favorites as we all draw a significant portion of our influence from their catalog. We really wanted to do something off of Ashes Of The Wake and this song seemed to check all of the boxes for us. Straightforward and to the point, this was a ton of fun to cover."
View the quarantine-filmed clip for "Now You've Got Something To Die For" as well as their recently released video for the EP's title track below.
Purchase Foundation Of Bones at THIS LOCATION where the EP can be streamed in full. Visit the ENTERPRISE EARTH webstore at THIS LOCATION.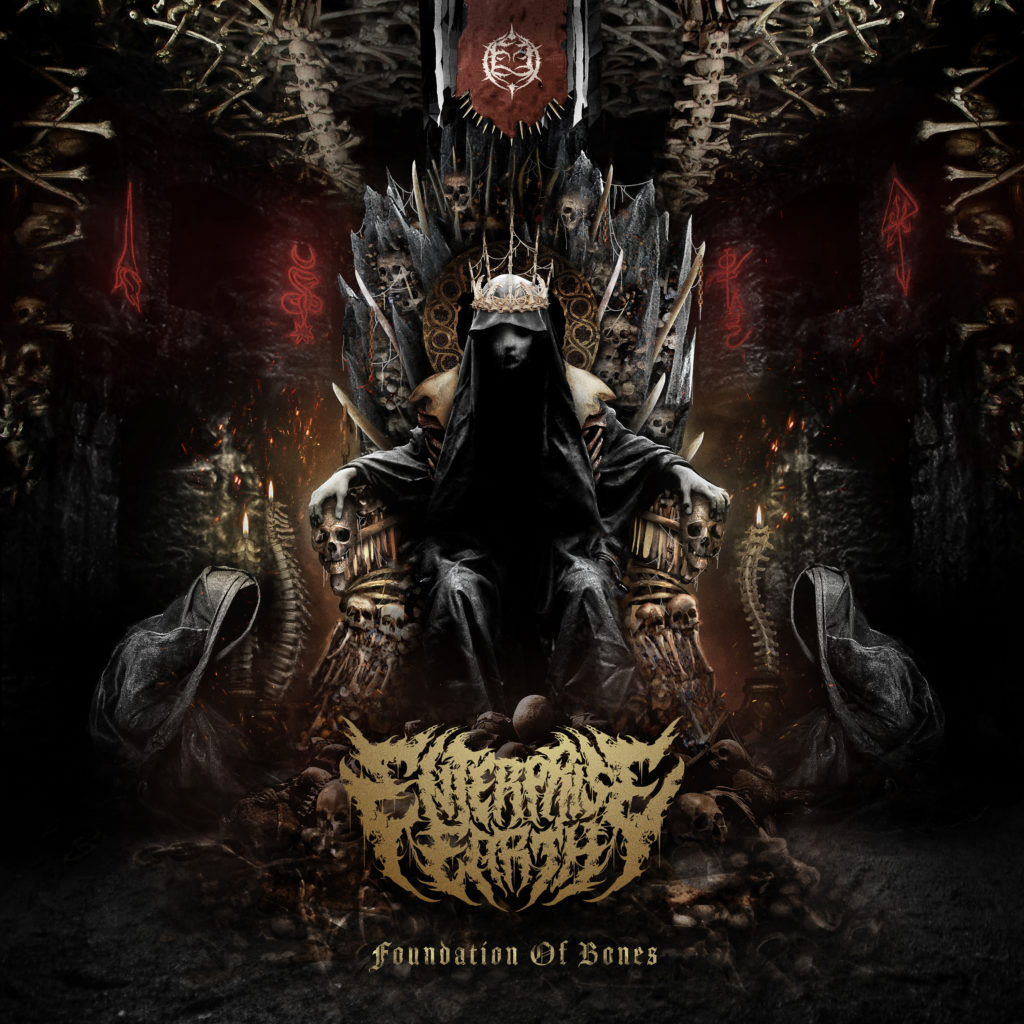 About eOne:
Entertainment One Ltd. (eOne) is a talent-driven independent studio that specializes in the development, acquisition, production, financing, distribution and sales of entertainment content. As part of global play and entertainment company Hasbro (NASDAQ: HAS), eOne's expertise spans across film, television and music production and sales; family programming, merchandising and licensing; digital content; and live entertainment. Through its extensive reach and scale, and a deep commitment to high-quality entertainment, eOne unlocks the power and value of creativity.
eOne brings to market both original and existing content, sourcing IP from Hasbro's portfolio of 1500+ brands, and through a diversified network of creative partners and eOne companies including: international feature film distribution company Sierra/Affinity; Amblin Partners with DreamWorks Studios, Participant Media, and Reliance Entertainment; Makeready with Brad Weston; unscripted television production companies Renegade 83, Daisybeck, Blackfin and Whizz Kid Entertainment; live entertainment leaders Round Room Live; world-class music companies Audio Network, Dualtone Music Group and Last Gang; and award-winning emerging content and technology studio Secret Location.
http://enterpriseearthband.com
http://www.facebook.com/enterpriseearthband
http://twitter.com/EEarthBand
http://www.instagram.com/enterpriseearth/?hl=en
http://www.entertainmentone.com
http://www.facebook.com/eOneMusicUS
http://twitter.com/eonemusicus
http://www.instagram.com/eone_music