Brooklyn, New York record store Rough Trade NYC will host an ENSLAVED LP signing session this Sunday, December 11th following the previous evening's massive ENSLAVED twenty-fifth anniversary concert at Gramercy Theatre. This all-ages Rough Trade event will open at 1:00pm; entry is automatic with the LP purchase of ENSLAVED's recently released The Sleeping Gods – Thorn reissue. This reissue of two ENSLAVED EPs arrives via By Norse Music, the Norwegian cultural group behind New York By Norse, a huge two-day event taking over Manhattan December 9th – 10th.
ENSLAVED released The Sleeping Gods – Thorn compilation last month. A full-length album comprised of rare material from 2010-2011, The Sleeping Gods – Thorn is a unique collection of experimental recordings connecting with the band's early roots. The seven tracks comprising The Sleeping Gods – Thorn originally appeared on extremely limited EPs between ENSLAVED's Axioma Ethica Odini and Riitiir full-lengths and were recorded both in Solslottet Studio in Bergen, as well as the band members' own studios and partly in the deep woods of Valevaag on the south-western coast of Norway. Like the songs themselves, the production is a mix of old and new; high tech and no-tech – a mix of concepts that have been essential in achieving the signature sound ENSLAVED has become notorious for today. Members Ivar Bjørnson and Grutle Kjellson co-produced the material together with long-time collaborator Iver Sandøy. Tying he package together are the extensive liner notes Kjellson and a beautiful new layout by Costin Chioreanu of Twilight 13 Media (Roadburn Festival, Opeth, Darkthrone, At The Gates, etc.) whose mesmerizing new illustrations display a unique symbiosis between two of our times' most exciting visual and sonic artists.
The Sleeping Gods – Thorn is available on limited edition blue vinyl (webshop edition), black vinyl, digipak CD, and digitally via By Norse Music. Order bundles are currently available at THIS LOCATION. Digital orders are available HERE.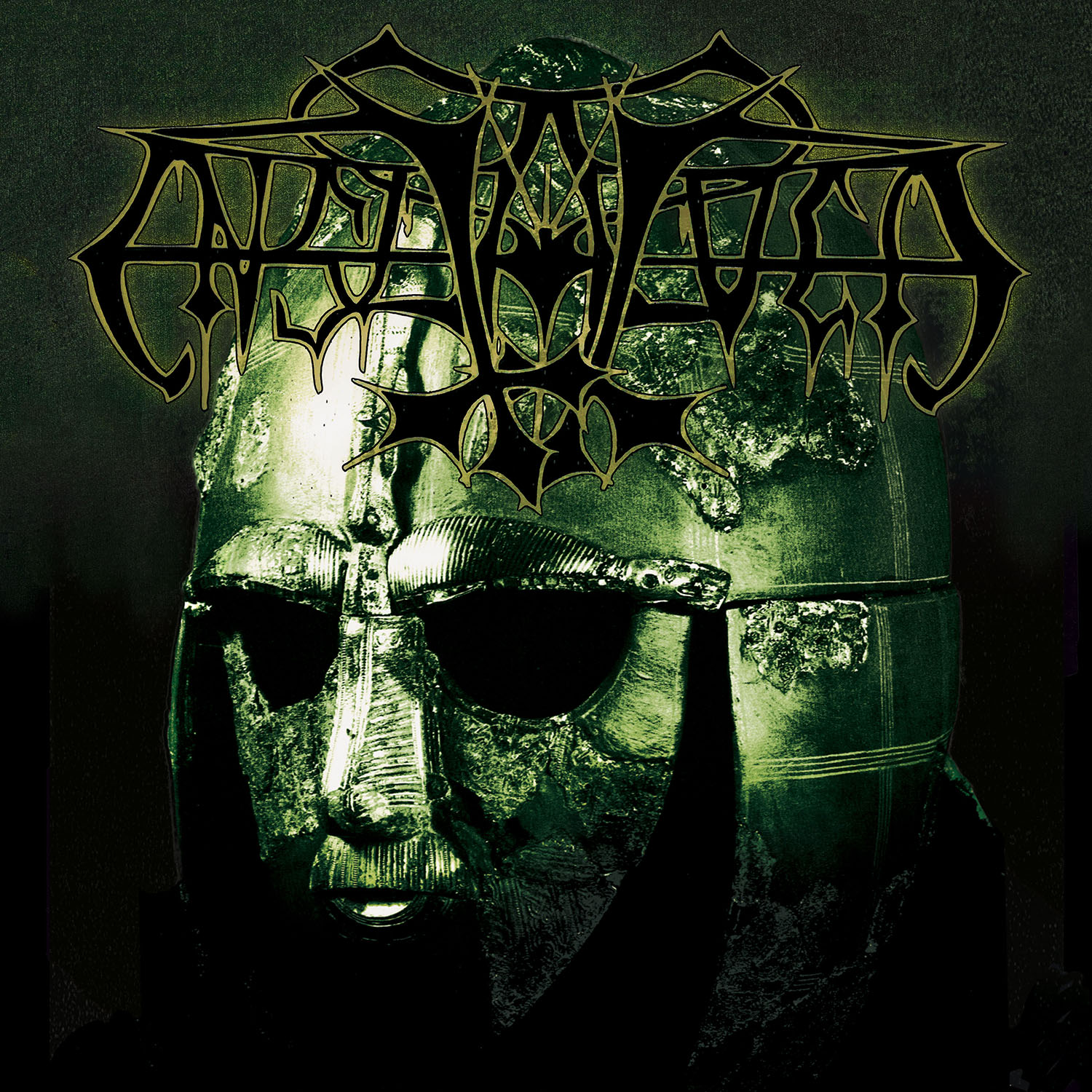 Additionally, ENSLAVED issued their debut full-length, the now legendary Vikingligr Veldi, on vinyl for the first time ever earlier this Fall. The limited 2xLP gatefold edition includes a stunning new layout design by Z. Bielak (Ghost, Mayhem etc.) as well as four brand new illustrations specially made for this groundbreaking offering. Additionally, the record has been respectfully remastered for vinyl by Iver Sandøy preserving every bit of its original dynamics. ENSLAVED's Vikingligr Veldi, initially released in 1994, was co-produced with the legendary Pytten (Immortal, Mayhem, Burzum, Emperor et al) in Grieghallen, Bergen, Norway. The album features lyrics in Icelandic, and is a tribute to the Norse landscape, history, and mythology. The songs match these themes with long, horizontal songscapes, dense atmospheres, and winds from the past.
North American orders are currently available. For black vinyl, point your browser HERE. For white vinyl (limited to 1000 copies) go to THIS LOCATION.
Celebrating twenty-five years together, ENSLAVED will descent upon New York City for several special performances at Scandinavia House and the Gramercy Theatre in honor of New York By Norse this weekend. By Norse was founded by Einar Selvik (Fimbuljod Productions, Wardruna), Ivar Bjørnson (Peersen Production AS, Enslaved, BardSpec), and Simon Füllemann (AISA – All Independent Service Alliance LLC, All Access Agency). New York By Norse marks the second installment of By Norse events – significant international happenings designed to support Norwegian art, music, literature, film, and culture abroad. The Noisey-sponsored gala will find ENSLAVED joined by Norwegian folk collective Wardruna and includes unique art exhibitions, workshops and special showcases spanning over two days.
On Friday, December 9th, Scandinavia House welcomes Bjørnson and Selvik for a special evening that will introduce New York audiences to BardSpec, a new project from Bjørnson, and the music of Wardruna, Selvik's vehicle for showcasing old Norse instruments and musical traditions. For this special New York By Norse event performance, Bjørnson will be joined for one song by Gorguts' Keven Hufnagel and Steve Austin of Today Is The Day. BardSpec comprises Ivar, his computer, some keys, a few strings, a pedal or two, a video canon, and sometimes even a trapeze artist. The direction is dark, surprisingly rhythmic, and psychedelically hypnotic. In sound and concept, BardSpec is about minimizing, cutting away, subtracting, and meditating upon the simplest essence of things–the basic elements and building blocks that make up the whole.
On Saturday, December 10th, ENSLAVED will take over the Gramercy Theatre and play two very special sets – one focused on older material, and one highlighting their more recent musical machinations. Attendees can also expect art exhibition from Norwegian motion designer Kim Holm, performances by Selvik and Bjørnson's project, Skuggsjá (as well as a solo set from Selvik), and a Grimposium panel focusing on ENSLAVED's history. For further info go to THIS LOCATION.
ENSLAVED at New York By Norse:
12/09/2016: Scandinavia House:
8:00pm: Bardspec (ENSLAVED's Ivar Bjørnson feat. Kevin Hufnagel of Gorguts + Steve Austin of Today Is The Day)
Movie: London By Norse on screens
12/10/2016: Gramercy Theatre:
6:00 – 6:45pm: Grimposium: Celebrating ENSLAVED
7:30 – 10:30pm: ENSLAVED, "Then And Now" – Two sets, one night:
7:30 – 11.00pm: Live painting by Kim Holm where the art can be bought after the show at the ENSLAVED merch table, signed by artist/band.
12/11/2016: Rough Trade NYC
1:00 – 3:00pm: The Sleeping Gods – Thorn LP signing session