Roadburn Live is ENSLAVED's first official live album, a split release between Roadburn Records and By Norse Music. The album was recorded during one of band's headlining shows at the renowned Roadburn Festival 2015, an edition curated by ENSLAVED's guitar player Ivar Bjørnson.
The 2xLP set was initially released in limited and exclusive Record Store Day color editions and as Roadburn/ENSLAVED-Webshop Gold edition. The record will now be available on black 2xLP, CD, and digital formats on May 19th!
In celebration of its release, today Decibel Magazine is hosting a stream of "Isa" at THIS LOCATION.
And if you missed it, view the previously released "Death In The Eyes Of Dawn" video by Costin Chioreanu below:
Roadburn Live preorders are currently available at THIS LOCATION. Digital orders are currently available via Amazon HERE, iTunes HERE, or Apple Music HERE.
Additionally, Roadburn Live features a brilliant layout created by highly respected artist and Roadburn's regular graphic designer Costin Chioreanu. The album was mixed by Iver Sandøy at Solslottet Studio and mastered by Jens Bogren (Kreator, Opeth, Sepultura) in Fascination Studios. It is also the last official release with Herbrand Larsen on keys and vocals.
After celebrating their twenty-five year anniversary in 2016 showcasing a majority of older material, Roadburn Live displays songs mainly from the "newer" and more progressive era of ENSLAVED's career, with songs from In Times, Riitiir, Isa, Below The Lights, and Monumension. Featuring guest appearances of Einar Selvik (Wardruna), Aðalbjörn Tryggvason (Sólstafir), Per Wiberg (Opeth, Candlemass), and Menno Gootjes (Focus) on Led Zeppelin's "Immigrant Song," the first cover song by ENSLAVED to appear on any record ever.
Roadburn Live Lineup:
Ivar Bjørnson – guitars, keys
Grutle Kjellson – vocals, bass
Arve Isdal – guitars
Cato Bekkevold – drums
Herbrand Larsen – keyboard, keys
"Roadburn Live closes yet another era for Enslaved in sterling fashion." – Dead Rhetoric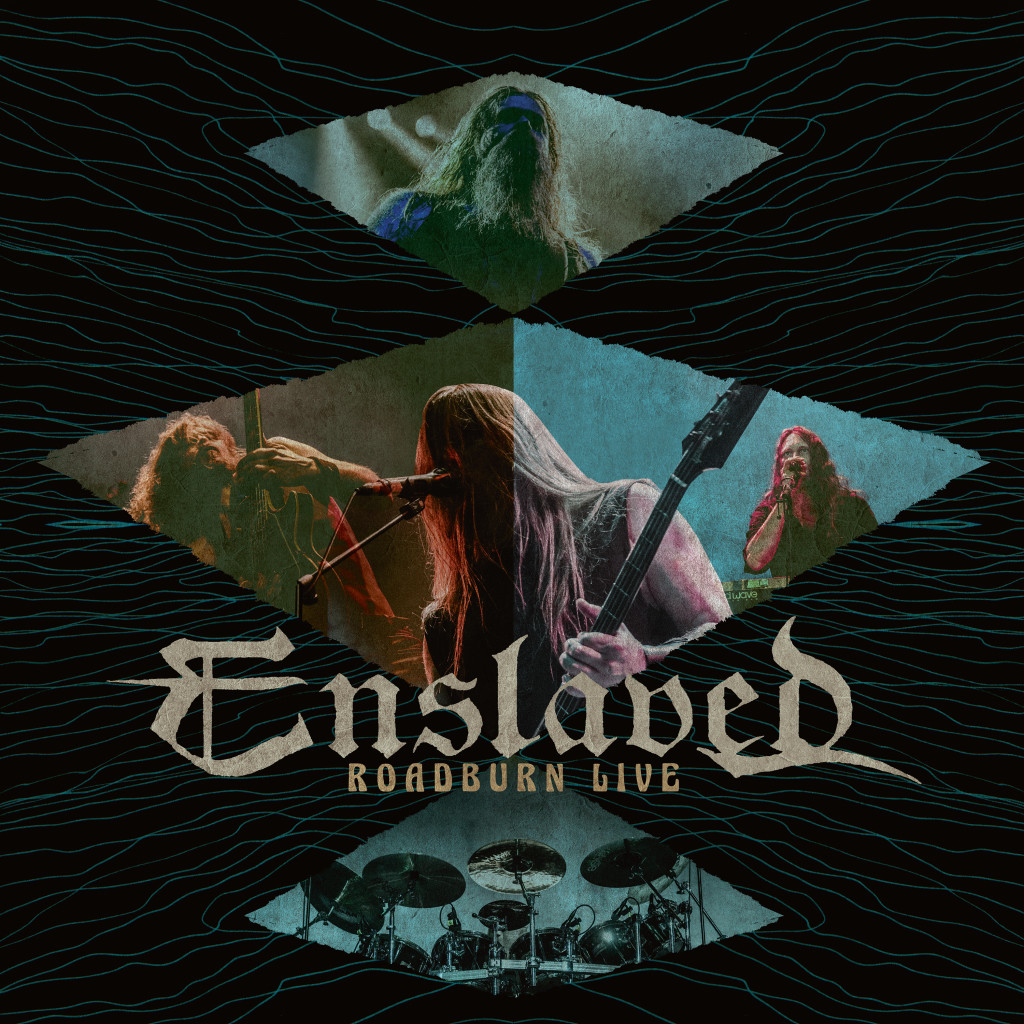 http://enslaved.no
http://www.bynorse.com
http://www.facebook.com/bynorse
http://www.roadburn.com
http://www.facebook.com/roadburnfestival