Wisconsin-based punk/metal shredders DEATHWISH – enlisting members of Wartorn, In Defence, False, and more within their ranks – are preparing to embark on their first official tour supporting their second LP, Unleash Hell, which was released in March through Beer City Skateboards And Records.
The DEATHWISH Unleash Hell Tour 2017 will begin in Kenosha, Wisconsin on May 19th, with shows booked in Appleton, Minneapolis, Bremerton, Seattle, Portland, Eureka, San Francisco, Sacramento, Reno, and Salt Lake City, leading up to the finale on June 3rd at 71 Grind Fest in Colorado Springs, Colorado, where Graves At Sea, Samothrace, Phobia, and tons of others are slated to perform.
Unleash Hell is available now through Beer City Skateboards And Records digitally and on black and colored vinyl, with bundles/options available HERE.
DEATHWISH Unleash Hell Tour 2017:
5/19/2017 Hattrix – Kenosha, WI
5/20/2017 Poison Estate – Appleton, WI
5/21/2017 Hexagon – Minneapolis, MN
5/24/2017 The Charleston – Bremerton, WA
5/25/2017 Georgetown Liquor Company – Seattle, WA
5/26/2017 Blackwater – Portland, OR
5/27/2017 The Sirens – Eureka, CA
5/28/2017 DNA Lounge – San Francisco, CA
5/29/2017 Starlite Lounge – Sacramento, CA
5/30/2017 JubJubs – Reno, NV
6/01/2017 TBA – Salt Lake City, UT
6/03/2017 71 Grind Fest – Colorado Springs, CO w/ Graves At Sea, Samothrace, Phobia, more
Hailing from Northern Wisconsin, DEATHWISH is a fierce rock/punk act featuring members of Wartorn and more; an act which annihilates everything in its path. The mayhem displayed on the band's 2015-released Out For Blood LP continues on the follow-up, Unleash Hell, delivering nine scorching guitar-driven tracks, jacked-up with a relentless rhythm section, and pissed, aggressive vocals. Unleash Hell features new guitarist Jimmy Claypool (In Defence, False), joining guitarist Guinea Pig Champion, drummer S. W. MacLeod, and bassist/vocalist Bitty, with Claypool and Bitty now endorsed by Lace Pickups. The recording, mixing, and mastering were handled by Adam Tucker of Signaturetone Recording, and the artwork by Marald.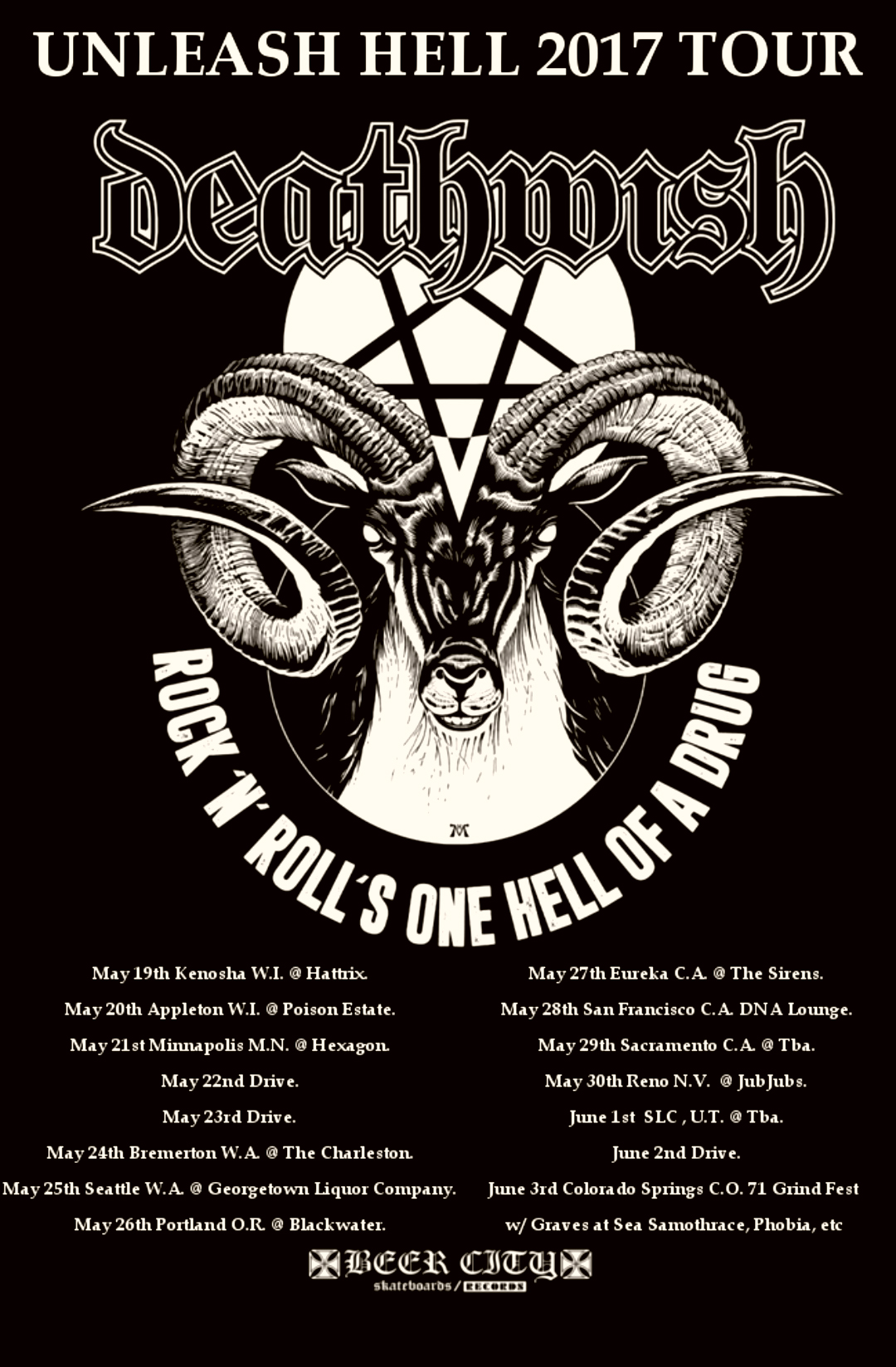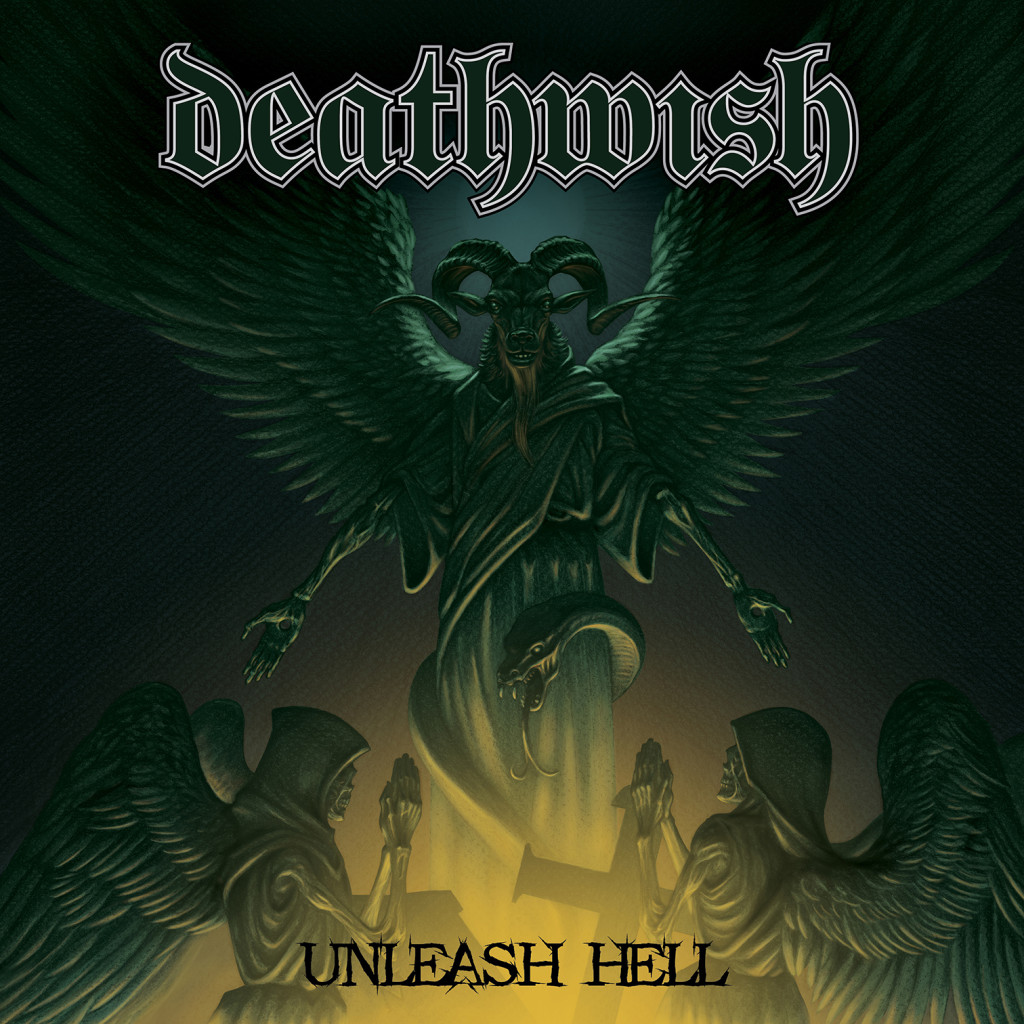 https://www.facebook.com/deathwish666motorcharged
http://www.beercity.com
http://twitter.com/beercitysk8rec
http://www.facebook.com/pages/Beer-City-Skateboards-and-Records/226125394138196