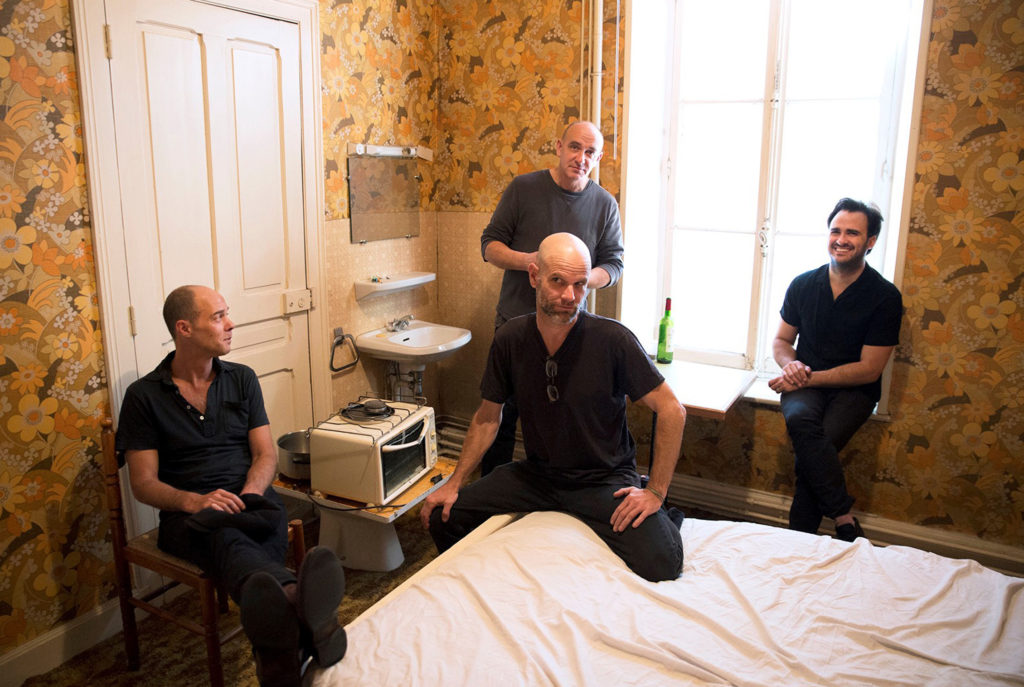 US eclectic rock poets ENABLERS have announced a limited vinyl edition of their Pigeon Diaries EP, which is confirmed for release this April. The record is a cooperative release between Exile On Mainstream, Lancashire & Somerset, and Broken Clover Records, and arrives on the heels of the band's Zones LP which was released last year under the same label co-op.
ENABLERS is guitarist Joe Goldring (ex-Swans, Toiling Midgets, Touched By A Janitor), guitarist Kevin Robert Thomson (Hazel Atlas, ex-Nice Strong Arm, Timco, Touched By A Janitor), drummer Sam Ospovat (Ava Mendoza, Brendan Seabrook, Beep!, tUnE-yArDs, William Winant), and vocalist/poet Pete Simonelli.
Pigeon Diaries, and why not? Spend seventeen minutes in any urban area and see if you don't write a few yourself. Pete is in Queens, Sam is in Brooklyn, Joe is in Marseille, Kevin's in Oakland; they've got pigeons covered. But how to make music as a band? It's a bitch. ENABLERS played the experimental card way back in 2004 on End Note with "Steinbeck Country" and "Joe," and now they are at it again. Using the tools at their disposal, they took another stab. In this case, Joe sent the others nearly half an hour of five contiguous pieces of music recorded in five different locations spanning the globe from China to San Francisco to Sicily. Pete and Sam laid a vocal and rhythm track to the suite directly, and Kevin made a multi-tracked pastiche without hearing what Pete and Sam had done… a sort of Exquisite Corpse. The result is a seventeen-minute amble through their musical downtowns, replete with skylines, equinoxes, cops, loss, beauty, hope, and of course pigeons.
Consisting of a solitary seventeen-minute track, initially released digitally in 2018, the vinyl edition of ENABLERS' Pigeon Diaries is pressed in a strictly limited edition of five hundred copies, with a hand-drawn etching on side B. The art piece has been carved directly into a lacquer master disc by David Hand of Lancashire & Somerset, who also is responsible for taking cover artwork to the limits. No less than one hundred different covers have been printed, each in an edition of five total units.
Pigeon Diaries will see release on April 17th, and preorders can now be placed in the US HERE, the UK HERE, and in the EU HERE.
ENABLERS is also one of the countless acts forced to cancel a major routing of tour dates which were to run through the first half of the spring season. The band offers a heartfelt statement about the tour cancellation: "Hello from Oakland, California. The inevitable has happened and in light of the current public health crisis we are postponing all of our North American and UK/EU touring for April and May 2020. Thank you to the fans and promoters, for booking us, having faith in us and working with us. We are determined to regroup and do these tours intact when we have hard information regarding the lifting of travel restrictions and bans on assembly. We hope that you and your friends, loved ones and families are able to weather the storm. Please stay in touch and we will do the same."
"To ease the wait for you, we are releasing a limited and very special vinyl EP that was supposed to be sold on these tours. A lot of effort went into making it, and we hope you will appreciate that effort and help with purchasing this special treat: seventeen minutes of music in one piece, recorded in five different locations – tones that traveled the world along a single narrative; experimental in approach and a piece of music that just came in the spirit of remaining active and creative even while we were apart. Who would have thought that the creation of this piece of music would become the analogy of our current state of affairs: yearning for travel, congregation, and now our absence? We were hoping to be with you all. In lieu of any certain upcoming plans, we give you this. With an eye towards the future and positive healthy vibes, ENABLERS."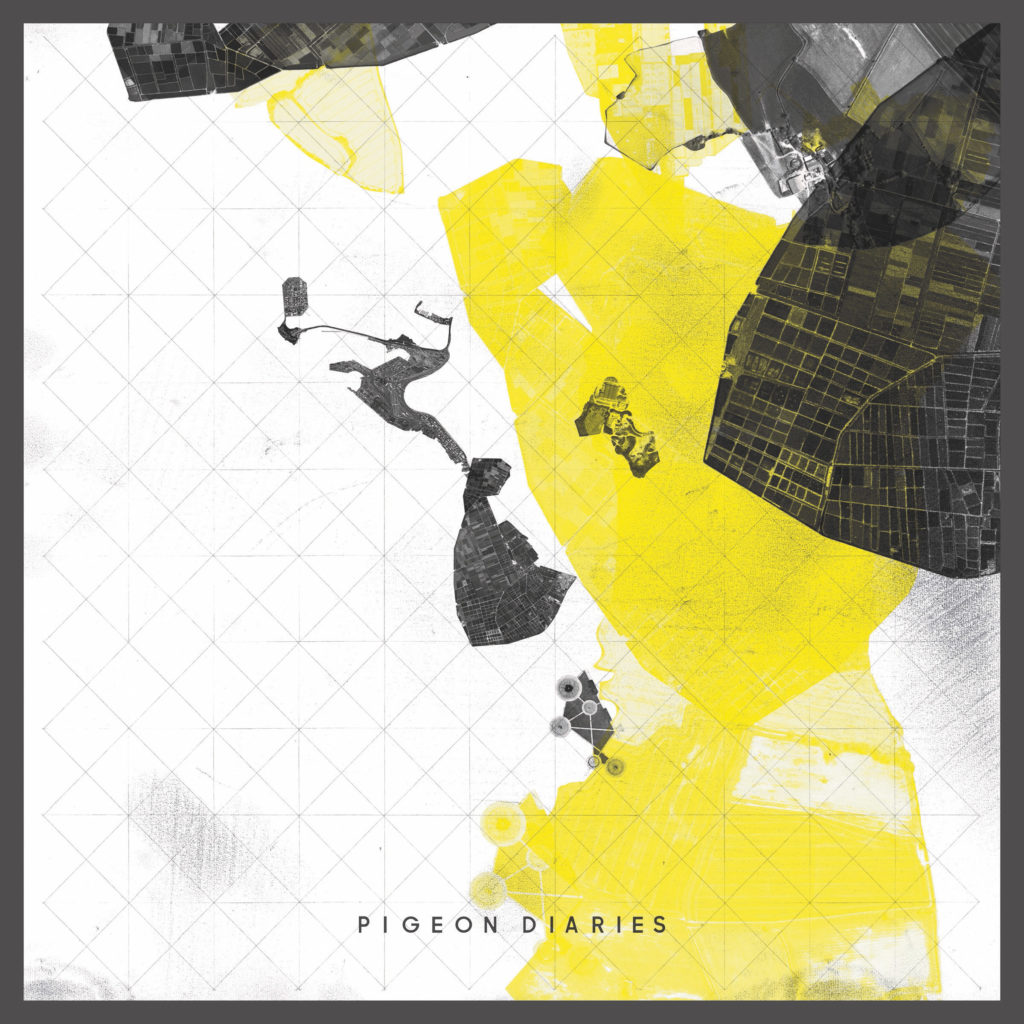 https://enablers.bandcamp.com
https://www.facebook.com/Enablers-212885122067703
https://www.youtube.com/channel/UCjFxnZh1OB3Sy8O3ixnt6jw
http://www.mainstreamrecords.de
http://www.lancashireandsomerset.co.uk
https://brokencloverrecords.bandcamp.com