EN MINOR – the Southern gothic/dark Americana project led by Philip H. Anselmo (Down, Pantera, Scour, etc.) – played a special livestream late last month. The eight-camera, cinematic experience found the ensemble performing at the historic Orpheum Theater in New Orleans, Louisiana. Built in 1918, and opened for Vaudeville in 1921, the magnificent Beaux-Arts-style building is currently the home of the Louisiana Philharmonic Orchestra and is prized for its acoustical purity. It was perhaps the most fitting setting to bring the soul of EN MINOR to life.
Comments Anselmo of the experience, "Just being able to make music with such a talented group is beautiful and overwhelming. Add in the unique and amazing opportunity to play at The Orpheum, and I'm in another galaxy. Love all y'all, big time!"
His bandmates agree.
Kevin Bond: "This was the best experience I've had playing music so far."
Stephen Taylor: "It was a phenomenal experience, and an absolute pleasure working with a first-class group of people. Thanks to all involved with putting this event together, and to the fans of our music."
Steve Bernal: "Watching this show is like looking into a new dimension of Philip's career and seeing some expansive possibilities. The band plays together like an orchestra – tasteful, disciplined, with nuanced dynamics and pacing. The visual and audio qualities are executed at the highest professional level, too. I'm proud to be a part of it."
Joiner Dover: "With beautiful cinematography and superior sound quality, EN MINOR has set the bar for all future streaming events!"
Calvin Dover: "The word repeatedly used at The Orpheum was 'surreal' and I couldn't have agreed more…what a truly magical endeavor."
The performance, which includes openers and recent Housecore Records signees Spirit In The Room, will be available on-demand throughout the month. Find stream tickets, packages, and exclusive merch at THIS LOCATION.
An experimental and eclectic musical endeavor that finds Anselmo exploring a softer, graver vocal style, EN MINOR is an honest and deliberate change of pace for the legendary frontman delivering brooding tales of pain, regret, and sorrow. The Orpheum performance featured Anselmo backed by the collective talents of Stephen Taylor (Superjoint, Philip H. Anselmo & The Illegals, Wovenhand, 16 Horsepower), Kevin Bond (Superjoint, Christ Inversion, Artimus Pyledriver), Jose Manuel "Blue" Gonzalez (Philip H. Anselmo & The Illegals, Superjoint, Warbeast), Paul Webb (Classhole, Mountain Of Wizard, The Mystick Krewe Of Clearlight), Calvin and Joiner Dover (The Dover Brothers), and Steve Bernal (former first cellist in the Temple Symphony Orchestra).
EN MINOR released its long-awaited debut full-length, When The Cold Truth Has Worn Its Miserable Welcome Out, early this September via Housecore Records. Recorded and mixed at Anselmo's Nodferatu's Lair Studio on the Northshore outside of New Orleans, Louisiana, the critically lauded offering is available on CD, digital, and vinyl formats. For physical orders go to THIS LOCATION. For digital orders, go HERE.
"A brooding, thoughtful comedown. It's Anselmo's gothic country record, and a twisted one at that. The singer has been outspoken about his love for horror films and noir over the years. EN MINOR appears to be the musical realization of those affinities." – Consequence Of Sound's 20 Most Anticipated Metal Albums of Fall 2020
"EN MINOR's debut achieves its atmosphere of southern gothic self-loathing with the gravel of Anselmo's sullen voice and concentrated gloom. These are pensive songs for bruised souls seeking catharsis." – Decibel
"With EN MINOR, he's embracing a gravely vocal style of defiance and regret, singing songs from a lifetime of experience and hard lessons learned in the outlaw country tradition of Merle Haggard… The measured pace and acoustic instruments of his new project reflect a state of mind and a possible sign of maturity finally catching up with Anselmo at a time when addiction is now years behind him." – Revolver
"Philip Anselmo's talent to round down the deep and intense notes was a very powerful element of the show. He has a deep and almost growly voice, but it works so well with the dark undertones of the music…" – (MXDWN 2020 Livestream recap)
"Phil Anselmo's low key new acoustic project dubbed 'depression core' was strangely invigorating. This was one of the most chill and memorable sets of the weekend." – Metal Injection (Psycho Las Vegas 2019 recap)
"Dressed in a suit and looking like a suave Mike Patton, Phil had the audience in the palm of his hand. We were willing to take whatever journey he wanted us on. We all knew Phil Anselmo had poetry in his heart but perhaps not to this great extent." – Janky Smooth (Psycho Las Vegas 2019 recap)
EN MINOR:
Philip H. Anselmo – vocals, guitars, bass
Kevin Bond – acoustic, electric guitar, bass
Stephen Taylor – guitar
Calvin Dover – keys
Joiner Dover – bass
Steve Bernal – cello
Jimmy Bower – drums
Jose Manuel "Blue" Gonzalez – drums (live)
Paul Webb – guitar (live)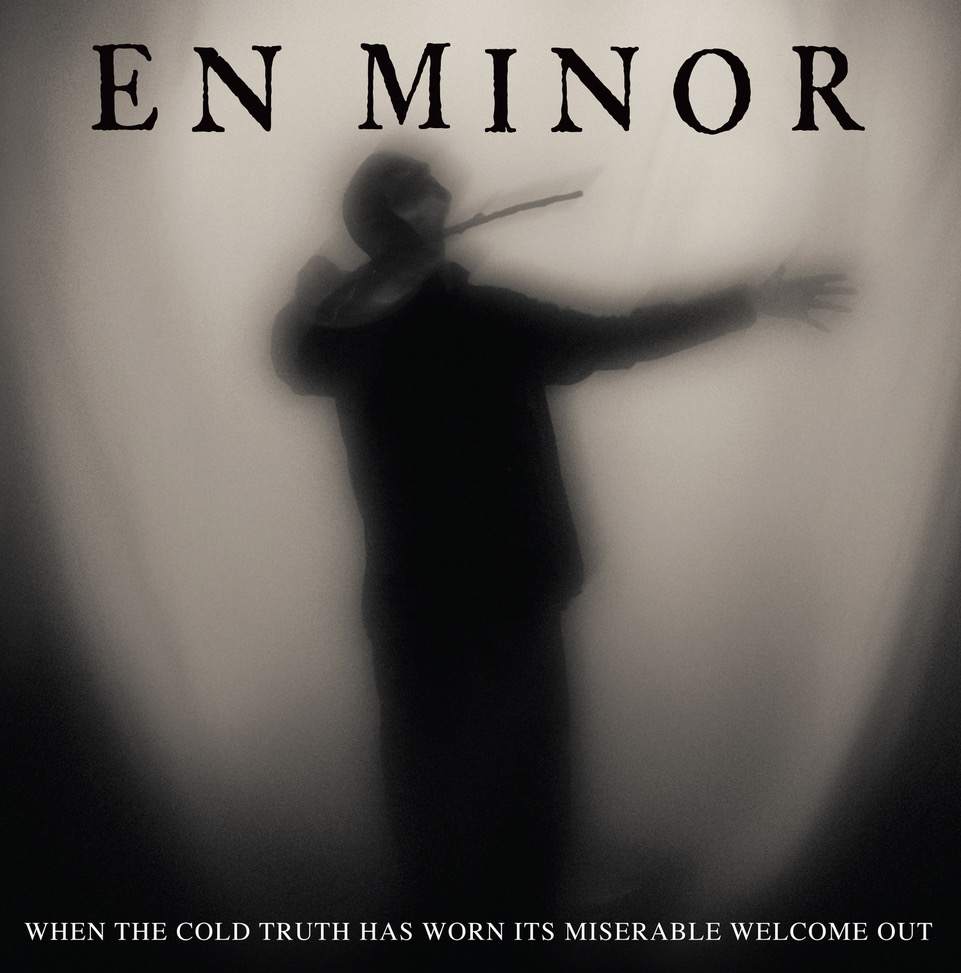 http://www.facebook.com/enminorofficial/
http://www.instagram.com/officialenminor
http://www.thehousecorerecords.com
http://thehousecorestore-com.3dcartstores.com
http://www.facebook.com/housecorerecords
http://www.instagram.com/housecorerecords