Swedish dark symphonic metal outfit ELEINE today unveils their long-awaited EP Acoustic In Hell, available now on Atomic Fire Records. The recording comes in advance of the band's extensive seven-week European tour next, where they will showcase their biggest hits in an acoustic setting. Acoustic In Hell gives you a wonderful impression of the raw, passionate, and rocking nature of the unplugged versions so many fans are about to witness live on stage.
And if you thought that acoustic tracks don't allow for some headbanging, think again as the band's new music video for "Ava Of Death – Acoustic" will prove. Filmed inside the surreal location of an old castle's prison, the Landskrona Citadel, the clip is a very special one in the history of ELEINE, as singer Madeleine Liljestam explains, "This is probably the best music video we've produced to date, and it's an acoustic one! We truly feel that no one should miss out on this pretty remarkable music video."
Watch ELEINE's "Ava Of Death – Acoustic" video HERE.
Watch ELEINE's previously released videos for "All Shall Burn (Acoustic)" HERE and "Enemies (Acoustic)" HERE.
Acoustic In Hell is available on CD, LP (Yellow-Orange-Red Marbled w/ hand-signed insert) and digitally. Find order bundles at THIS LOCATION.
An exclusive vinyl edition of the record (Blue-White-Black) with hand-signed insert will be sold exclusively on ELEINE's acoustic tour starting October 20th! Keep up with ELEINE's upcoming live performances at the band's official website HERE.
ELEINE Acoustic Adventures Tour w/ Sonata Arctica:
10/20/2022 Södra Teatern – Stockholm, SE
10/21/2022 Gamla Teatern – Östersund, SE
10/22/2022 Byscenen – Trondheim, NO
10/23/2022 Parkteatret – Oslo, NO
10/24/2022 Valand (Ordensalen)- Gothenburg, SE
10/25/2022 Fabrik – Hamburg, DE
10/27/2022 013 KZ – Tilburg, NL
10/28/2022 Christuskirche – Bochum, DE
10/29/2022 Pandora – Utrecht, NL
10/31/2022 Islington Assembly Hall – London, UK
11/02/2022 Le Forum – Paris/Vaureal, FR
11/03/2022 Le CCO – Lyon, FR
11/04/2022 Salamandra – Barcelona, ES
11/05/2022 Stage Live – Bilbao, ES
11/06/2022 Copérnico – Madrid, ES
11/08/2022 Custom – Sevilla, ES
11/09/2022 Garaje – Murcia, ES
11/10/2022 Totem – Pamplona, ES
11/11/2022 Le Metronum – Toulouse, FR
11/12/2022 Le Ferrailleur – Nantes, FR
11/13/2022 De Casino – Sint-Niklaas, BE
11/15/2022 Hirsch – Nuremberg, DE
11/16/2022 Z7- Pratteln, CH
11/17/2022 Live Club – Milan, IT
11/18/2022 Orto Bar – Ljubljana, SI
11/20/2022 Joy Station – Sofia, BG
11/21/2022 Quantic Club – Bukarest, RO
11/22/2022 FORM Space – Cluj-Napoca, RO
11/24/2022 Szene – Vienna, AT
11/25/2022 Akvarium – Budapest, HU
11/26/2022 Club Garage – Ostrava, CZ
11/27/2022 Proxima – Warsaw, PL
11/28/2022 Columbia Theater – Berlin, DE
11/29/2022 Backstage (Werk) – Munich, DE
12/01/2022 Essigfabrik – Cologne, DE
12/02/2022 Zauberberg – Passau, DE
12/03/2022 Halle 101- Speyer, DE
ELEINE:
Madeleine Liljestam – vocals
Rikard Ekberg – guitars, vocals
Jesper Sunnhagen – drums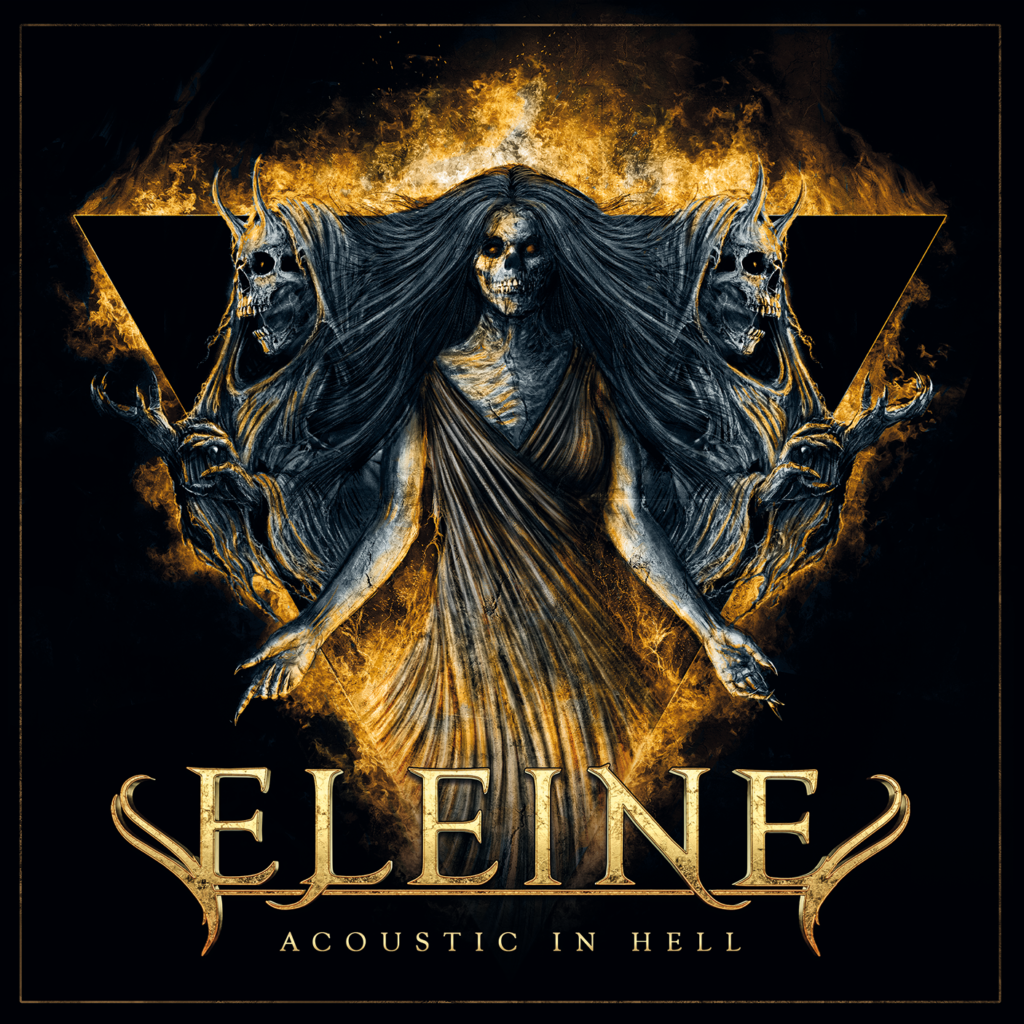 http://www.eleine.com
http://www.facebook.com/eleineofficial
http://www.instagram.com/eleineofficial
http://twitter.com/eleineofficial
http://www.youtube.com/eleineofficial
http://patreon.com/eleine
http://www.atomicfire-records.com
http://www.facebook.com/atomicfirerecords
http://www.instagram.com/atomicfirerecords
http://www.twitter.com/atomicfirerec