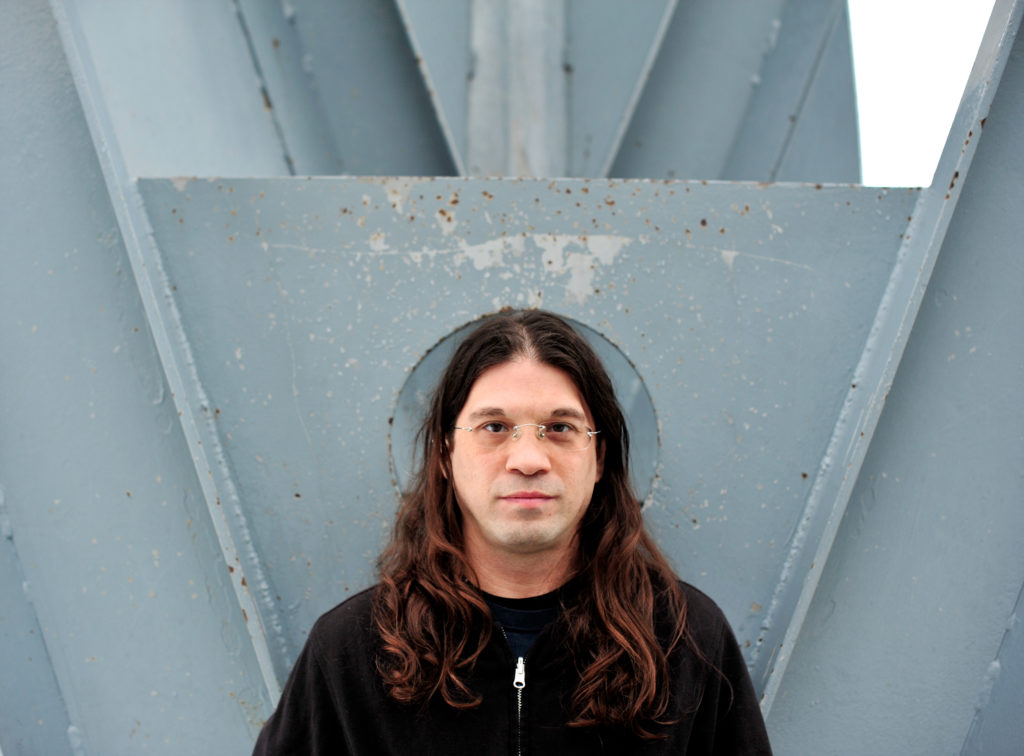 photos by Justine Johnson
Pax Aeternum presents Triangles, the debut album from Portland, Maine-based ECHO RESPONSE, the solo endeavor of multi-instrumentalist Jason Ingalls. Confirming the album for mid-March release, the artwork, track listing, preorders, and lead single, "BIFAR," have been unveiled.
The brainchild of Ingalls (El Malo, formerly of Sunset Hearts, The Baltic Sea, Seekonk, and more), ECHO RESPONSE's debut album Triangles stands as an act of sonic world-building – and immersive, vibrant landscape in which a listener can lose themselves. Unafraid to contort the influence of his predecessors into something new and different, Ingalls doesn't perform songs so much as he embarks on journeys.
From the Studio One vibes of opener "The Approach," to the pensive Morricone ambience of "One Door Opens," to the worldly Eno/Byrne funk of "Rayquaza," Ingalls manages to pull the listener in a different direction with each song without losing the sense of the larger path being headed down. But focusing on these individual points of reference would be like staring at brushstrokes rather than taking in the whole of a painting. Like fellow iconoclasts such as Can, Tortoise, and Khruangbin, ECHO RESPONSE fuses the rhythmic pulse of dub, the ethereal sheen of cosmic jazz, and the anything goes aesthetic of krautrock into something that can balance being expansive yet inviting, eclectic yet focused, reverent yet iconoclastic.
Entirely written and performed by Jason Ingalls, except for saxophone performed by Rexy Dinosaur, Triangles was recorded at Ingalls' home and at Acadia Recording Company, mixed by Todd Hutchisen, mastered by Pat Keane, and completed with cover art by Chris Allen Collage and photography by Justine Johnson.
Ingalls describes ECHO RESPONSE's lead Triangles single "BIFAR" as, "A play on words, an ill-advised battle-cry tripping over itself, an interstellar premise where time can be a moving target or a developing narrative. Saxophone rips courtesy of Rexy Dinosaur rain from the asteroid belt. Inspired by David Lynch's Dune."
Listen to ECHO RESPONSE's "BIFAR" where preorders are live at the Pax Aeternum Bandcamp now at THIS LOCATION.
Pax Aeternum will release Triangles through all digital/streaming services on March 18th. Watch for additional audio previews and more to post over the weeks ahead.
Triangles Track Listing:
1. The Approach
2. BIFAR
3. Two Triangles
4.One Door Opens
5. The Mountain
6. Quite The Curious State
7. Sixteen Sunsets
8. Circular Spaces
9. Detectives
10. Morpheme
11. Rayquaza
https://www.instagram.com/echoresponse
https://www.facebook.com/Echo-Response-104444772167306
https://echo-response.bandcamp.com
https://www.facebook.com/paxaeternumdigital
https://www.instagram.com/paxaeternum
https://twitter.com/pax_aeternum
https://paxaeternum.bandcamp.com