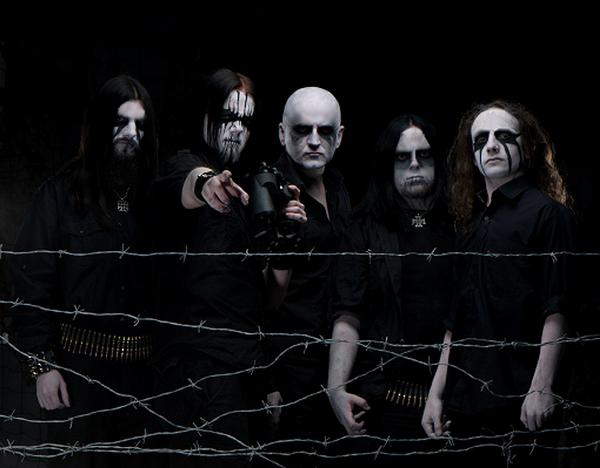 Today the fine folks at Stereokiller premiere "Bood On Snow," from UK black metal legion EASTERN FRONT. "Blood On Snow" is the title track from the band's upcoming debut, to be released via Candlelight Records domestically on January 25, 2011.
Dubbed "War Torn Black Metal" due to their lyrical focus on the Second World War, EASTERN FRONT have been building a steady European audience since forming several years back. The blackend metal outfit have toured relentlessly, appearing alongside the likes of Primordial, Belphegor, Shining, Taake, Helheim, Hecate Enthroned, labelmates Averse Sefira, and countless others. Produced by Andy LaRocque (King Diamond), Blood On Snow is a giant step for the band that will finally land them before American audiences.
Check out "Blood On Snow" HERE.
EASTERN FRONT:
Nagant – Vocals
Holocaust – Guitar
Krieg – Guitar
Destroyer – Bass
Destruction – Drums
"…some of the best black metal I've heard out of the UK; right up there with Wodensthrone (but very different), Primordial's old stuff, and Intra Tenebrae." — Funeral Rain
"…as brutal and intense as their cover art…" — Hellride
http://www.wartornblackmetal.com
http://ww.myspace.com/easternfrontuk
http://www.myspace.com/candlelightrecordsusa