EAST OF THE WALL has released another song from the band's pending fourth LP, Redaction Artifacts, due to drop next week.
This new track, titled "The Fractal Canopy," contrasts the previously-released singles from Redaction Artifacts by exposing more of EAST OF THE WALL's melodic side. The eight-minute prog opus, while still retaining the soul of the group's metallic bite, references the tonal palette of '90s left-of-center alt rock like Failure and Hum as frequently as it calls back to Opeth or Converge.
Listen to "The Fractal Canopy" at eMusic now AT THIS LOCATION.
Also check out the band's studio montage video for "Arbiters Meet" at Metal Injection HERE.
Redaction Artifacts, the most broadly-scoped album EAST OF THE WALL has yet constructed, will be released on October 29th via Translation Loss Records. The vinyl version, licensed by Science Of Silence, is already available for preorder HERE. This is the first disc to feature the band's revamped lineup, which sees guitarist/vocalist Chris Alfano moving to bass, and the addition of new lead guitarist Ray Suhy and guitarist/melodic vocalist Greg Kuter.
EAST OF THE WALL has several record release shows booked in New York, Pennsylvania and their home state of New Jersey over the coming days, with widespread tour plans coming together for the months ahead.
EAST OF THE WALL Redaction Artifacts Record Release Shows:
10/25/2013 Casa De Swezey – Centereach, NY w/ Old Wounds, Cryptodira
10/26/2013 ABC No Rio (3pm Matinee) – New York, NY w/ So Hideous, Meek Is Murder
10/26/2013 The Saint – Asbury Park, NJ w/ Tidal Arms, Estella
10/27/2013 Underground Arts – Philadelphia, PA w/ Air Is Human, Harbor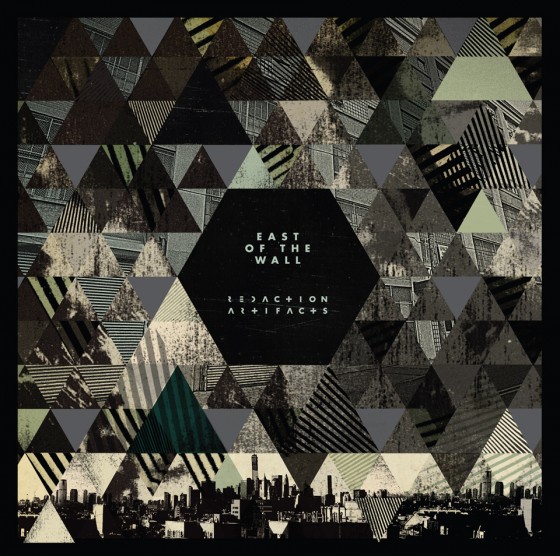 http://www.eastofthewall.com
http://www.facebook.com/eastofthewall
http://www.twitter.com/eastofthewall
http://www.youtube.com/eastofthewall
http://www.translationloss.com
http://www.scienceofsilence.net