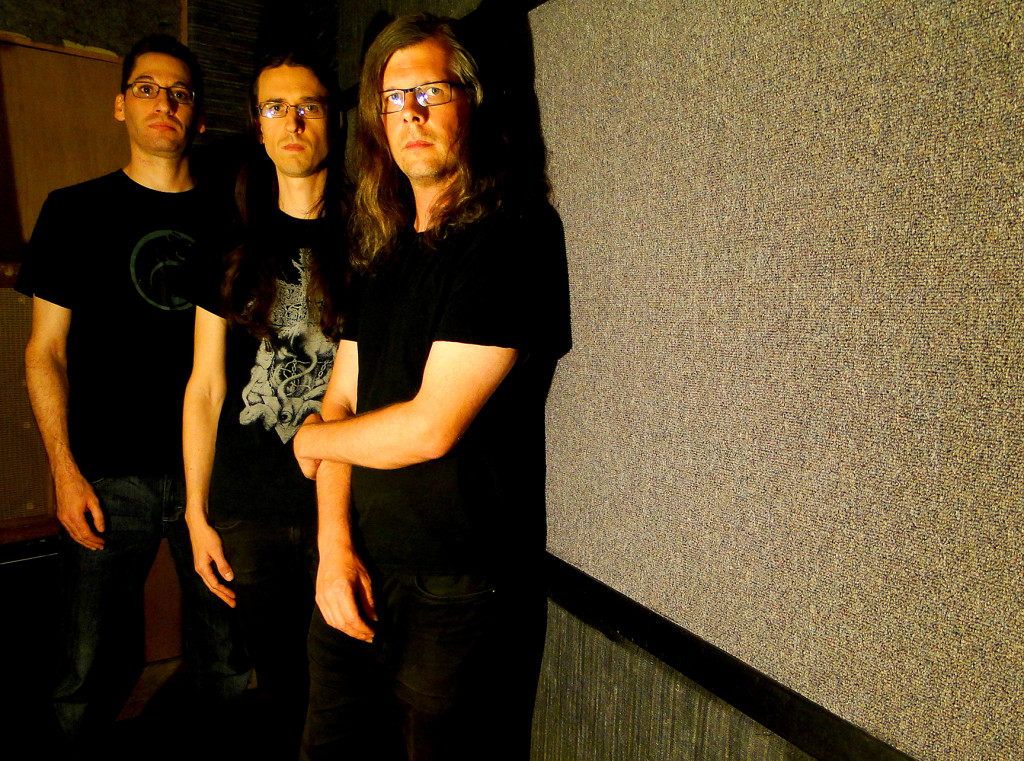 As NYC-based instrumental trio DYSRHYTHMIA prepares to deliver their seventh studio full-length, The Veil Of Control, through Profound Lore Records next week, the record sees an exclusive early premiere through Clrvynt.
The accolades posted with the early stream note how the new album sees DYSRHYTHMIA, "powering through a fierce six-song suite that represents the platonic ideal of the trio's labyrinthine prog-metal. As always, there are no human voices: only the screams of Hufnagel's axe, backed by Marston and Eber's hulking (and yet remarkably nimble) rhythm machine. Considering the maelstrom these three guys whip up on The Veil of Control, it's abundantly clear that they're doing just fine, thank you."
Enter the Clrvynt portal to hear DYSRHYTHMIA's The Veil Of Control at THIS LOCATION.
Profound Lore will release The Veil Of Control on CD, LP, and all digital platforms next Friday, September 23rd. Preorders are available HERE.
DYSRHYTHMIA has confirmed a new show at Saint Vitus Bar in Brooklyn on November 5th with Multicult and Cleric, and will announce additional live news in the coming weeks.
DYSRHYTHMIA Live:
11/05/2016 Saint Vitus Bar – Brooklyn, NY w/ Multicult, Cleric.
Stereogum commended the new album, offering, "Test Of Submission was DYSRHYTHMIA's best album to date when it came out, but this year's The Veil Of Control may even top it, which is pretty much unheard of for a band so deep into their career." Metal Injection praised the record with, "Time in Gorguts, Krallice, Withered as well as solo efforts has Kevin Hufnagel, Colin Marston, and Jeff Eber in an ethos of accomplished musicians that many strive for." Toilet Ov Hell offers a 4.5/5 rating, the review including, "After emitting heat for the longest time, the band's songs now appear to have adopted an endothermic quality. Absorbing the light's warmth, letting it ricochet around as it reflects across the complex series of interior walls, striking off in all manner of angles and exhibiting a deeper spectrum of prismatic colours. Each facet radiates a dynamic blend of allure The Veil Of Control is DYSRHYTHMIA's most polished work to date."
Since their inception over seventeen years ago, NYC-based power-trio DYSRHYTHMIA has fully established themselves as one of the most notable progressive and unique instrumental metal bands.
With The Veil Of Control, DYSRHYTHMIA's Kevin Hufnagel, Colin Marston, and Jeff Eber have once again created a new expression within their boundary-pushing repertoire. Conceived and executed within the confines of Menegroth, The Thousand Caves, in Queens, recorded, mixed and mastered by Marston, with artwork by Marston and Hufnagel, The Veil Of Control delivers six intense but seamless and expansive new works totaling nearly thirty-six minutes of instrumental technical metal perfection. The album sees Hufnagel solely using a twelve-string guitar on the LP, a facet that will go unparalleled within the niche genre of "instrumental progressive music", demonstrating again the band's importance within the scene.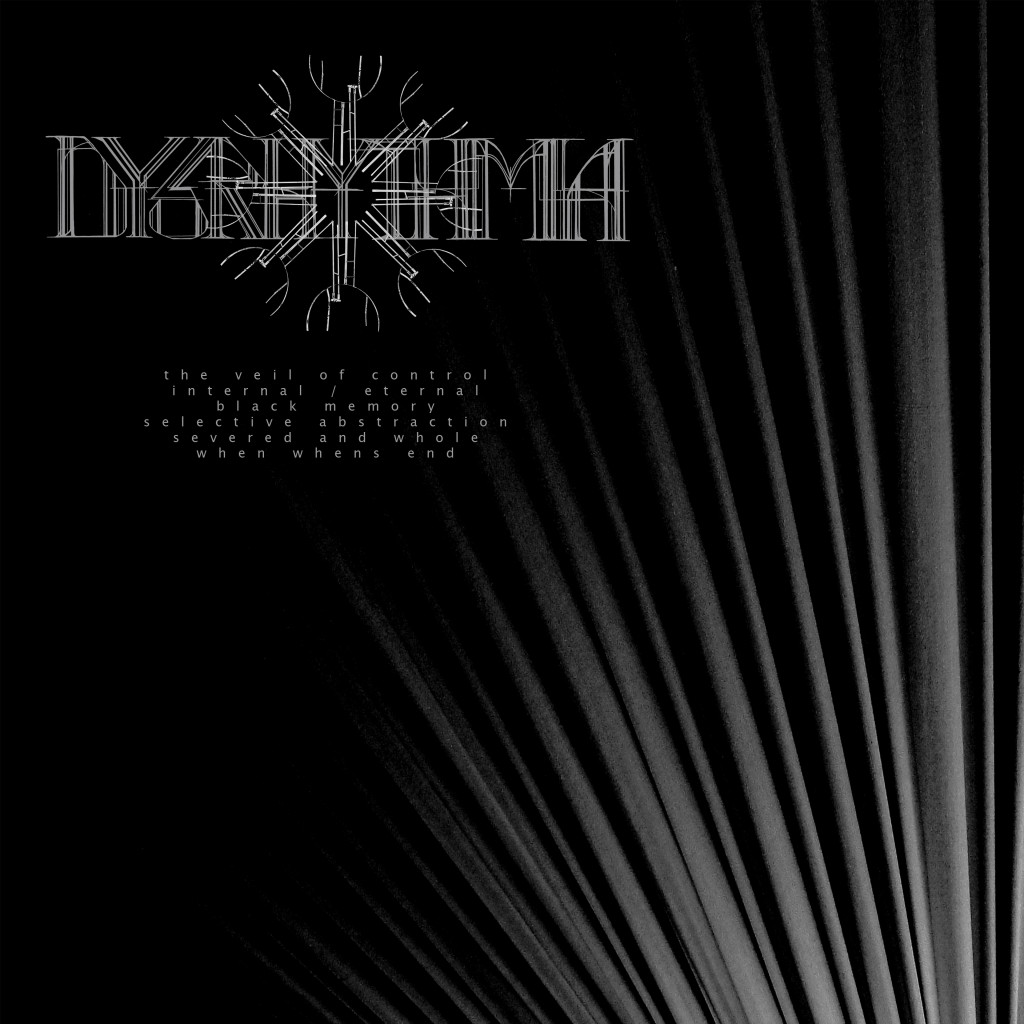 http://www.facebook.com/Dysrhythmia
http://dysrhythmia.bandcamp.com
http://www.profoundlorerecords.com
http://www.facebook.com/profoundlorerecords
http://www.profoundlorerecords.bandcamp.com