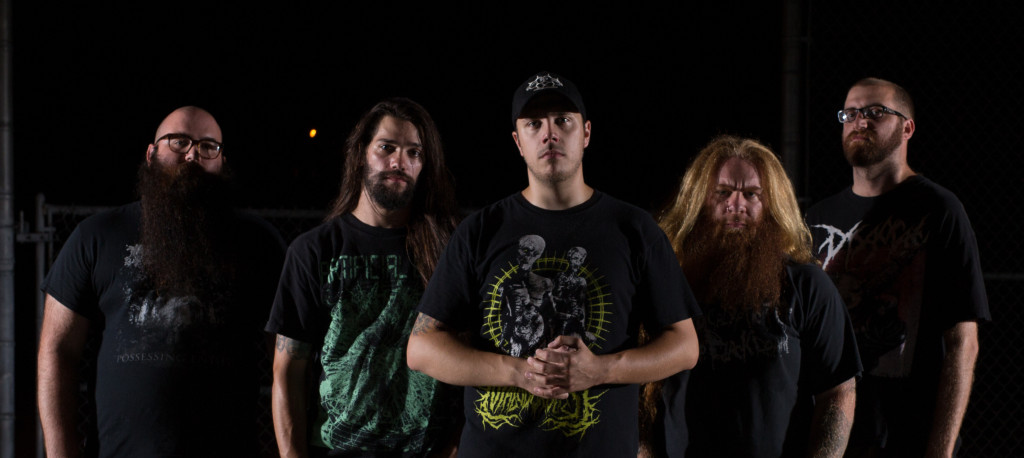 Garden State-based brutal death metal legion/recent Unique Leader signees COGNITIVE will drop the molten bounty of their Deformity full-length next month. Captured at Full Force Studio by Joe Cincotta (Suffocation, Internal Bleeding, Dehumanized) and mastered at West West Side Studios by Alan Douches (Cannibal Corpse, Converge, Black Breath, Mastodon et al), the record offers up nine tracks of sonic repugnance of the highest order.
As a precursor to its release, today Decibel Magazine offers up COGNITIVE's official new video for the track "Birthing The Deformity," shot deep within New Jersey's sprawling Pine Barrens. Issues Decibel of the clip, "'Birthing The Deformity' is every bit as heavy as it sounds; technical guitar riffs and guttural vocals rip side by side with a bludgeoning rhythm section for big results."
Adds vocalist Jorel Hart, "'Birthing The Deformity' describes the nightmare that is the beginning of existence for the great and terrible horror that dwells in the vast and desolate Barrens. We agreed that the best way for us to portray the abominable actions that may have taken place that night was to film in the fabled forest itself."
Watch "Birthing The Deformity," now playing at Decibel at THIS LOCATION.
Deformity will see release on Unique Leader Records on October 28th, 2016. For preorder bundles go to THIS LOCATION.
Hailing from South Jersey, COGNITIVE was born in 2011 with the sole intent to create heavy, intensely technical music, while maintaining an edge of creativity that separates them from the over-produced sea of subgenres. Combining technicality, guitar solos, grooves, and abstract ideas within their songwriting, COGNITIVE is continually pushing itself to think outside of the proverbial box while maintaining an organic and unapologetically brutal edge. COGNITIVE seeks only to advance itself musically and export New Jersey's undying hatred globally.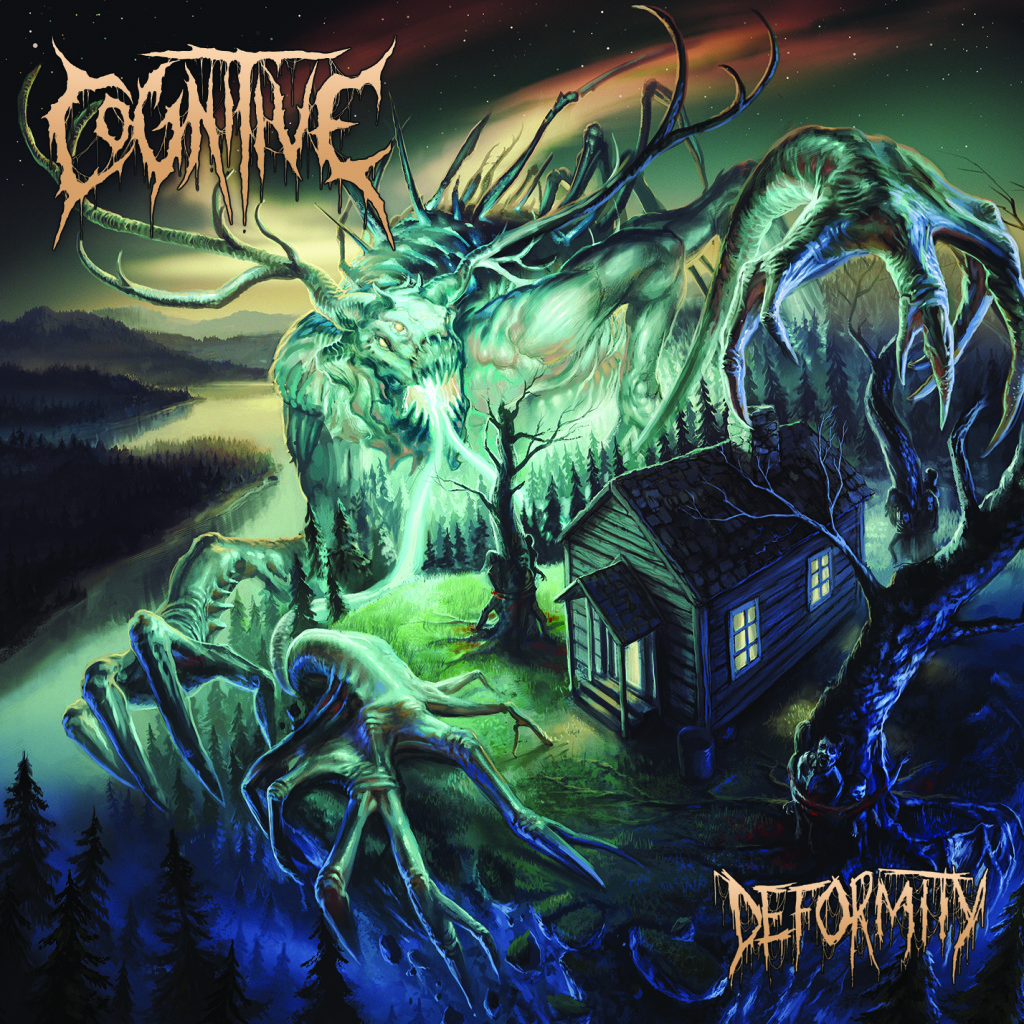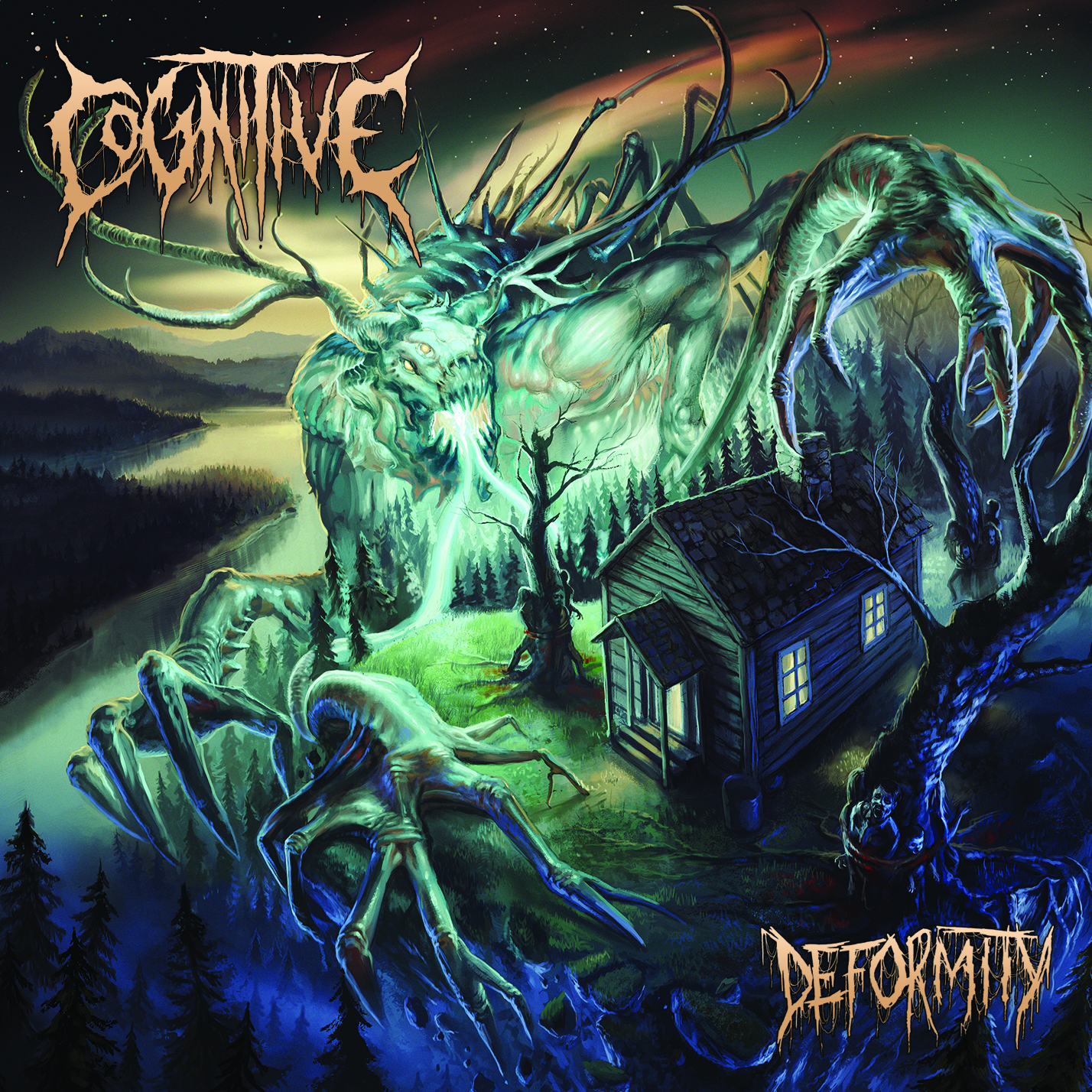 http://www.facebook.com/Cognitivenj
http://www.uniqueleader.com
http://www.facebook.com/UniqueLeaderRecords
http://www.twitter.com/UniqueLeaderRec
http://www.youtube.com/uniqueleaderrecords