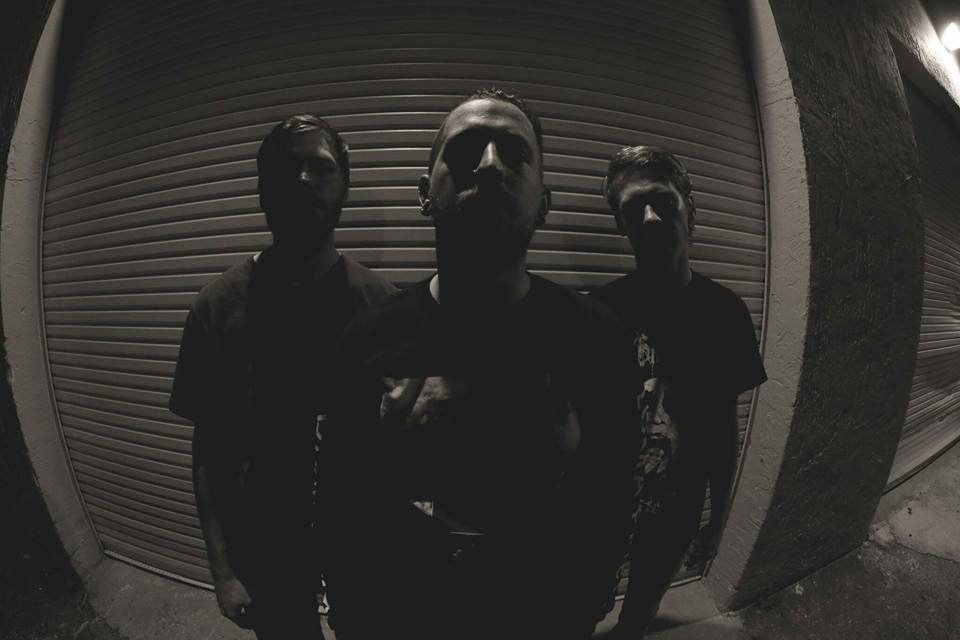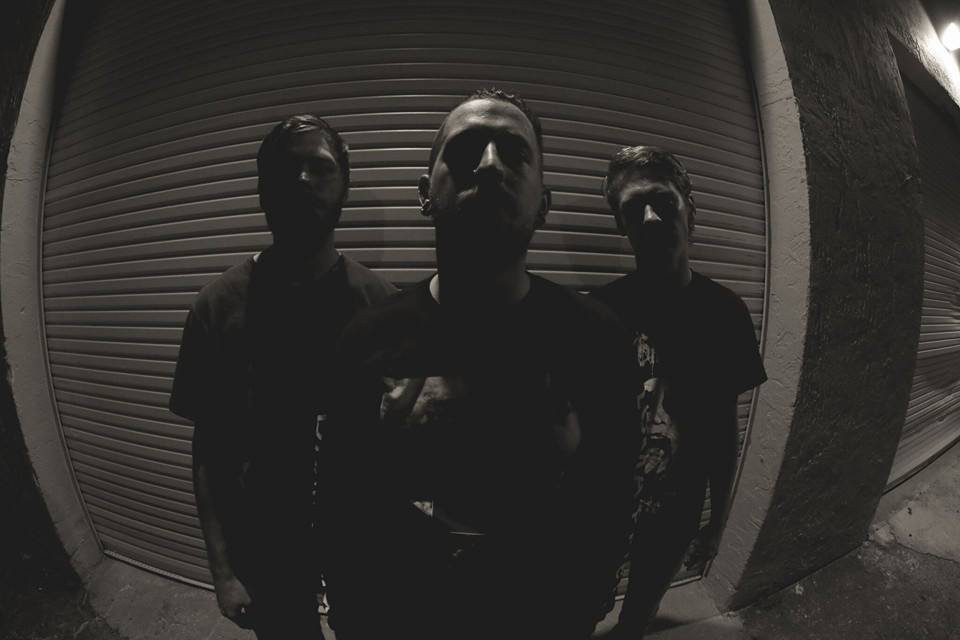 [photo by Cameron Flaisch]
Last Moments Of Misery, the pounding new full-length release from Georgia-based hardcore/punk outfit DYING WHALE, is now playing at Decibel Magazine ahead of its release through Nefarious Industries this Friday.
With infectious and ferociously raw emotional delivery, Last Moments Of Misery coalesces elements of metal, sludge, and hardcore into an encompassing sound, infused with a theme which revolves around the dark periods in our lives, and the idea of not having a place in this world or a home in the afterlife has fueled the storyline. With their exclusive, early stream of the album, Decibel Magazine offers, "Coming from the Nefarious Industries camp is DYING WHALE, a sludge/punk/hardcore trio blasting out of Georgia. Now a three-piece with a slew of guest vocal appearances, Last Moments Of Misery is a tour de force that pulls from a host of sounds. Album opener 'Black Sky Absorbs You In' sets the tone for the record: frantic riffing, energetic vocals and a hardcore breakdown are all territory DYING WHALE treads in less than two minutes. And the whole record is like that."
Hear DYING WHALE's Last Moments Of Misery only at Decibel RIGHT HERE.
Nefarious Industries will release Last Moments Of Misery on CD and digital formats on February 3rd; preorders can be placed HERE.
Following a tour of the Eastern US in December, DYING WHALE remains active crushing audiences live with the tunes from Last Moments Of Misery, with a record release show booked just days after the album's release, next Monday, February 6th in their hometown of Valdosta, Georgia with Jucifer and others. The band also announces their March tour dates with their allies in Machinist!, which see both acts making a run through the Southern and Midwest states. With seven shows currently confirmed between March 16th and 25th, additional shows are likely being added to the routing.
DYING WHALE Tour Dates:
2/06/2017 Ashley Street Station – Valdosta, GA *record release show w/ Jucifer
3/16/2017 Williams Street – Valdosta, GA w/ Machinist!
3/17/2017 Handlebar – Pensacola, FL w/ Machinist!
3/18/2017 White Swan – Houston, TX w/ Machinist!
3/19/2017 Your Moms Place – Oklahoma City, OK w/ Machinist!
3/20/2017 Dr. Jacks Drinkery – Omaha, NE w/ Machinist!
3/23/2017 Rakes End – Cincinnati, OH w/ Machinist!
3/25/2017 Uflyfest – Dothan, AL w/ Machinist!
DYING WHALE tracked Last Moments Of Misery at Earthsound Studios in the band's hometown in February 2015, their fourth time working with engineer/producer Lee Dyess (Mayday Parade, From First to Last, I Set My Friends On Fire). Following a lineup shift, this is the first of the band's recordings to feature bassist Matt Zagorski also handling vocals, which mesh with the explosive and multifaceted delivery of guitarist Josh Zorn. Drummer Eli Werth makes his debut with the band, adding an element of urgency to the music that wasn't fully captured before. With additional vocal contributions from Rich Weinberger (Gatherers), Jeff Hill (Machinist!), Kelby Clark (Divorce Ring), Nannen Gatchell (Smiler), and Victor Skamiera (Fero Lux) spread throughout the twelve-song album.
https://www.facebook.com/dyingwhale
https://dying-whale.bandcamp.com
http://www.facebook.com/NefariousIndustries
http://www.nefariousindustries.com
http://www.twitter.com/NefariousInd