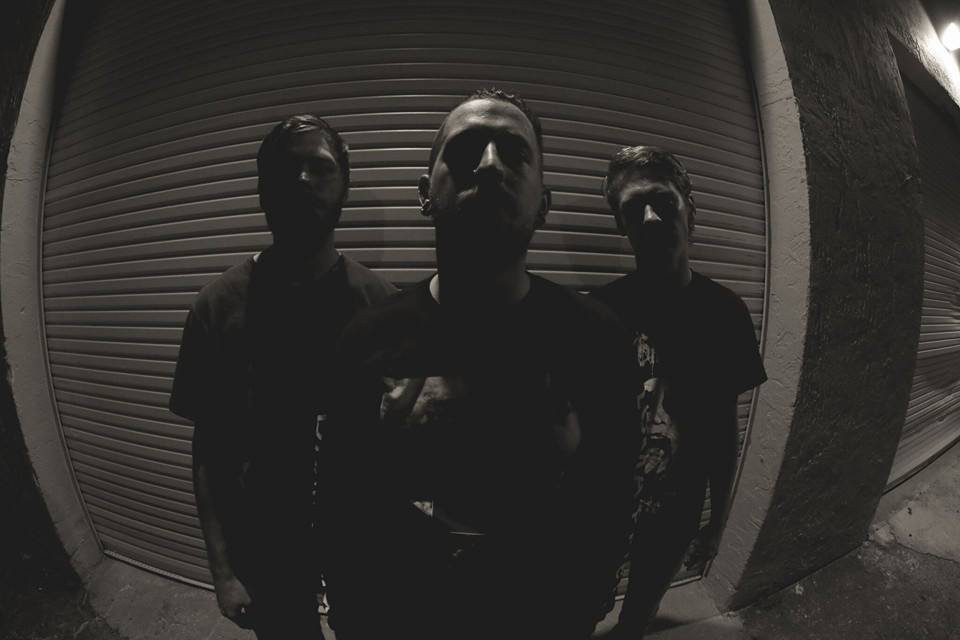 [photo by Christopher Paredes]
Georgia-based hardcore punk outfit DYING WHALE has issued the full details and February street date for the release of their Nefarious Industries-bound Last Moments Of Misery album. In addition, New Noise Magazine has premiered a track from the album, and the band announces a bout of December tour dates which begin next week.
DYING WHALE tracked Last Moments Of Misery at Earthsound Studios in the band's hometown of Valdosta, Georgia in February 2015, their fourth time working with engineer/producer Lee Dyess (Mayday Parade, From First to Last, I Set My Friends On Fire) as they feel fully at home in his studio. Following a lineup shift, this is the first of the band's recordings to feature bassist Matt Zagorski also handling vocals, which mesh with the explosive and multifaceted delivery of guitarist Josh Zorn. Drummer Eli Werth makes his debut with the band, adding an element of urgency to the music that wasn't fully captured before. With additional vocal contributions from Rich Weinberger (Gatherers), Jeff Hill (Machinist!), Kelby Clark (Divorce Ring), Nannen Gatchell (Smiler), and Victor Skamiera (Fero Lux) spread throughout the twelve-song melee.
Unifying elements of metal, sludge, and hardcore with ferociously raw emotional delivery, Last Moments Of Misery molds the listening experience and will leave you breathless. Thematically, the record revolves around the dark periods in our lives, and the idea of not having a place in this world or a home in the afterlife has fueled the storyline.
New Noise Magazine is hosting an exclusive stream of "One Final First Kiss" from the album at THIS LOCATION.
Nefarious Industries will release Last Moments Of Misery on CD and digital formats on February 3rd; preorders have been posted HERE.
Touring in support of Last Moments Of Misery is already taking place preceding its release, as DYING WHALE has booked an Eastern US tour which begins next week. From December 12th through the 22nd the band will shred through Gainesville, Margate, St. Augustine, Atlanta, Norfolk, Richmond, Winston-Salem, Cincinnati, Louisville, and Columbus, joined by Gaffer Project and Accident Prone on select dates. Additional tour dates surrounding the release of the album are being planned.
DYING WHALE Tour Dates:
12/12/2016 Hardback Cafe – Gainesville, FL w/ Gaffer Project
12/13/2016 Inwell Pub – Margate, FL
12/14/2015 Sarbez – St. Augustine, FL w/ Gaffer Project
12/15/2016 Wonderroot – Atlanta, GA
12/16/2016 Norfolk Taphouse – Norfolk, VA w/ Accident Prone
12/17/2016 McCormack's – Richmond, VA w/ Accident Prone
12/18/2016 Test Pattern – Winston-Salem, NC w/ Accident Prone
12/19/2016 Rakes End – Cincinnati, OH
12/20/2016 Highlands Taproom – Louisville, KY
12/22/2016 The Estate – Columbus, GA
https://www.facebook.com/dyingwhale
https://dying-whale.bandcamp.com
http://www.facebook.com/NefariousIndustries
http://www.nefariousindustries.com
http://www.twitter.com/NefariousInd