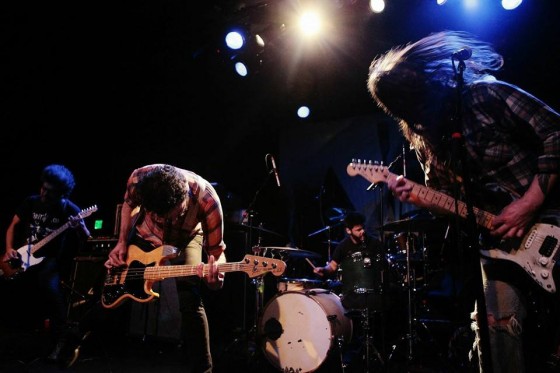 Interloper haven, Eolian Empire, confirms the debut LP release from neighborhood crew, DRUNK DAD, on a hot-ass day coming up this Summer. Portland's one and only fuck-you-all-wave group, is on a seemingly unstoppable trajectory. In the last two years they have hard-won the turned heads and knowing nods of enthusiastic youngsters and old cynics alike with their all-out assaults on rock and convention. Their art-fucked sludgy hardcore free-jazz noise rock is as unclassifiable as it is enthralling, the splendid result of a rare new band that not only knows what it wants but how to get it.
Hatched at long disintegrating Portland punk house/venue Failhaus in 2010 — at first an almost homage, albeit a convincing one, to their Northwest heavy heroes — DRUNK DAD quickly shoved their own way forward, dragging their dirty NW rock roots through sludge and noise and then mashing them together with metallic hardcore and avant diversions to form their own crusty scuzzcore. Their leavings, including a cassette-only Failhaus EP on Stankhouse Records and subsequent Morbid Reality 7″ on Eolian Empire, have raked in accolades from all levels of media, as a "strategy of fomented eclecticism — push each influence hard enough, and they'll eventually crumble into one another" by Pitchfork, "brilliantly energetic" by Echoes and Dust, "a pretzel-like intersection of genre super-highways that go in all directions at once" by the Portland Mercury, and "an off-kilter, barely-tethered mass of sludge/crust/whateverthefuck that is as delightful as it is shoeless n' shambling" by Last Rites.
Not known for going easy, in the past year DRUNK DAD went at it even harder, culminating in their first full-length and gnarliest, most inventive, expansive, and–dare we say?–sophisticated record yet. With their first LP Ripper Killer, DRUNK DAD breaks down the stifling genre walls of yore and rewires the wreckage into a megaheavy alloy of scuzz, filth, and noise in a knock-down, drag-out war of ill will wrapped in a nasty bow.
Stand by for more banter on the pulverizing Ripper Killer as Eolian gears it up for release on heavyweight 12″ and digital delivery July 1st.
In the meantime, DRUNK DAD, the Eolian henchmen and the rest of their scumcollective will locally gather on the mighty 4/20 for a bruising reefer madness advance listening party, joined by sets from Redneck as well as DRUNK DAD experimental acts J.O.P.O. and Dark Wraith Covenant, and with DJ sets by Eolian nasal-breathers, Sethro Tull & Booze Crooze.
DRUNK DAD Reefer Madness Ripper Killer listening party:
4/20/2014 Valentine's – Portland, OR w/ J.O.P.O., Dark Wraith Covenant, Redneck [info]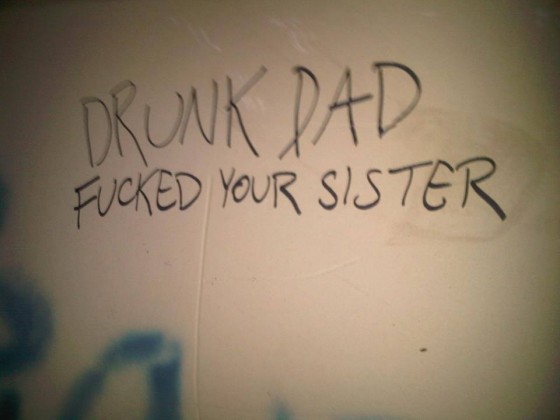 http://www.facebook.com/drunkdadsagainstmothers
http://www.drunkdad.bandcamp.com
http://www.eolianempire.com
http://goods.eolianempire.com
https://www.facebook.com/eolianempire