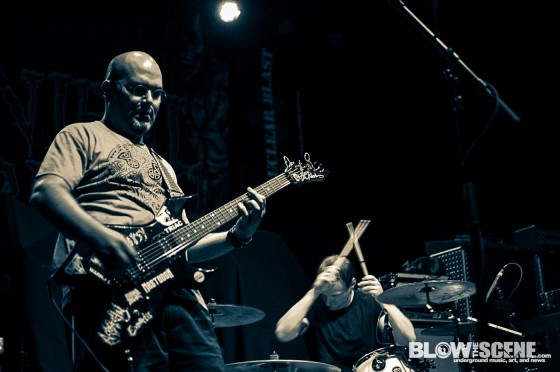 Northern Virginia-based squad, DRUGS OF FAITH, is preparing to unload their latest batch of audio attrition in the form of Architectural Failures, a brand new four-track EP set for release next week.
Segueing the gap between 2011's Corroded full-length and their next LP, due to see release sometime in 2014, Architectural Failures serves four new tracks that bear some of DRUGS OF FAITH's most potent material yet. Here, their rocked-out grindcore fusion incorporates more abstract and caustic riff/tone exploration within the patented mid-paced scathe their diehard audience has ravenously come to anticipate with their expanding discography. Recorded at Developing Nations with Kevin Bernsten (Full Of Hell, Inter Arma, Ilsa, Coke Bust) and mastered by Scott Hull (Pig Destroyer, Agoraphobic Nosebleed), Architectural Failures will see release this Tuesday, November 26th. The EP is pressed as a one-sided 12″ limited to 300 copies including a digital download via Malokul, the DIY label started by D.C. act Disciples of Christ, classifying new material as, "Four new tracks of twisted, seething grind 'n' roll, spattered between breaths of calculated disapproval. Frenetic and amped-up with an extra shot of grit, this deposit will spin the skull like that fucked-up carnival ride you've always hated. Easily the most visceral contribution thus far, DRUGS OF FAITH continues to beat a path of superior contemptuous anthems." Several preorder packages are available HERE.
The extreme underground scene reporters at Cvlt Nation are streaming Architectural Failures now AT THIS LOCATION.
DOF previously released a video for "Insanity" at Invisible Oranges RIGHT HERE.
In support of the EP, DRUGS OF FAITH has started to confirm new shows across the lands, with much more to be announced in the coming weeks.
DRUGS OF FAITH Live:
12/07/2013 The Lab – Alexandria, VA w/ Battlemaster, Thrain, Gradius
"Their amalgam of grind, noise rock, and hardcore is both extremely caustic and fun to listen to, which is a rare combination." – Invisible Oranges
"…anthemic lyrics tailor-made for a dirty VFW pit while guitar, bass and drums fuse together as one frenzied pummeling machine…4/5" – About.com
"Over the course of four songs, this band will have the ghost of our human condition knocking on your skull. – Cvlt Nation"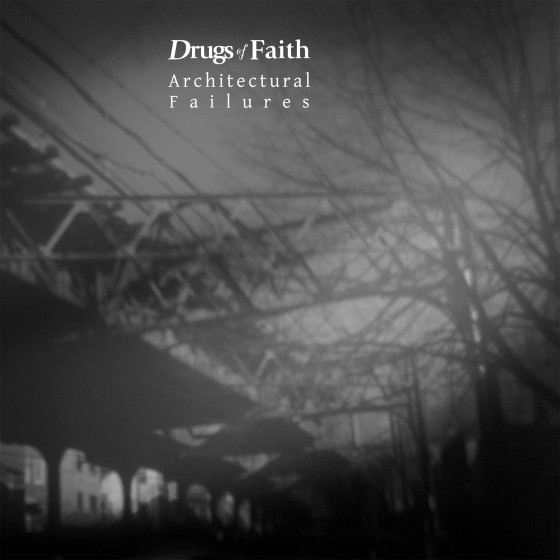 http://www.drugsoffaith.com
http://www.facebook.com/pages/Drugs-of-Faith/19823584184
http://malokul.blogspot.com