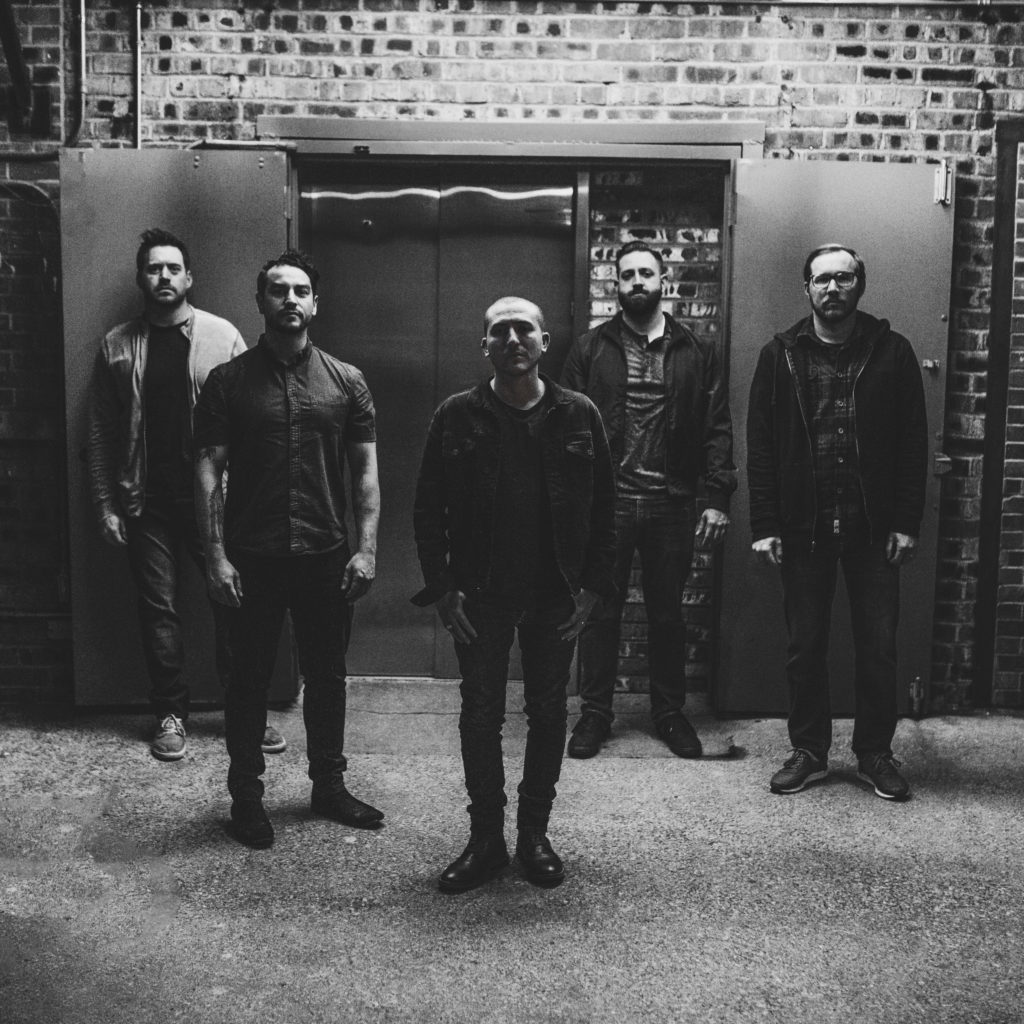 "While heavier moments certainly exist… the beauty of the album is hidden in its subtle forms of expression. It envelops you and translates you into a world entirely of the band's making… The end result is a moving, emotional, and effective album…" — Heavy Blog Is Heavy
Texas-based experimental post-rock unit DRIVING SLOW MOTION will drop their absorbing Arda debut upon the masses on Friday June 7th via Fail Safe Audio. In advance of its release, Heavy Blog Is Heavy is currently offering up an exclusive stream of the record noting, "Arda is one of those albums that manages to take a genre known for its somewhat cookie-cutter tendencies and injects it with so much passion, depth of expression, and style that it scintillates into the night. It's also possessing of the exact type of wanderlust which is replete in Tolkien's works, making that nominal connection much deeper and present in the music itself. It creates that wanderlust by preferring deep, echoing tones and sparse composition, setting the backdrop of its ambience alight with post-rock sensibilities. Just check out the opening track, 'Far From Home.' The energy is not just in the buildup but in every single note by itself, haunted as they are with ethereal effects, multiple guitar tracks, and clever drum touches."
Stream DRIVING SLOW MOTION's Arda at THIS LOCATION.
View the band's previously released video for "Of The Sea" below.
Arda – the name given to the Earth in an imaginary period of prehistory in J. R. R. Tolkien's The Lord Of The Rings legendarium – is an otherworldly and consuming audio exhibition. Over the course of ten tracks and forty-two minutes, the record seamlessly blankets its listeners with chest-quaking builds, cascading dynamics, and atmospheric melodies, delivering a surreal sonic escape that's at once physically and psychologically entrancing. The record was self-recorded and produced, mixed by Mike Watts (The Dillinger Escape Plan, Glassjaw, Hopesfall), and mastered by Troy Glessner (Devin Townsend, August Burns Red).
Arda will be released on CD, limited LP, and digitally. For preorders visit the DRIVING SLOW MOTION Bandcamp page at THIS LOCATION.
DRIVING SLOW MOTION will bring their soundscapes to stages for two special shows in Ft. Worth and Denton respectively with additional live dates will be announced in the weeks to come.
DRIVING SLOW MOTION Live:
6/07/2019 M.A.S.S – Ft. Worth, TX * CD Release Show
6/29/2019 Post-Fest Pop-Up @ Dan's Silverleaf – Denton, TX
Drawing influence from the diverse backgrounds of each member – which includes a geologist, a coffee-roaster, and an ex-founding member of extreme metal band Seeker [Victory Records] – DRIVING SLOW MOTION has quickly garnered nationwide attention with their unique take on instrumental music. "Although DRIVING SLOW MOTION only began writing music together less than two years ago, this project has been more than a decade in the making," says drummer Dustin Weaver of the band's beginnings. "The five of us have known each other for years and have always had a mutual desire to create something we believe to be truly unique and exciting; DRIVING SLOW MOTION is the culmination of that yearning."
"Arda was written around the concept of a journey," he continues, "which we inadvertently found to be a direct correlation of our own lives. For us, the last decade has been a journey individually to get to this point, but the experiences of that journey is what ultimately shaped and molded us into what you hear today."
"…a slow-building, melodically-fascinating bit of heavy post-rock that demands repeated listens." –PopMatters on "Of The Sea"
"…a beautiful record and exhibits really fresh and original song ideas which allow the listener to stop and contemplate life, something many of us need to do more often." — Everything Is Noise
"DRIVING SLOW MOTION understands that crescendocore without natural ambience and a love for guitar noise may as well be elevator music. …The band subtly strips the genre to its most basic components of build-and-release while subverting its clichés and eschewing its most bloated and pretentious tendencies. It's also spacey and fun." — Overdrive Magazine
"The alluringly immersive experimental post-rock packs textures illuminating a dynamic range, from casual, almost jazzy tunes towards the beginning and elsewhere on the record into a gradually intensifying storm of sound that feels the experience of stepping out into a literal thunderstorm before eventually, the storm clears and there's a more clear glimpse of the solid foundation that's been underneath the work the whole time." — Captured Howls
"Listening to this album from Texan post-rock experimentalists DRIVING SLOW MOTION is the equivalent of what being launched into space and orbiting various planets presumably must feel like… Arda showcases the band's talent of perfectly blending atmospheric guitar leads with heavy, distorted wonder." — Astral Noize UK
"Arda is an album brimming with cascading music, fretwork that ascends and descends beautifully. If you kick back and really listen, it creates fantastic imagery of worlds we will never see but can read out in fictional literature." — All That Shreds
DRIVING SLOW MOTION:
Dustin Weaver – drums
Carter Stark – bass
Nick Valdez – guitar
Jason Reed – guitar
Bryan Freymuth – guitar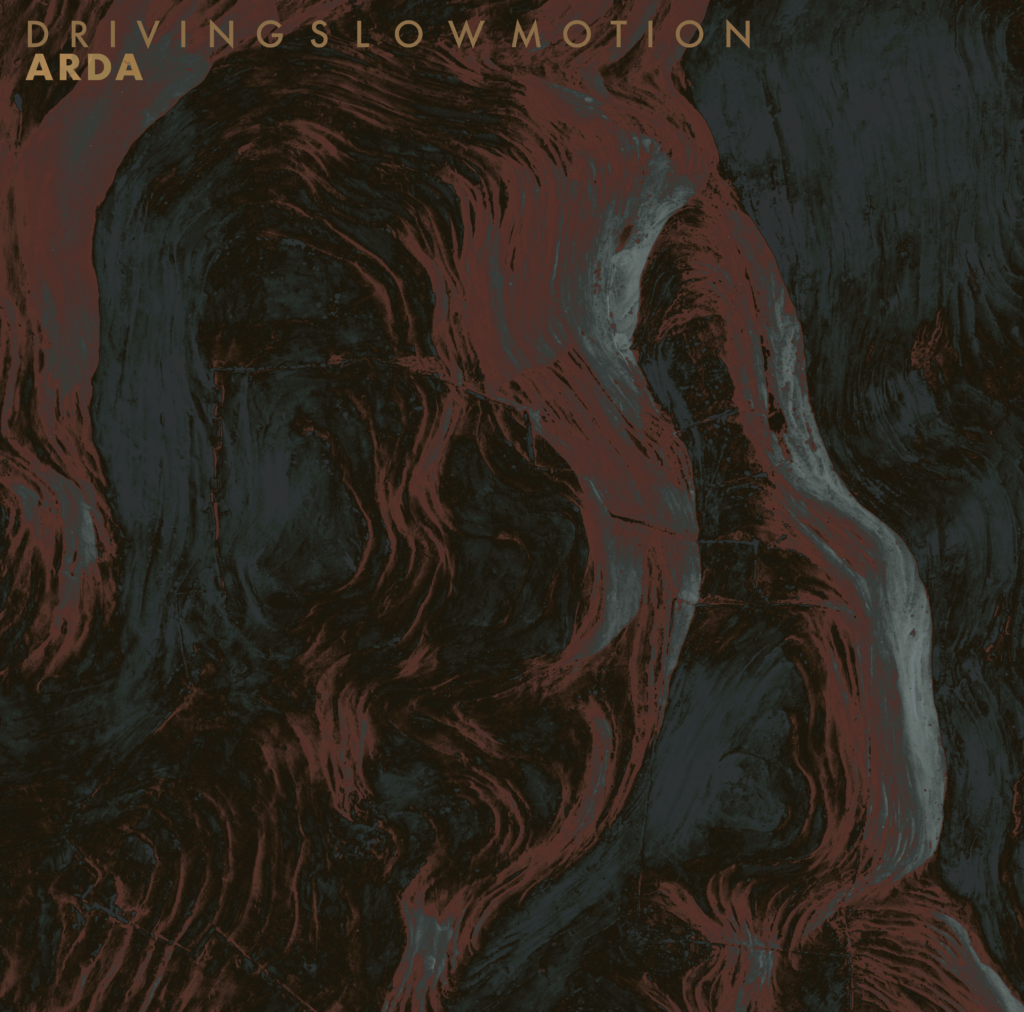 https://www.drivingslowmotion.com/
https://www.instagram.com/drivingslowmotion/
https://www.facebook.com/drivingslowmotion
https://drivingslowmotion.bandcamp.com/