Denver-based progressive doom collective DREADNOUGHT will kick off their US tour this week. Set to commence on June 21st in Colorado Springs, Colorado and run through July 7th in Kansas City, Missouri, the first half of the trek includes shows supporting Montreal's Big|Brave. See all confirmed dates below.
DREADNOUGHT will be touring in support of their stunning Emergence full-length released last month via Profound Lore. Engineered and mixed by Andy Patterson (Subrosa) and mastered by James Plotkin (Khanate), with art and design by Mark Facey, the band's fourth long player takes their signature multiplex and pictorial sound to new sonic realms delving more into heavier and darker sonic territory.
Emergence is available on CD, LP, and digital formats via Profound Lore. For physical preorder options go to THIS LOCATION. Find digital orders HERE where the record can be streamed in full.
DREADNOUGHT Live:
6/21/2019 110 Below – Colorado Springs, CO *
6/22/2019 Hi-Dive – Denver, CO *
6/24/2019 Cactus Club – Milwaukee, WI *
6/25/2019 Subterranean Downstairs – Chicago, IL *
6/27/2019 Hong Kong – Boston, MA *
6/28/2019 Kingsland – Brooklyn, NY *
6/29/2019 Geno's – Portland, ME *
7/01/2019 Cafe Nine – New Haven, CT
7/02/2019 Kung Fu Necktie – Philadelphia, PA
7/03/2019 Metro Gallery – Baltimore, MD
7/04/2019 Daddy's Grotto Pool Party – Richmond, VA
7/05/2019 Cosmic Charlie's – Lexington, KY
7/06/2019 Fubar – Saint Louis, MO
7/07/2019 Riot Room – Kansas City, MO
* w/ Big|Brave
There are a multitude of layers that establish DREADNOUGHT's sound, making them one of the more unique sounding bands in today's doom/dark/progressive metal circles. Comprised of a myriad of influences that seamlessly sew their sound together, from prog, doom, folk, jazz, classical/chamber, avant-garde, and even a little bit of black metal managing to find its way into DREADNOUGHT's audial tapestry, Emergence is the culmination of the band's continued development and evolution, one that began with 2013's Lifewoven LP followed by 2015's Bridging Realms and 2017 LP A Wake In Sacred Waves.
Thematically, Emergence resonates with elements of flame, tying together similar structures between the ancient connection of nature's most destructive yet purifying forces and the human condition. Emergence's five tracks follow the realities of this age-old cycle of rebirth, beginning with chaotic annihilation of what is, and leaving behind nourishing ash to enrich what is to come.. A new being arises from the smolder, forged by the fires of self-destruction and trials of every lifetime before it.
"Busy, rootsy, melodic, and highly conceptual [DREADNOUGHT's] take on progressive heavy metal plants a flag on the same distant planet as some of the most beloved band's in metal history. Like who? Here's a list of names: Enslaved, Opeth, Mastodon, Cormorant. Be they international headliners or cult acts, the people who can bend their unwieldly sound to their will and wield it like a weapon are champions, and DREADNOUGHT deserve to be mentioned in their like." – Decibel
"…powerful, plaintive music… DREADNOUGHT have yet again spread their musical wings to create a magical release." — New Noise
"A Wake In Sacred Waves would see DREADNOUGHT transitioning out of a folk part into a black metal part and so on, but Emergence moves more like a Godspeed You! Black Emperor record. Distorted riffs, clean arpeggios, flute, mandolin, strings, organ, horns, and more come together to create an album that's constantly in motion. It can sound like jazz for a minute here, or psychedelic rock for a minute there, or progressive rock for another minute somewhere else, and it never stays in one place for long." – Brooklyn Vegan
"…another spectacular achievement by one of the best young b– . . . no, one of THE best bands in metal." – Can This Even Be Called Music
"…an exercise in discovery… The world of DREADNOUGHT is a truly inventive, strange yet attractive one which appeals to lovers of both soft and harsh metal. Emergence is a true tour de force that offers something fresh and delightful with each visit." – Ghost Cult
"Emergence is a beast of its own design but intimately and firstly DREADNOUGHT. Their sound, in whatever permutation, is unmistakable. In this, its current, somber, sonorous, deep, rumbling iteration, it is more of a gut punch than on any previous release…." – Heavy Blog Is Heavy
"DREADNOUGHT's adventurous, mind-teasing compositions make Emergence anything but an average metal release… This is one that stands out, as all of their records do, because they've taken heavy music as an idea and fearlessly pushed it into other worlds. Bands such as DREADNOUGHT are going to be the ones remembered a decade from now in helping inform where heavy metal was able to travel, and Emergence is likely to be one of those touchstone albums." – Meat Mead Metal
"Not all records that deserve the adjectives 'phenomenal' or 'awe-inspiring' will be seen as such by all who experience it. Emergence earns these labels through its thoughtful writing, beautifully agonizing performances, and wonderful production… For those open to be enveloped by its skillfully induced discomfort and aural devastation, Emergence is an experience that has few peers, and one that will doubtlessly end up on a few album of the year lists. – Everything Is Noise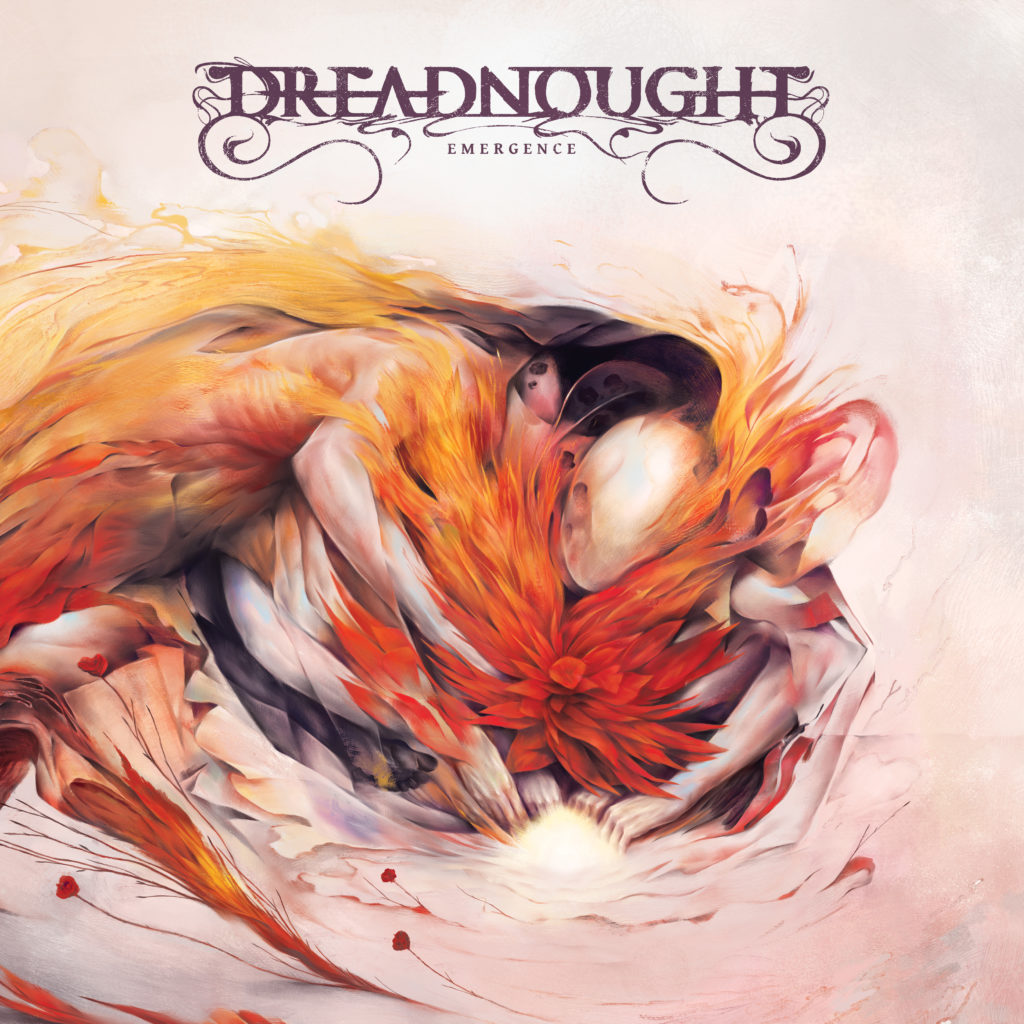 http://www.facebook.com/dreadnoughtband/
http://www.instagram.com/dreadnoughtdenver
http://www.profoundlorerecords.com
https://www.facebook.com/profoundlorerecords
http://www.instagram.com/profoundlorerecords
http://www.twitter.com/profound_lore