As progressive/alternative rock outfit, DISTRICT 97, prepares to release their third album, In Vaults, via Laser's Edge next week, the track "Takeover" has been unveiled by Prog Magazine. Additionally, the band has booked two release shows for the album, the first of which takes place in Chicago this Friday, June 19th.
Their third album for Laser's Edge, In Vaults boasts more than an hour of DISTRICT 97's unique brew of prog rock, metal, alternative, classical, pop and jazz influences with nine brand new tracks. In addition to its evocative and powerful songwriting and performances, In Vaults features the immaculate mixing of Rich Mouser (Spock's Beard, Transatlantic), mastering by Grammy winning engineer Bob Katz and the stunning imagery of Björn Gooßes of Killustraitions. UK-based Prog Magazine has released the new single "Takeover."
Experience DISTRICT 97's "Takeover" via Prog Magazine at THIS LOCATION.
A trailer for In Vaults featuring clips of several tracks is also playing HERE.
Laser's Edge will release In Vaults this Tuesday, June 23rd. Preorders for the CD version are available now at THIS LOCATION.
The first of two DISTRICT 97 performances celebrating the release of In Vaults takes place this Friday, June 19th, as the band plays to their hometown Chicago fans at Martyr's. A second CD release show will take place on July 10th in Milwaukee, Wisconsin, with additional live shows to be announced in the coming weeks.
DISTRICT 97 In Vaults CD release shows:
6/19/2015 Martyr's – Chicago, IL w/ Cheer Accident [info]
7/10/2015 Cactus Club – Milwaukee, WI w/ Cheer Accident [info]
The release of 2012's critically acclaimed Trouble With Machines ushered in an exciting era for Chicago-based DISTRICT 97. In 2013, the band toured both Europe and the US with legendary bassist and vocalist John Wetton (King Crimson/UK/Asia), which was documented on 2014's live release, One More Red Night: Live in Chicago. 2013 also saw the band nominated for a Breakthrough Artist Award by Prog Magazine. Rather than rest on their laurels, DISTRICT 97 took to the studio in 2014 to record the new material they'd been honing at home and on the road. The resulting album, In Vaults, continues and accelerates the upward trajectory of great songwriting and incredible musicianship that's been evident since the band's 2010 debut, Hybrid Child. One listen perfectly illustrates why John Wetton says, "I've said it before, and I maintain that D97 is the best young progressive band around right now. Gifted players, great material, and a brilliant, charismatic singer in Leslie Hunt."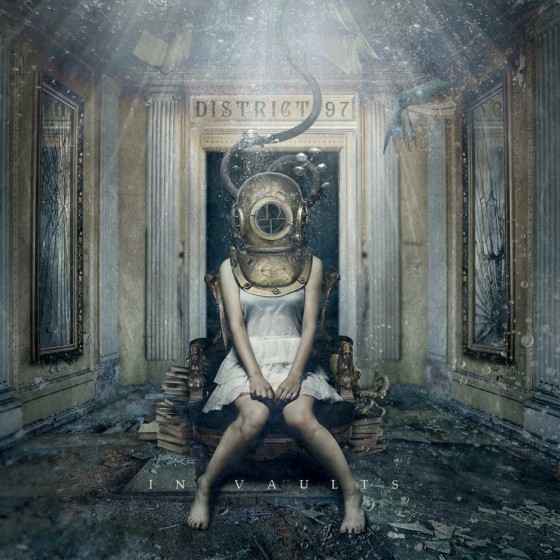 http://www.district97.net
http://www.facebook.com/District97
http://twitter.com/District97
http://www.youtube.com/user/D97Music
http://www.lasersedgegroup.com
http://www.facebook.com/TheLasersEdge
http://twitter.com/thelasersedge