[photo by Liam Shively]
Metal Injection is hosting the exclusive premiere for "Perdition's Flame," the latest single from Ohio death metal quartet DISMEMBERMENT. The track is pulled from the band's impending second album, Arc Of Ancients, set for release through Creator-Destructor Records in early November.
Arc Of Ancients further expands on DISMEMBERMENT's searing sound as heard on the prior album, Embrace The Dark, yet reinforces it with the ferocity of their earlier recordings. Arc Of Ancients was recorded and mixed by the band, mastered by Dan Randall at Mammoth Sound Mastering, and as with prior releases, the album artwork was handled by renowned artist Andrei Bouzikov.
DISMEMBERMENT's vocalist/guitarist Luke Shively offers with the "Perdition's Flame" premiere, "We've had this one in the vault for a long time and it fit just right with these new tunes. This track reminds me a lot of our early demo stuff. Short, to the point, and in your face!"
Writes Metal Injection with the DISMEMBERMENT song debut, "We're premiering their absolutely brutal new track 'Perdition's Flame' from their coming record Arc Of Ancients and man does the band live up to their name. There's also something to be said for the fact that Arc Of Ancients has been in the works for five years now."
Stream DISMEMBERMENT's "Perdition's Flame" early only at Metal Injection RIGHT HERE.
Initially announced for release in October, Arc Of Ancients is confirmed to see release on LP, CD, and digital platforms through Creator-Destructor on November 8th. Find preorders at the label webshop HERE and via Bandcamp where the track "Once Forsaken" is streaming HERE.
Watch for more on Arc Of Ancients to be issued in the days ahead, with tour dates to also be posted throughout the coming months.
In a time fueled by instant gratification and oversaturation, DISMEMBERMENT has chosen to avoid the common path. Since the band's formation in the winter of 2010, the band has forged their own way, fueled by fierce determination and perseverance. Over recent years, DISMEMBERMENT has continued to grow into a well-oiled machine, booking their own shows, traveling, and recording and releasing albums on their own finances, while continually pushing themselves and their unique brand of metal to new heights. Their catalog includes two EPs — The Condemned (2011) and Denied Salvation (2012) – and their 2014-released debut LP, Embrace The Dark. It is only now, with their second LP, Arc Of Ancients, that the truly destructive nature of DISMEMBERMENT's sound is fully apparent.
DISMEMBERMENT has taken their unique blitzkrieg black-thrash attack across the nation many times over, including touring with greats such as Master and Solstice, and having shared the stage with the likes of Mayhem, Immolation, Morbid Angel, Gorguts, Incantation, Death Angel, and countless more.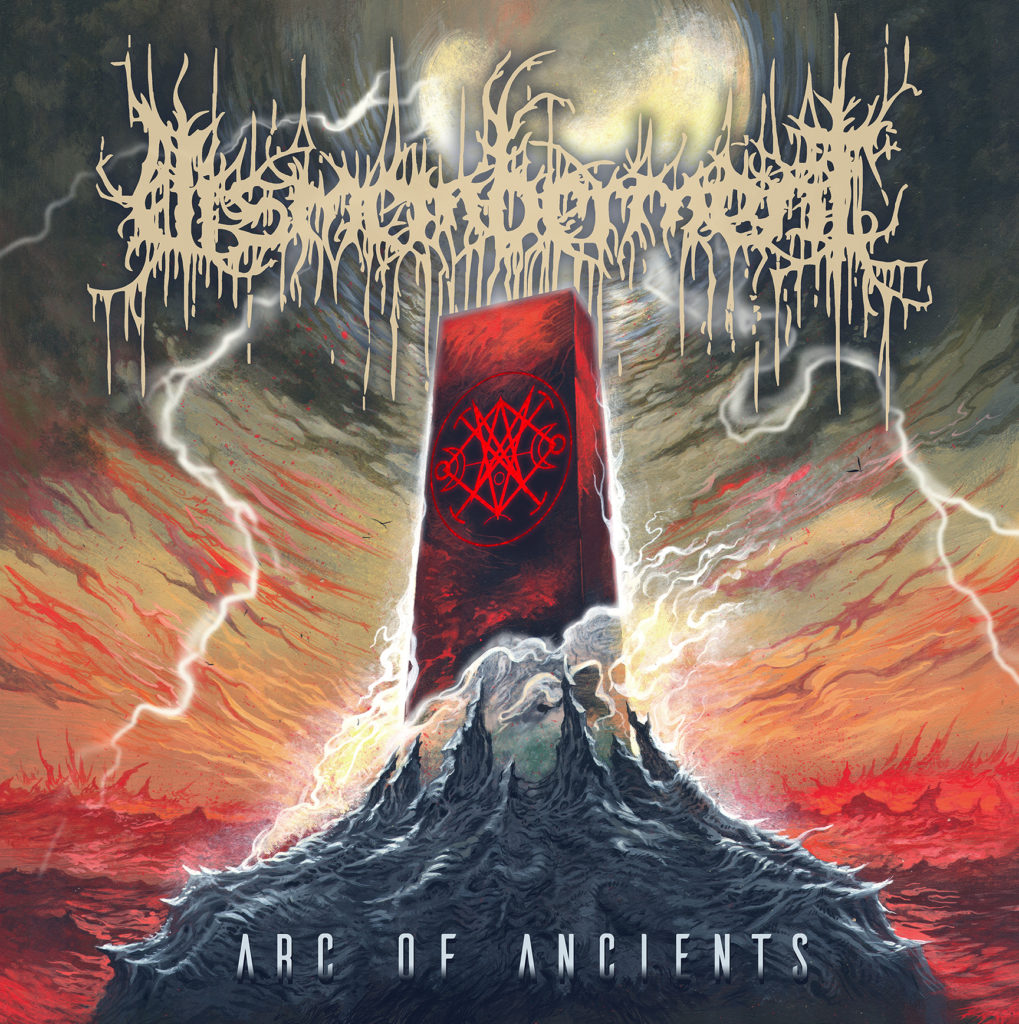 https://www.dismemberment.net
https://www.facebook.com/DISMEMBERMENTohio
https://twitter.com/_Dismemberment
https://www.instagram.com/dismembermentohio
https://dismemberment.bandcamp.com
http://www.creator-destructor.com
http://www.facebook.com/creatordestructorrecords
http://www.twitter.com/CD_Records
http://www.creator-destructor.bandcamp.com