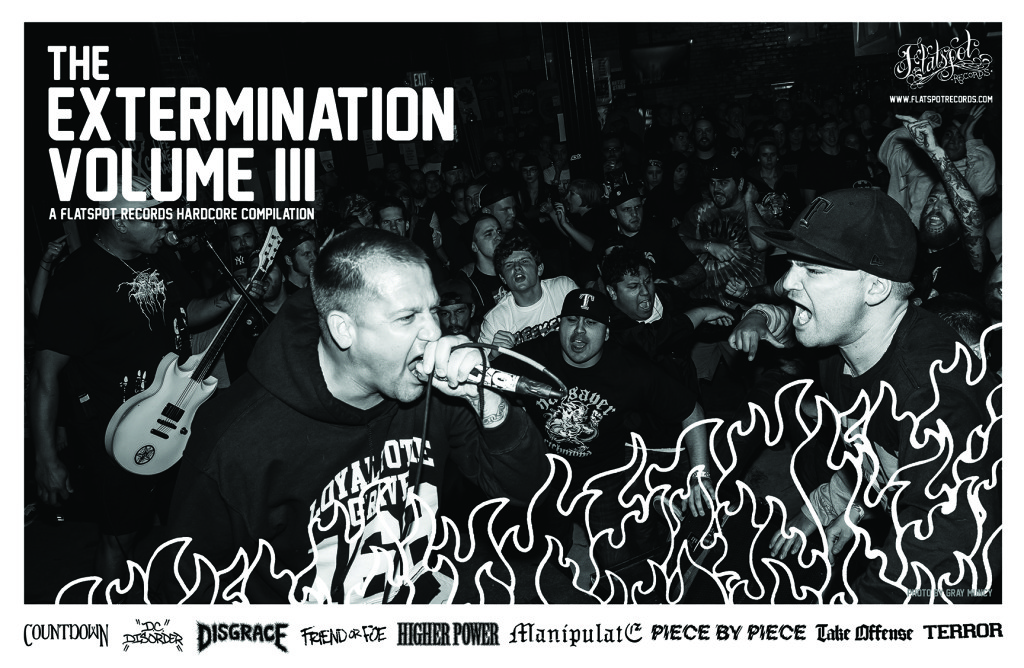 Next week, Flatspot Records will release the anxiously-anticipated The Extermination Vol. 3 compilation LP, featuring brand new and exclusive tracks from some of the current hardcore scene's top acts. The last song in a long line of premieres from the album hits today, as Revolver Magazine now streams DISGRACE's "Hunt/Reprise."
Formed by members of Nails, Twitching Tongues, Forced Order, and others, Southern California's DISGRACE is a brutalizing hardcore quartet, influenced equally by distortion-soaked European and American death metal legends, as if the streetwise grooves of Merauder, Cold As Life, and All Out War were set to the savagery of early Bolt Thrower, Cannibal Corpse, and Sepultura. Amidst several releases over the past few years — including an EP, an LP, and a split LP with Harness, all released through Closed Casket Activities — DISGRACE has tormented audiences on both the US West and East Coast and has performed at notable hardcore and metal fests around the country.
Issues vocalist Taylor Young of their track "Hunt/Reprise" featured on the compilation, "We think this is easily one of our hardest songs and having it come out on a comp like Extermination couldn't be more perfect."
Stream DISGRACE's "Hunt/Reprise" only at Revolver Magazine RIGHT HERE.
The Extermination Vol. 3 will see release through Flatspot Records on 12″ vinyl LP and digital platforms, and a limited cassette run next Friday, November 11th; preorders are available at THIS LOCATION.
Also hear the tracks from TERROR and HIGHER POWER HERE, the TAKE OFFENSE and D.C. DISORDER tracks HERE, the PIECE BY PIECE and FRIEND OR FOE tracks HERE, and the MANIPULATE and COUNDOWN tracks RIGHT HERE.
DISGRACE Live:
11/03/2016 Union – Los Angeles, CA w/ Criminal Instinct, God's Hate, Human Garbage
11/04/2016 The Industry – Chula Vista, CA w/ Criminal Instinct, Meth Breath, Natural Enemies
11/05/2016 The Metro – Oakland, CA w/ Criminal Instinct, Primal Rite, No Right
Flatspot Records takes pride in their scene by releasing the bi-annual The Extermination titles, the series showcasing some of the new-blood in the hardcore/punk world, along with established bands that have been proudly carrying to the torch. Past editions have featured bands such as TURNSTILE, ANGEL DU$t, POWER TRIP, BACKTRACK, and KING NINE, among many others. This series is a homage to classic hardcore compilations such as Where The Wild Things Are, The Way It Is, Free For All, and others, where listeners discovered influential bands that still have an impact on our scene today. The third installment in this ongoing series bears another intense collection of new tracks from some of the leading acts of the current scene. The Extermination Compilation Vol. 3 features nine brand new tracks that are entirely exclusive to this compilation only. Represented on the collection are four bands from the West Coast US, including TERROR, TAKE OFFENSE, PIECE BY PIECE, and DISGRACE, East Coast US acts FRIEND OR FOE, MANIPULATE, COUNTDOWN, and D.C. DISORDER, as well as a song from UK-based HIGHER POWER.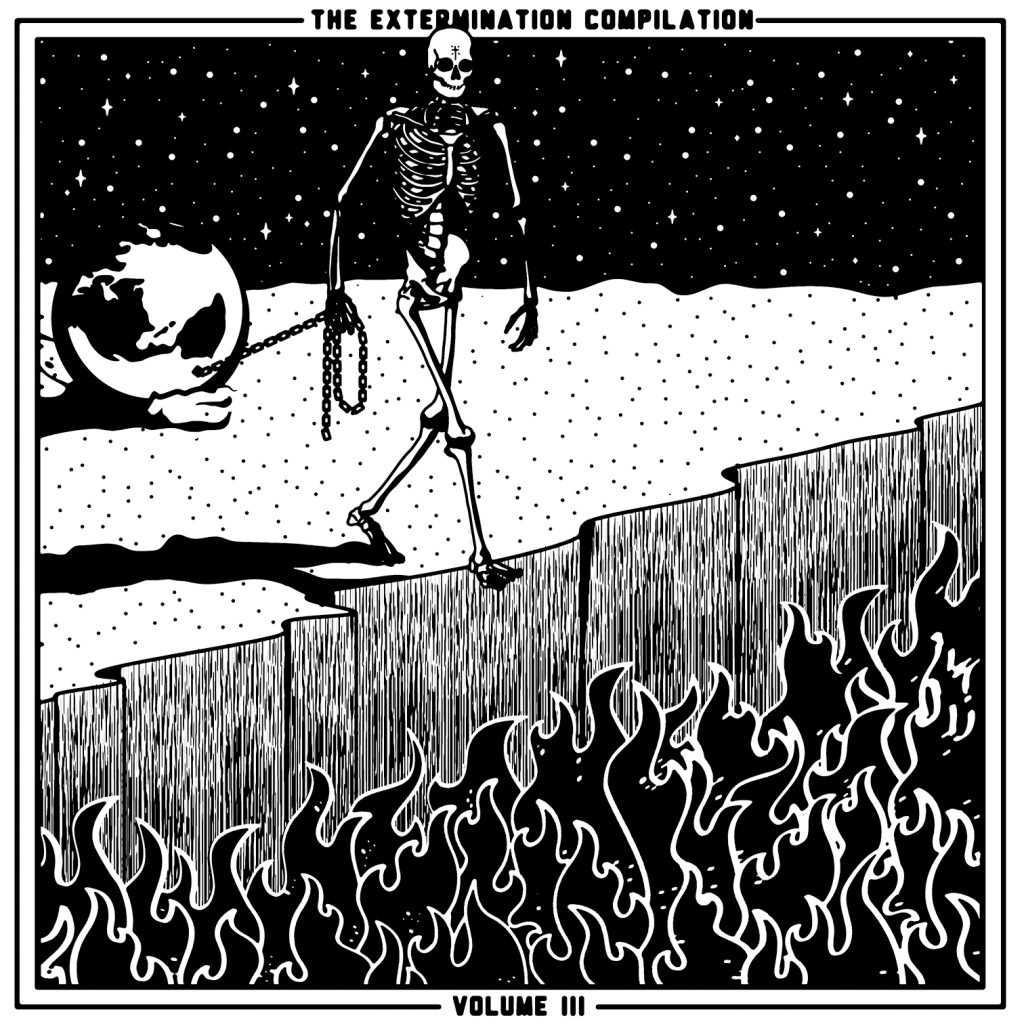 http://www.flatspotrecords.com
http://www.facebook.com/flatspotrecords
https://flatspotrecords.bandcamp.com