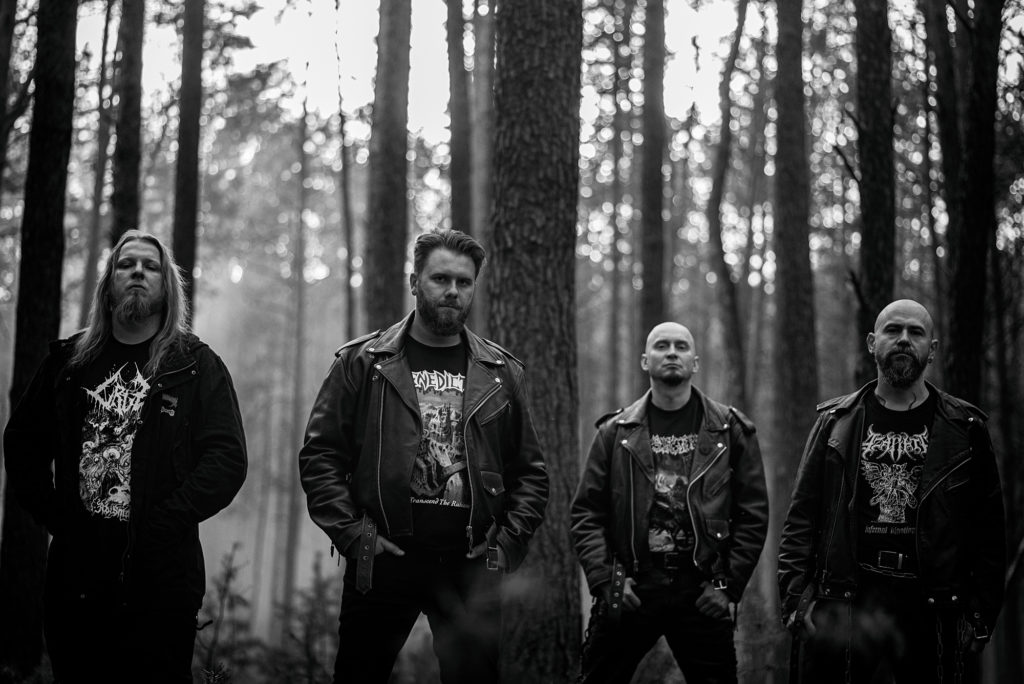 photos by Marcin Studzinski
As Polish death metal outfit DIRA MORTIS prepares for their their monstrous third album, Ancient Breath Of Forgotten Misanthropy, to see release through Selfmadegod Records this month, Ghost Cult Magazine is now hosting an exclusive advance stream of the new single, "Twilight Of Divine Purgatory."
On Ancient Breath Of Forgotten Misanthropy, DIRA MORTIS brings forth seven massive tracks of classic death metal tracks influenced by the likes of Incantation, Immolation, and Autopsy. The album was recorded, mixed, and mastered at Roslyn Studios with producer Krzysztof Godycki (Kult Mogi³, Morda Stigmata, Stillborn, Ulcer), and completed with cover art and layout by Bart³omiej Kurzok and photos by Marcin Studzinski. The album's intro and outro were produced by £ukasz "Zenial" Sza³ankiewicz with Elene Aladashvili on vocals, and the track "Twilight Of Divine Purgatory" features a guest solo by Uappa Terror.
With the premiere of "Twilight Of Divine Purgatory," Ghost Cult writes, "The track is a bleak unflinching OSDM style neck-snapper of a track, with the requisite growling and ghastly vocals, furious drums, but also with a ton of sophisticated riffs and licks to serve notice to modernist ears."
Hear DIRA MORTIS' "Twilight Of Divine Purgatory" early only through Ghost Cult at THIS LOCATION.
Selfmadegod Records will release Ancient Breath Of Forgotten Misanthropy on CD and digital platforms on Christmas, December 25th. Find preorders HERE.
DIRA MORTIS came into existence in 1998 in Gorlice, Poland, and continues to serve a powerful dose of ominous cemetery stench death metal. To date, the band has released records through the likes of Defense Records and Let It Bleed, with two full-length albums among a long line of demos, EPs, and more fleshing out their discography. In 2014, a compilation featuring the band's early demos called Rusty Razor Cuts was released, and the following year, the band released their second album, Psalms Of Morbid Existence, which was highly appreciated in the music press and was promoted on many shows in Poland. DIRA MORTIS has played live alongside the likes of Marduk, Immolation, Parricide, Deformed, Antigama, Hypnos, Patologicum, Terrordome, and Chaos Synopsis.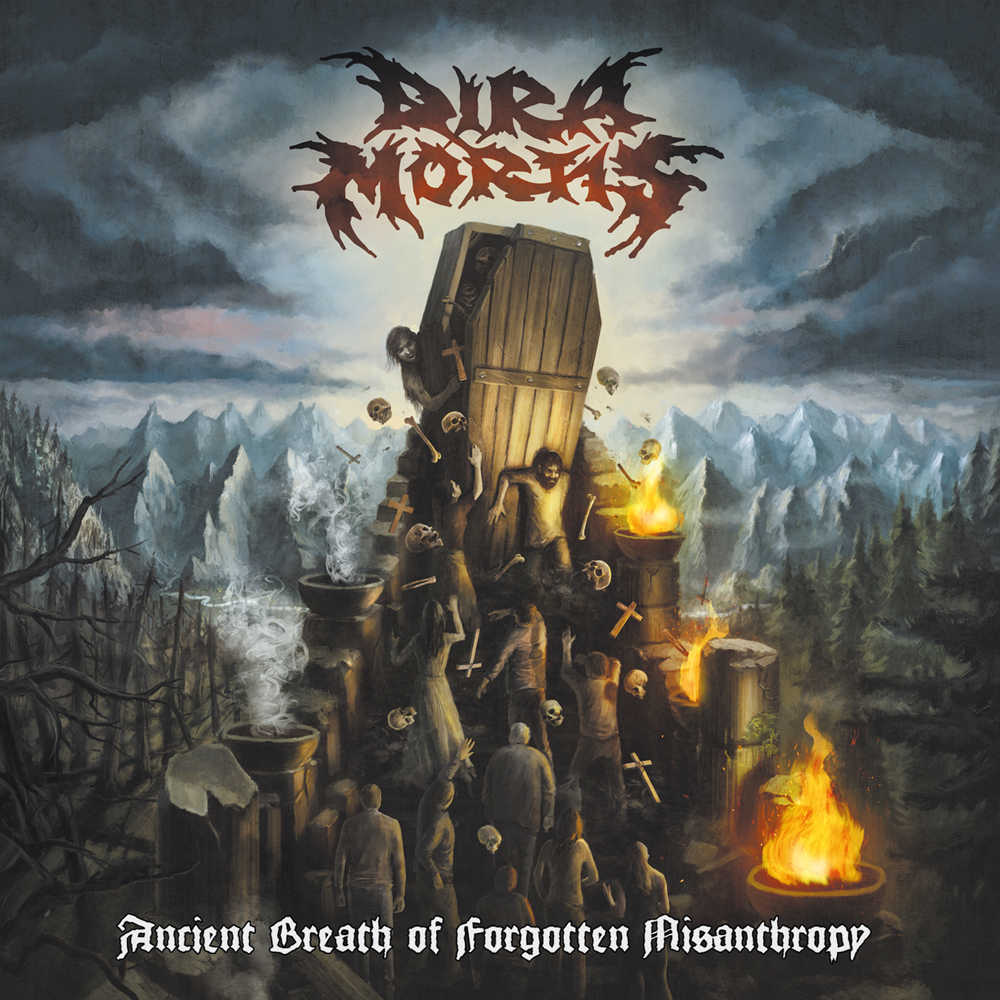 https://diramortis1.bandcamp.com
https://www.facebook.com/diramortis
http://www.selfmadegod.com
http://www.facebook.com/selfmadegod
http://www.selfmadegod.bandcamp.com
http://www.instagram.com/selfmadegod_records
http://www.soundcloud.com/selfmadegodrecords
https://www.youtube.com/user/SelfmadegodRecords