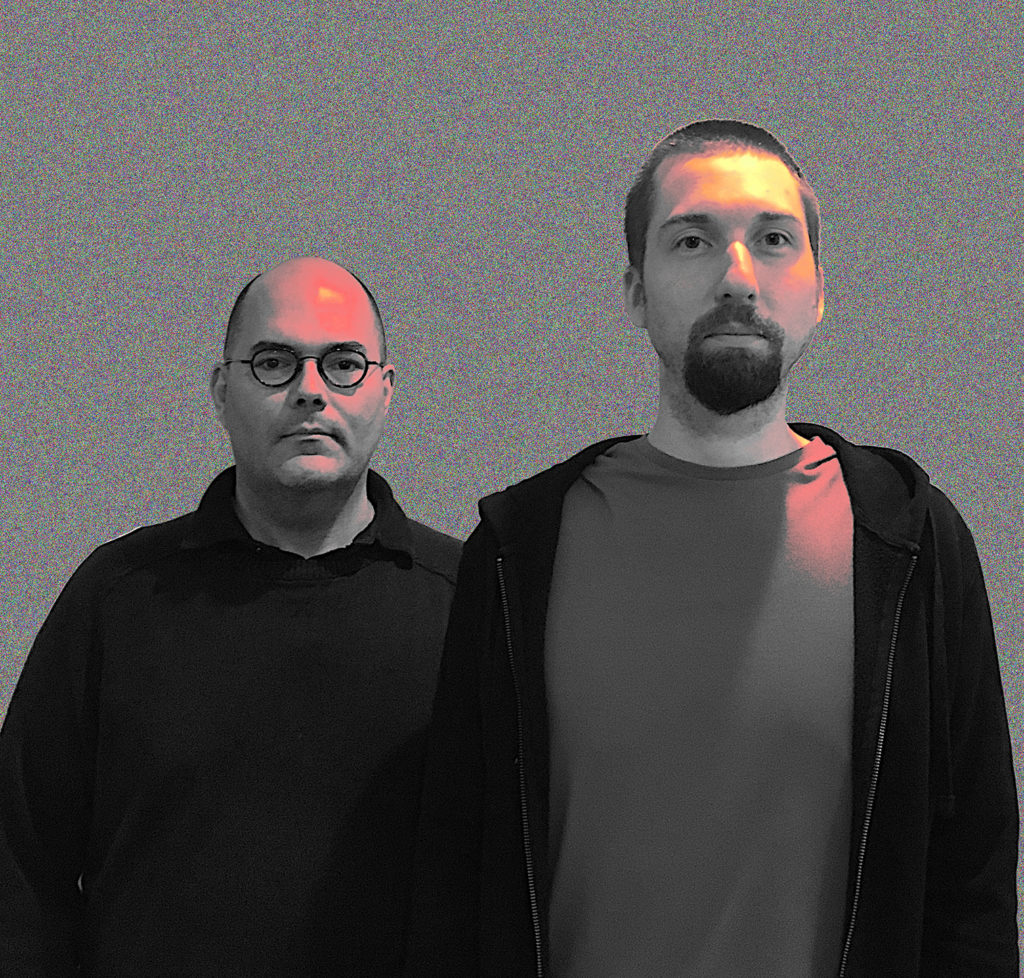 The second EP from Virginia-based electronic/industrial project DIGITAL NEGATIVE is out today through Bandcamp.
DIGITAL NEGATIVE is Richard Johnson (Drugs Of Faith, Agoraphobic Nosebleed, ex-Enemy Soil) and Daniel Euphrat (Person918x, Timmy Sells His Soul). Simply named EP 2, the band's second release delivers five brutal, electro-industrial tracks, while tackling some new ground. Unlike the band's first EP that was put together during the 2020 Covid lockdowns when the project was spawned, Johnson and Euphrat worked in person to craft the new material; rhythmic sound collages constructed of guitars, electronic drums, samples, and vocals.
Johnson states, "We're excited to have our second release out there. We had a positive response to our first EP and we hope people like what we're serving up this time too."
Consume DIGITAL NEGATIVE's EP 2 now at THIS LOCATION.
DIGITAL NEGATIVE is working on making the project a live act with plans for regional shows and tour dates to be announced in the months ahead.
"…a glitched-out, pulsing track that really underscores DIGITAL NEGATIVE's modus operandi of selecting samples to emphasize the artificial sounds in their productions." – Decibel Magazine about "The Floor"
"…an intense and brutal electronic-industrial sound on repeat and very hypnotic in its rhythm across various instruments blended in perfect cohesion. Odd, harsh, intense instruments that don't work together oiled in nice machinery…" – MXDWN about "March Onward"
https://digitalnegative.bandcamp.com
https://twitter.com/digitalnegativ2