Echoes And Dust is currently streaming the eponymous debut EP by new electronic/industrial duo DIGITAL NEGATIVE, alongside the band's first interview, ahead of the record's release this Friday via Hostile 1 Tapes.
Formed in the 2020 quarantine, DIGITAL NEGATIVE unites Richard Johnson (Drugs Of Faith, Agoraphobic Nosebleed, ex-Enemy Soil) and Daniel Euphrat (Person918x, Timmy Sells His Soul). Their Digital Negative EP features five glitched-out experiments in frigid tension, explosive outcomes, and cerebral terror. The record was produced remotely in Virginia, with Johnson recording his vocals and handing them over to Euphrat who mixed and manipulated them into his collage of samples, electronic percussion, and guitar.
Within the maiden interview conducted with DIGITAL NEGATIVE, Echoes And Dust notes how the band, "make music that is as uncompromising as it is intense. Their electronic/industrial hybrid simply crushes all in its way with its thrillingly unrelenting beats and rhythms and is a harrowing but so satisfying listening experience for all who love their music to be discordant, harsh and brutal."
Stream DIGITAL NEGATIVE's debut first only at Echoes And Dust RIGHT HERE.
Digital Negative will see release this Friday, May 21st, digitally and on cassette limited to 100 hand-numbered copies via Hostile 1 Tapes HERE.
Watch for new info on the band to post over the months ahead as new material is created.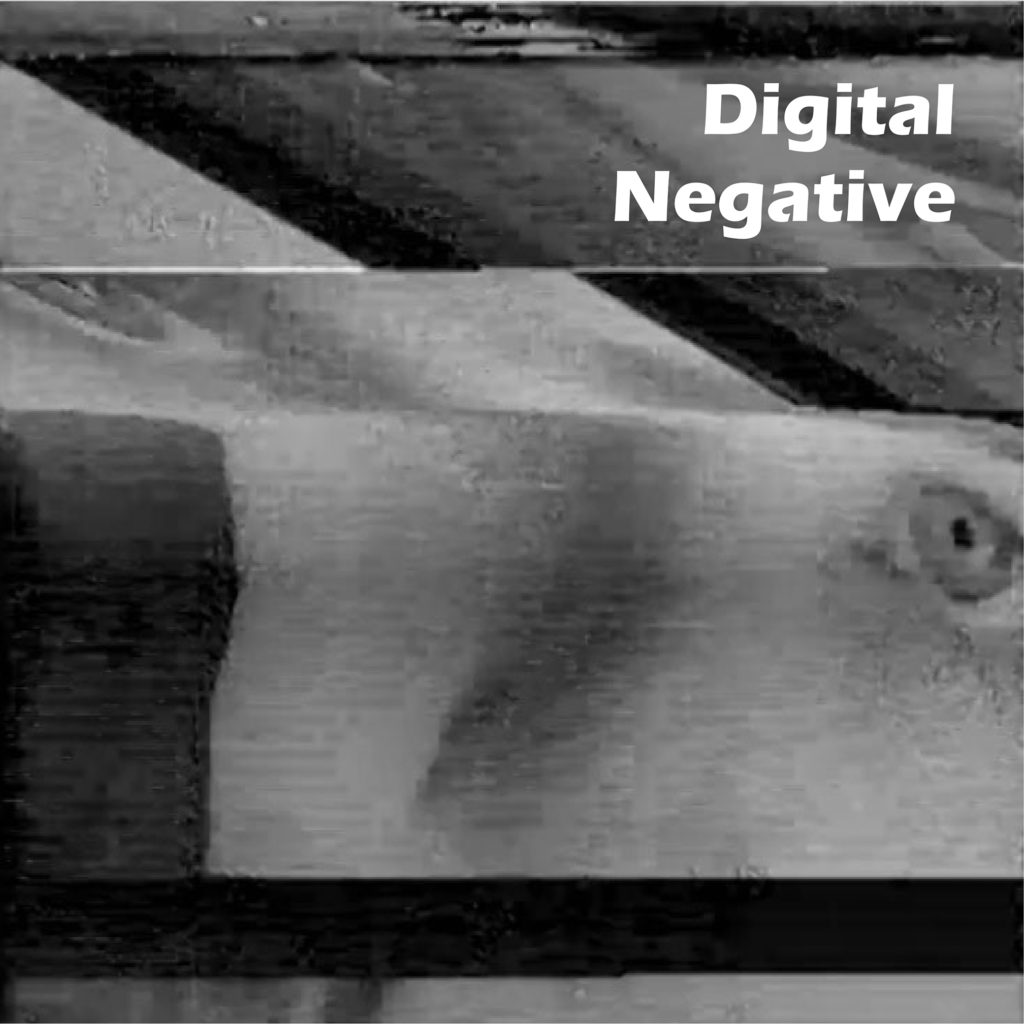 https://digitalnegative.bandcamp.com
https://twitter.com/digitalnegativ2
https://hostile1tapes.bigcartel.com
https://hostile1tapes.bandcamp.com
https://www.facebook.com/hostile1tapes