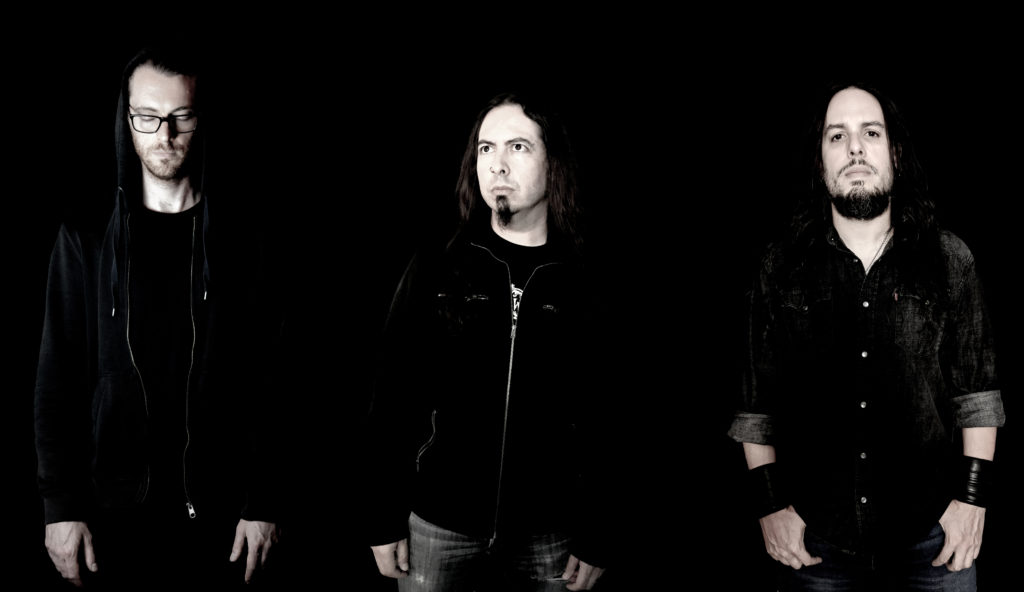 Maryland-based dark metal trio DIALOGIA will release their debut full-length, Nostrum, this Fall.
A stunning, conceptual sonic journey, the ten-track Nostrum unweaves a new collection of ciphers, gathering a disparate cast of musicians to urge you to cross the threshold of shadows into the ether. The album entices its listeners to traverse skeletal voids into a world that wails, filled with the seismic shudders of voices that were never meant to be known. These are exotic surroundings, from serene, disembodied soundscape to a vicious percussive maelstrom, from stagnant shadowy waters to the harsh judgment of breathing stone… but they may feel hauntingly familiar to a select few.
The story presented in Nostrum is itself a cipher (the album title being one of many clues), but may be pieced together via the art, lyrics, and various other media assets. "The protagonist intends to accomplish something impossible. He's delusional for even trying," notes vocalist/guitarist/bassist Alejandro Nogales. "In that sense, Nostrum's mythology is an echo of its own creation myth."
Nostrum was self-recorded between 2017 and 2019, was mixed by Tymon Kruidenier (ex-Cynic) at TymonSound, and mastered by Brett Caldas-Lima at Tower Studio. The record includes guest appearances by Barre Gambling (Daylight Dies), Bobby Koelble (ex-Death), Guthrie Iddings (ex-Daylight Dies), and many others, and comes swathed in the cover art of Dasha Pliska.
In advance of its release, the band has unveiled their first single, "Metalurgia." Comments guitarist Bobby Tufino of the track, "'Metalurgia' comes at a point in the album's narrative where regret and howling shadows propel our protagonist into a swirling madness; we asked Jasper [Barendregt] to embody that sense of building insanity with a truly unhinged drum solo, and there is no question that he delivered. The song is menacing and appropriately riffy when called for, but never at the expense of the dark atmosphere that is fundamental to Nostrum as a whole."
Nostrum will be self-released digitally on October 2nd. For preorders, visit the official DIALOGIA Bandcamp page at THIS LOCATION.
Nostrum Track Listing:
1. Earth
2. The Gleaming Fracture
3. Aletheia
4. Metalurgia
5. Conundrum
6. Legulus
7. Stratagem
8. Sacrosanctum
9. FearBlack RedEscape
10. Unlocked
DIALOGIA was born when childhood friends Alejandro Nogales and Bobby Tufino, who had met while growing up in Bolivia in the 1990s, reconnected after a ten-year silence to find that they shared the same predilection for dread in art, and the same fascination with the worlds that lie beneath the surface of our own. The band's name, a portmanteau of the concepts "dialogic" and "-logia," reflects the impulse to make a wholly dark metal record that was not just an extension of the albums that had come before, but that would in turn inform (and transform) the very same divine works that had led to its creation.
The ambition of the demos called for an inhuman drummer: Jasper Barendregt's extreme drumming with Dodecahedron (and later, Ulsect) proved him to be well-suited for the music's most relentless moments, but it was his subtle, emotive work on the self-titled Our Oceans album that demonstrated the range of abilities required for the music that would become Nostrum. Masterful guest performances from dark metal luminaries such as Barre Gambling (Daylight Dies) and Bobby Koelble (ex-Death) elevated the songs still further, and the live strings and choral passages performed by musicians recruited from all over the world added an organic authenticity rarely found in a debut album. "I kept telling Alejandro that getting live strings and a choir was unrealistic," recalls Tufino. "I had my doubts." Tymon Kruidenier's (formerly of Exivious and Cynic) immersive mixing approach, in conjunction with mastering by Brett Caldas-Lima, brought new colors to an already vivid record.
DIALOGIA:
Alejandro Nogales – vocals, guitars, bass, keys
Bobby Tufino – guitars, backing vocals
Jasper Barendregt – drums
Guest Musicians:
Guthrie Iddings – vocals (tracks 2, 8, 9)
Marisa Frantz – vocals (tracks 1, 9)
Gina Ellen – voice of Aletheia (track 4)
Johannes Zetterberg – fretless bass (tracks 5, 7)
Laura Morrell – choir (track 5)
Barre Gambling – guest solo (track 7)
Bobby Koelble – guest solo (track 9)
Maria Grigoryeva – viola (track 10)
Samantha Hegre – cello (track 10)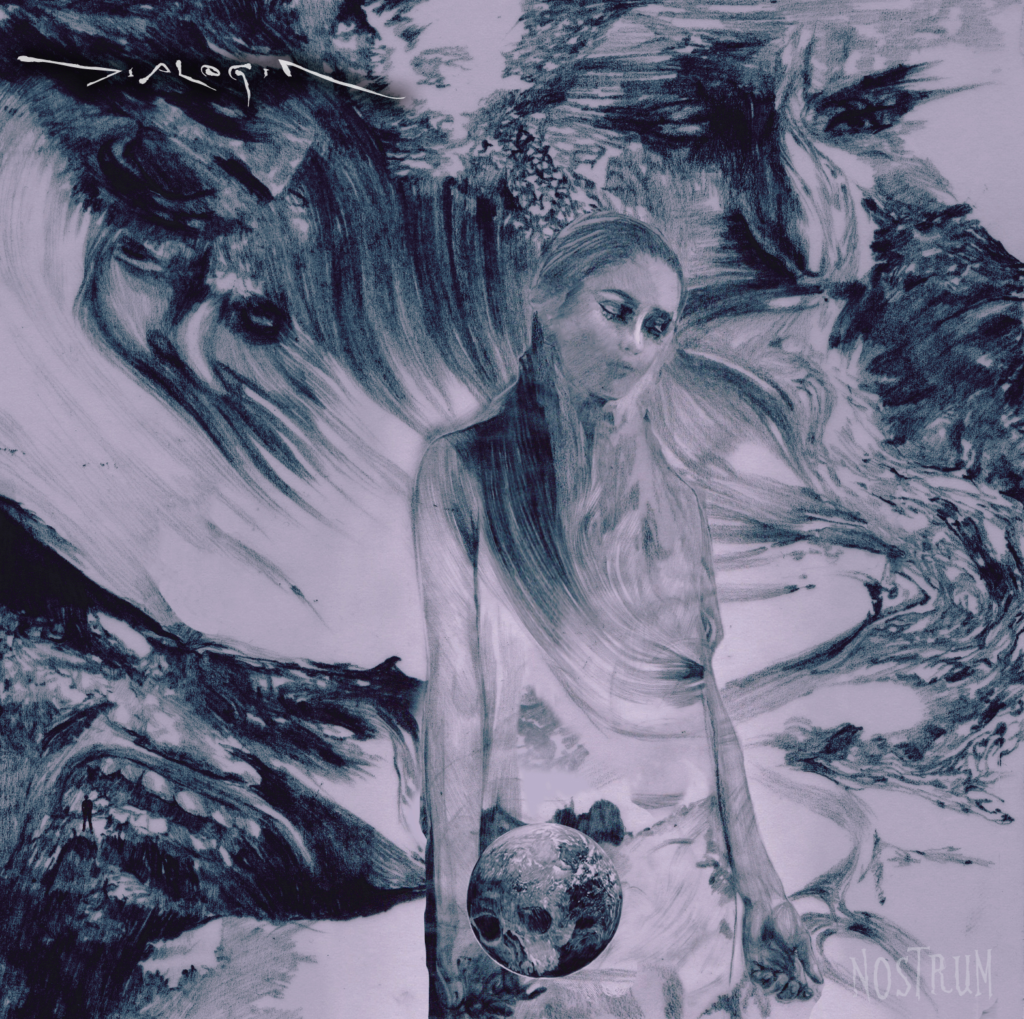 http://www.dialogia.info
http://dialogia.bandcamp.com
http://www.instagram.com/dialogiaband