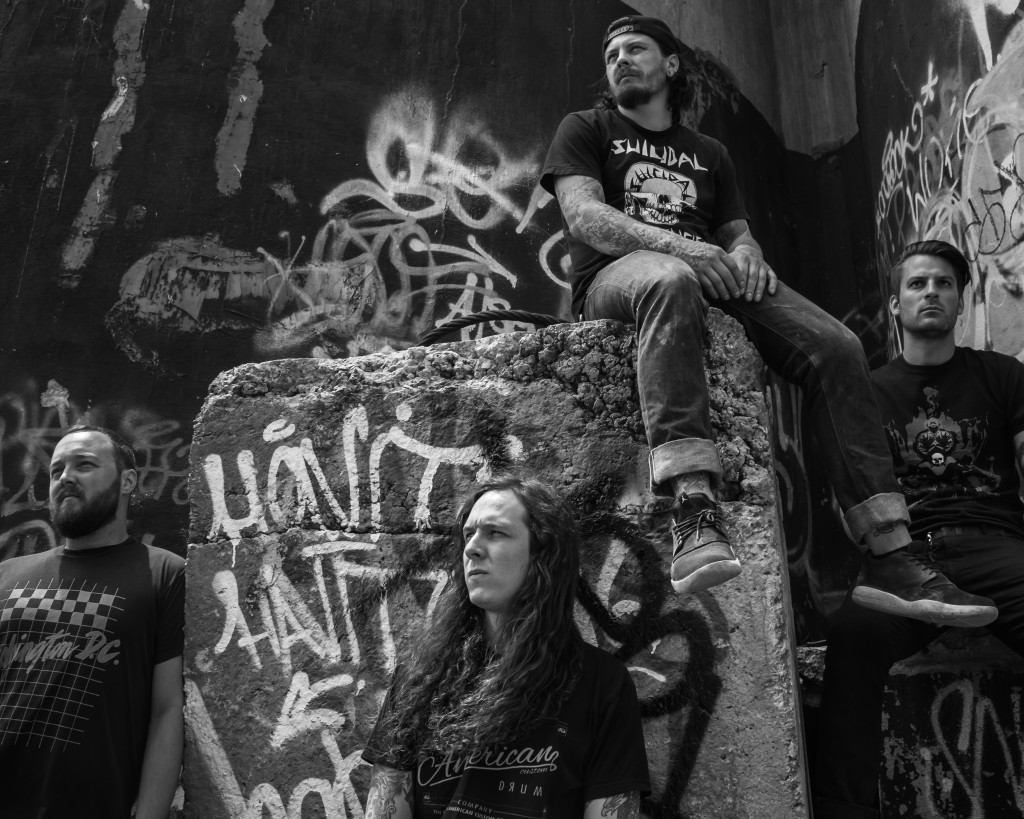 [photo by Adam Crombleholme]
Dungeon Scum, the debut album by Chicago-based metallic hardcore/punk quartet, DETHBEDS, is now streaming in its breakneck entirety through Revolver Magazine, just days ahead of its independent release.
With its members collectively hailing from a varied range of metal, punk, hip hop, and psych scenes, DETHBEDS marries this diversification with explosive fury; the result is a relentlessly energetic attack heavily influenced by the likes of Converge, The Dillinger Escape Plan, Refused, Botch, and more. Issues bassist Dave Stach on the efforts culminated in their debut LP, "Dungeon Scum is the product of ten years' time; ten years of influences, ten years of growth. The record as a whole embodies the shifts our band has encountered over this time whether it was a move from Michigan to the city of Chicago or changes in the bands lineup. In the end it is a reflection of ourselves; purposefully disjointed from track to track but as an overall package it's the product of our influences, personalities, and struggles."
Stream Dungeon Scum in its entirety only at Revolver Magazine RIGHT HERE.
DETHBEDS will independently release Dungeon Scum on single-sided 12″ vinyl, cassette, and digital formats this Friday, October 14th. Preorders can be placed HERE.
A week following the release of Dungeon Scum, DETHBEDS will begin their tour of the Midwestern states in support of the album. Beginning October 20th with a hometown show in Chicago, the band will pummel through Kalamazoo, Owosso, Grand Rapids, Madison, Minneapolis, and DeKalb. More widespread tour dates are to be expected in the months ahead.
DETHBEDS Tour Dates:
10/20/2016 Cobra Lounge – Chicago, IL
10/21/2016 Free Clinic – Kalamazoo, MI
10/22/2016 Hickory Lounge – Owosso, MI
10/23/2016 The Alamo – Grand Rapids, MI
11/04/2016 Mickey's – Madison, WI
11/05/2016 The Broke Haus – Minneapolis, MN
11/10/2016 The House Cafe – DeKalb, IL
Newly-formed DETHBEDS unites a host of influence from a wide array of musical backgrounds, resulting in a volatile concoction of angular metallic, punk-fueled hardcore. Formed in Owosso, Michigan, the band recently finalized a new lineup and located to Chicago, a city in which they had communed and performed together with their prior acts. Most of Dungeon Scum was written in Michigan, before the band was a fully realized project. Following their migration to Chicago, the band fine-tuned the tracks and recorded the album with Adam Stilson at Decade Music Studios, located inside of DIY music venue The Observatory, after which it was mastered by Collin Jordan at The Boiler Room, and completed with cover art by Tom Jenkins at Black Eagle Press.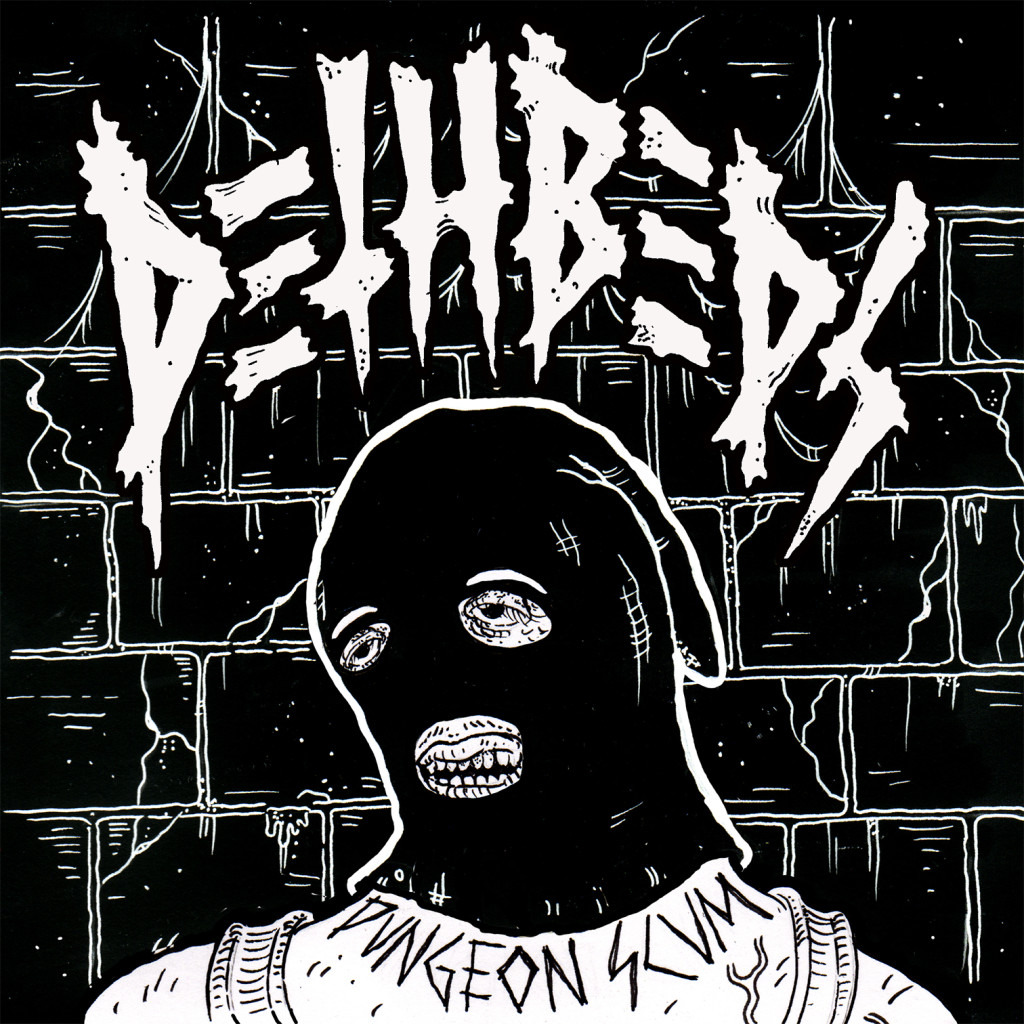 http://www.dethbeds.com
https://www.facebook.com/dethbeds
https://www.twitter.com/DETHBEDS666
https://www.instagram.com/DETHBEDS666
http://dethbeds.bandcamp.com
https://soundcloud.com/dethbeds