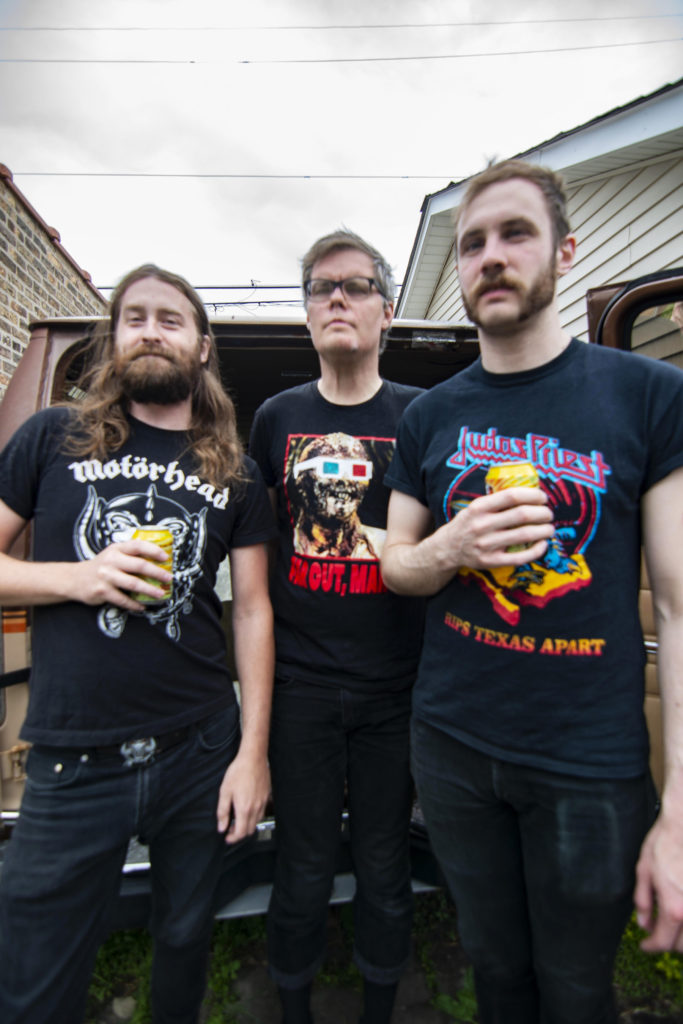 Invisible Oranges is currently streaming Iron Desert, the impending new full-length from Chicago noise/sludge/doom metal trio DEN, in its foaming entirety. The premiere comes in advance of the record's official release this Friday via Corpse Flower Records.
Offers Invisible Oranges of the offering, "Equal parts psychedelic, doom, and noise, Chicago trio DEN upends your mind's wavelengths instead of just amplifying them. Their forte involves combining heady, fuzzed-out atmospherics with gloomy grooves and plenty of overhead roar (lending itself also to a captivating live performance)…Whether it's the opening plod of 'Svalbard' and its mighty dirge or the minimalist noise/vocal excursions of tracks like 'Bones & Flies,' DEN never so much begs for your attention as it does just capture it, stealthily…"
Adds the band cryptically, "Out here, space isn't all yellow submarines and silver machines. Doom, dread, and spinning heads are as omnipresent as the sunshine lauded way back on Earth. Patterns you see(k) are more Rorschachian than some cheek-dimple truth and sometimes the remedies to life's boredom are both meditative and bloodthirsty. The point is, you get what you give. Fear not psychonaut, you bring what light you need with you and you are free to kindle that light or dissolve into the void in your attempt to meet eternity's gaze. As entropic ambassadors with Kuiper Belt dominion add gas giant weight we, DEN, welcome you to the sands of the Iron Desert. Good fucking luck."
Stream DEN's Iron Desert, exclusively at Invisible Oranges, at THIS LOCATION.
The seven scathing tracks of rhythm and gloom contained within Iron Desert were captured at Wall To Wall Studios and the Harris Family Barn, engineered and mixed by DEN bassist Dylan Piskula, mastered by Erik Rasmussen, and features art and layout by drummer Ian Piirtola.
Iron Desert will be released November 22nd on limited edition vinyl (available on splatter or cloudy blue) and digital formats. For preorders, visit the Corpse Flower Bandcamp page at THIS LOCATION.
DEN was forged in 2010 by three low-frequency worshipping cavemen: Ian Piirtola, Ray Keenan, and Adam Harris. Never confined to a singular sound, DEN operates somewhere between noise rock and metal with occasional progressive elements and electronic fuckery, often being compared to the likes of Melvins, Lightning Bolt, and Man Is The Bastard.
Described as "waves of sonic aggression in the form of space age electronic sounds doing battle with ferocious noise rock bass and drums," the band's first recorded output, Bronze Fog, arrived in 2011. The following year, DEN released Electric Eyes, a three-song seven inch that moved from psyche-sludge to krautrock to droning doom. Wrote Yellowgreenred.com of the release, "There's a blurry image of an enraged caveman bashing a robot's tin cranium on the front of this DEN single, and it's not just a pleasant image – it's DEN's musical aesthetic."
2013 marked a new era for DEN as Keenan relocated to Austin. After a brief stint with Corey Mahaney playing bass, Dylan Piskula entered the fold to hold down the duties of the boom broom and DEN found its legs again. Blossom Juice, a mostly improvised outing of harsh scrape and space grime was released the following year. The band's first proper full-length, Exhausted, was released shortly thereafter on BLVD Records. DEN has since played countless shows and regional tours, sharing stages with Buildings, Bummer, Gay Witch Abortion, Multicult, Oozing Wound, The Obsessed, Dead Meadow, and so many others, all the while writing what eventually has become the second long-player, Iron Desert, the first recordings with Piskula and the heaviest yet most distilled slab of DEN to date.
"The band's upcoming album Iron Desert conjures up sounds reminiscent to Melvins, High On Fire, and Big Business. Loud vocals, fuzzed-out guitars, and driving drums are the name of the game…" – Toilet Ov Hell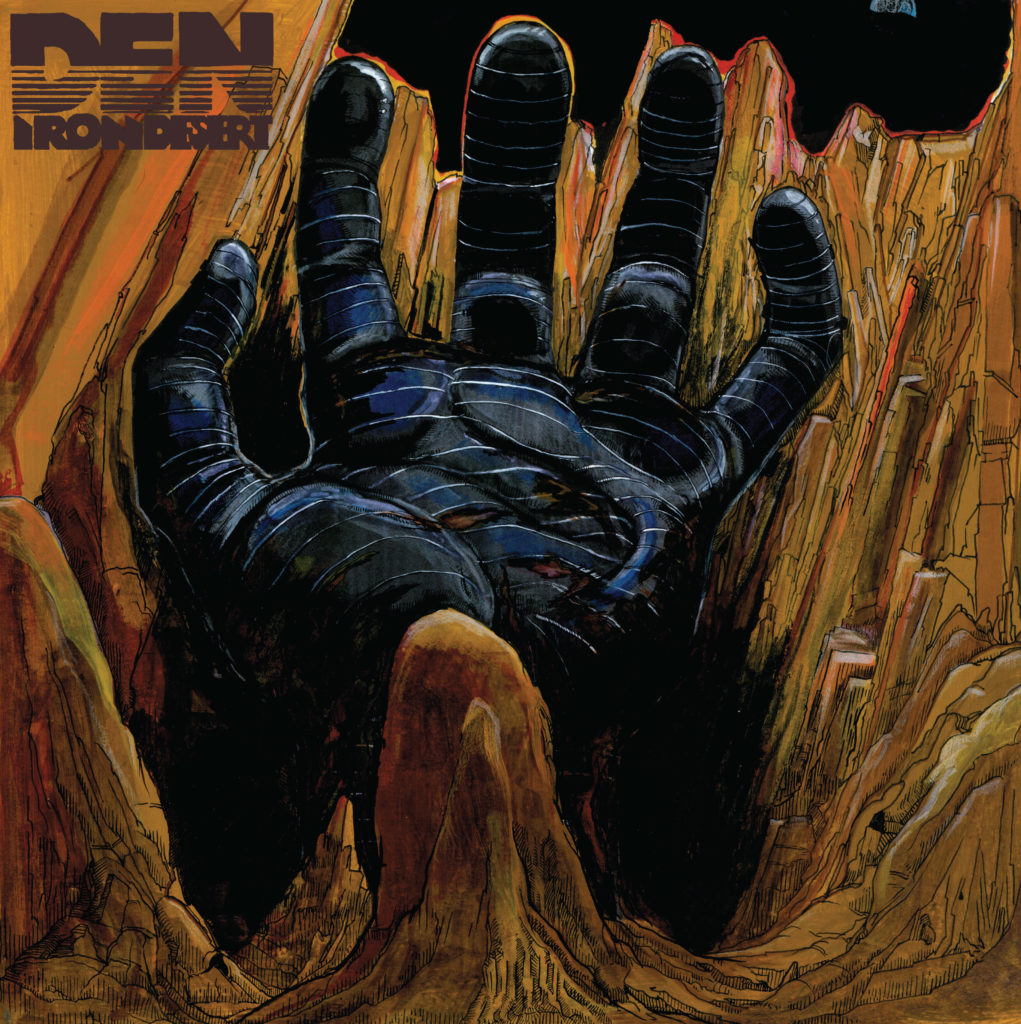 http://www.facebook.com/den.chicago.noise
http://www.corpseflowerrecords.com
http://www.facebook.com/corpseflowerrecords
http://corpseflowerrecords.bandcamp.com
http://www.corpseflowerrecords.storenvy.com