Following its triumphant release in Europe via Roadrunner Records, and in the Netherlands via CNR Entertainment, We Are The Others — the acclaimed third album from Dutch symphonic metal troupe DELAIN — is out now in North America via Sensory Records. As always fronted by the soaring, vibrant vocals of Charlotte Wessels and drenched in the glorious keyboard passages of band founder ex-Within Temptation keyboardist, Martijn Westerholt, We Are The Others boasts twelve of the most epic DELAIN hymns to date, with the North American version containing four additional exclusive live bonus tracks.
We Are The Others is now streaming in its entirety via Blistering.com; PLAY IT HERE.
We Are The Others is an album littered with concepts in every aspect, from lyrically bridging fantasy with reality and actual events in history, to the steampunk-influenced cover art created by noted pop surrealist Glenn Arthur. DELAIN enlisted a massive production team for the recording, including Jacob Hellner (Rammstein, Apocalyptica), Fredrik Thomander and Anders Wikstrom (Scorpions, Backyard Babies), bringing every element of the album to life. The band met Fear Factory vocalist Burton C. Bell at Wacken Open Air, which resulted in a guest appearance on the album.
"Addictive songwriting with the right balance of catchiness, Delain could out maneuver Within Temptation based on this output. 8/10" – Blistering
"…a solid modern symphonic metal album and it may be Delain's best album to date." – About.com
"…the new material… stack up well and may well enable Delain to push even more into the mainstream. 4/5" – Sea Of Tranquility
"…We Are The Others finds the band on a continuing course of symphonic metal, but with a refreshing injection of rock groove and accessibility. 4/5" – Dangerdog Music Reviews
"…one of the strongest records in this vein of metal to come out in a really long time… It's catchy, atmospheric, cathartic and soulful, without being generic and watered down or saturated in pretentious synth-nymphomania… 8/10" – Axis Of Metal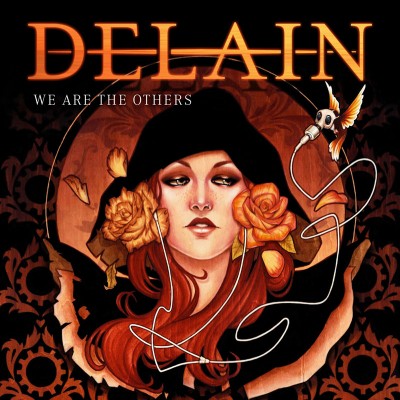 http://www.delain.nl
http://www.facebook.com/delainmusic
http://www.lasersedgegroup.com/sensory.html
https://www.facebook.com/TheLasersEdge