Leading Polish death metal band, DEIVOS, is currently putting the final touches to their fourth full-length album, which will see release in early 2015 via Selfmadegod Records.
The new DEIVOS album, entitled Theodicy, was recorded between July and November 2014 in Zed Studio (Black River, Rootwater, Frontside) with producer Tomek Zalewski, with the mastering and mixing duties scheduled to go down in December. The follow-up to 2011's Demiurge Of The Void features the same recording lineup, with vocalist Hubert, guitarists Tomek and Mscislaw, bassist Kamil and drummer Krzysiek, and the album's six songs include "Theodicy," "El Shaddai," "Ochlocracy," "Mandatory Mayhem," "Amor Sui" and "Parasite."
Guitarist Tomek comments, "The songs on the material are definitely longer and more complex compared to its predecessor. The six-song album lasts for about thirty-five minutes. It's gonna be fast, heavy, and technical. We have lower down guitar tones a bit and it gave our music much more power".
The band's first album for Selfmadegod Records, Theodicy is set for a February 15th, 2015 release date, The front cover, designed by Pastor Xisaq Graphics, has been revealed. Audio samples from the album will be released in the coming weeks as the album is finalized.
Boasting a technical and cruel style of death metal inspired by some of the best bands of this genre including Morbid Angel, Suffocation and Cryptopsy, DEIVOS originated in 1997, releasing their first demo, Praised By Generations, in 1999. In 2003, they released the Hostile Blood MCD through Butchery Music, the EP enthusiastically accepted by the underground death community. In 2004, the band started to write new material for their first record which was ultimately recorded in January and February 2006 at the famous Hertz Studio (Decapitated, Vader). The record, entitled Emanation From Below, was released in Poland by Empire Records in November 2006. Thanks to Metal Mind Production, in January 2008 the record was subsequently released in Europe and then in the US in 2008. At the end of 2008 the band once again entered Hertz studio to record their second album Gospel Of Maggots, the album gaining the attention of Unique Leader Records who released it in February 2010. Following lineup changes, the band revisited Hertz Studio in February 2011 to record their third full-length effort, Demiurge of the Void, which was also released by Unique Leader in September 2011.
More info on DEIVOS and the act's pending new release will be announced in the months ahead.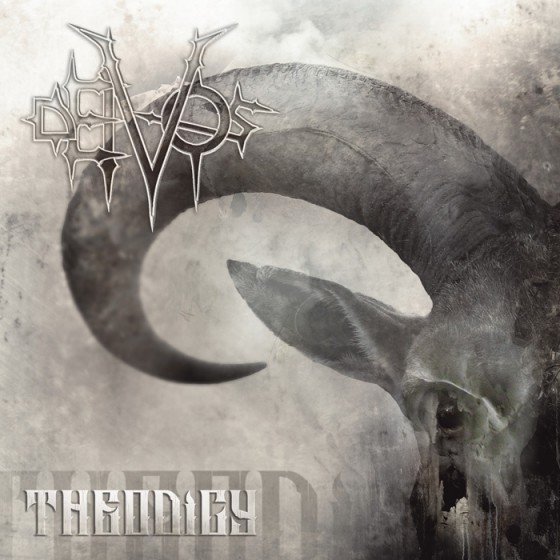 DEIVOS Discography:
Praised By Generations (1999)
Hostile Blood (2003)
Emanation From Below (2006)
Gospel Of Maggots (2010)
Demiurge Of The Void (2011)
Theodicy (2015)
https://www.facebook.com/Deivos
http://www.selfmadegod.com
http://www.youtube.com/user/SelfmadegodRecords
http://www.facebook.com/selfmadegod