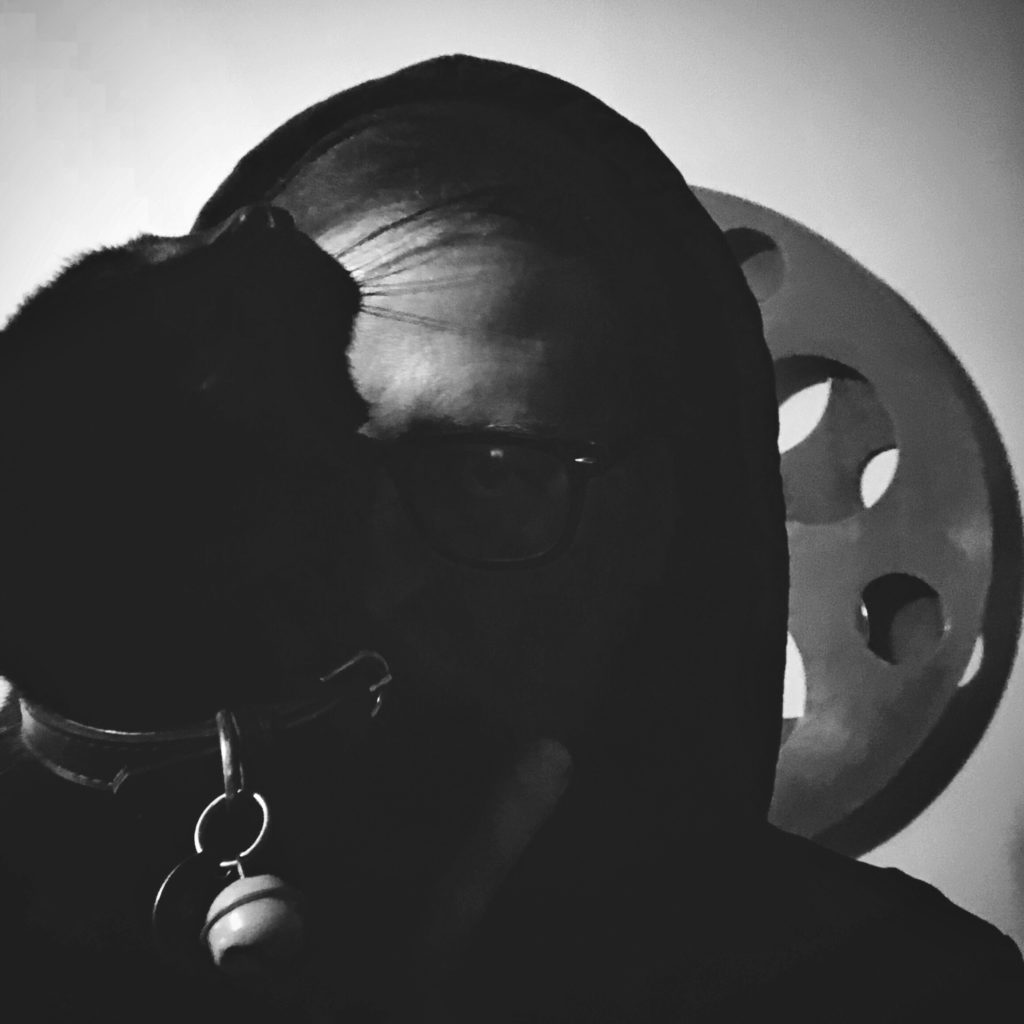 As DEEPER GRAVES – the new solo project of Jeff Wilson (Chrome Waves, ex-Nachtmystium) – prepares to release its Open Roads debut album in early July, BrooklynVegan is hosting the premiere of a new visualizer for the latest single, "Leave This World."
Far removed from the metal output he is known for releasing over the past two decades or more, with DEEPER GRAVES, Wilson creates lush soundscapes and slow-paced rock movements that venture further into the realms of his post-punk, shoegaze, and alternative influences, with elements tracing to foundational acts like Bauhaus and Joy Division.
Wilson writes of the new song, "This video was pieced together to coincide with the lyrics for the song and art for the album. Leave This World is about being stressed over the general population, depression, anxiety, social media, and over-stimulation, the pressures of working paycheck to paycheck, and the want and need to just give in, pack up and start over, or to simply clock out. I think I can safely say that we've all been there one way or another and hope this somehow speaks to everyone who's struggled with it."
BrooklynVegan writes, "Like the previous singles, 'Leave This World' really finds Jeff leaning into his goth, dakwave, shoegaze, post-punk, etc influences, and it's good stuff."
See DEEPER GRAVES' "Leave This World" at BrooklynVegan RIGHT HERE.
With nearly forty minutes of music stretched over six expansive tracks, DEEPER GRAVES' Open Roads sees Wilson handling all writing, instrumentation, production, and more with several special guest contributions, including vocals from Bruce Lamont (Yakuza, Corrections House, Brain Tentacles) and actress/musician Darja Vaarsi (California Widow), and cello from composer/musician Chris Brown (Kakophonix).
Open Roads is set for release July 3rd on all digital platforms and limited CD through Wilson's own Disorder Recordings. Find preorders where "Ode To War" is streaming HERE.
Watch for an official video from Open Roads and more from DEEPER GRAVES be issued over the weeks ahead.
https://deeper-graves.bandcamp.com
https://www.facebook.com/deepergravesofficial
http://disorder-recordings.com
https://disorder-recordings.bandcamp.com
https://www.facebook.com/disorderdesignco